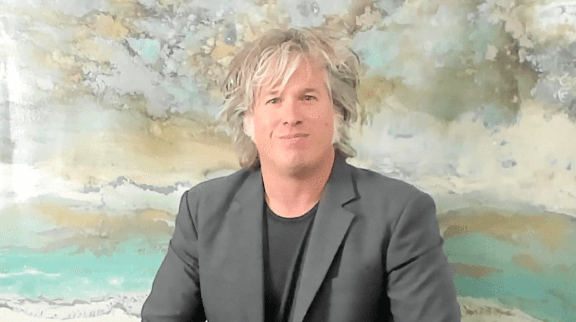 It's my pleasure to welcome you to the beginning of our 2020/2021 Season and to introduce a few of the pieces we'll play for you at the premiere of the first concert on Saturday 3 October at 7:30PM.
The start of our Season is a crescendo — the 'building' of something. We will start small, with one player, and then two, during this concert — my partner in this endeavour is our fantastic Principal Cellist Arnold Choi. Through the coming weeks, the ensemble will expand, adding our musicians gradually until we can (fingers crossed) join you back on our home stage at the Jack Singer Concert Hall at Arts Commons.
We hope you'll take this journey with us, and we thank you for your steadfast support in these unusual times. Our goal, as always, is to bring diverse programming to our stage while delivering you hope, inspiration and artistry as you remain safe in your homes.
Caprice No. 7, by S.C. Eckhardt-Gramatté
I have the great pleasure of performing the Eckhardt Gramatté Caprice No. 7. Sophie Carmen Eckhardt-Gramatté was one of Canada's shining lights — born in Russia in 1899 and composing and performing on both violin and piano throughout her life until she passed away in 1974. She travelled extensively, but one of the several places she settled was Winnipeg in 1953.
Her music is imaginative and fluid — influenced by many different styles, from her travels far and wide, and often dedicated to a person in her life. It seemed she drew on her many experiences to express stories or atmosphere through music.
The compositions written for the violin are especially virtuosic, and each of her 10 caprices for solo violin depicts a different scene. Caprice No. 7, which depicts the departure of a train, was written in 1927. The opening evokes a smokey, moody train station, or perhaps a countryside, then soon comes the cacophonous sounds of the steam engines, firing and belching, the sounds of metal on metal screeching, and the slow pull forward of the behemoth out onto the tracks. We careen through the countryside, as the scene shifts into a flowing calm, as if watching fast-moving, silent scenery zipping by from inside the cars, and then we are back outside again; the brakes are applied, and the ending section of the piece has us arrive at our destination.
This piece is true program music in solo caprice form, intended to paint a picture — and I hope it does for you! It's always a pleasure for me to perform her music.
Soulmate, by Chan Ka Nin
Chan Ka Nin, born in 1949 in Hong Kong, has made Canada his home since 1965. He is a decorated composer, having won several Juno awards, and numerous international prizes as well.
This piece for solo violin, entitled Soulmate, is taken from a commissioned work for the Guelph Spring Festival in 1995, as music intended for figure skating. It describes the interaction of two people who relate to one another in a manner beyond love and affection. To me, there is so much intensity and surprise written into the music — sudden dynamic changes, moments of tenderness but also aggression, of pain and ecstasy, of peace and agitation. It really runs the gamut, emotionally. There is a strange glissando very near the end that quite reminds me of the bending of pitch often found in music for erhu, a traditional Chinese instrument; but largely, the language of the piece is romantic and melodic.
I hope you'll join us online at calgaryphil.com/virtual-concerts. We love performing for you, even if, for now, we can't physically be together in the same place.
By Donovan Seidle
October 2020