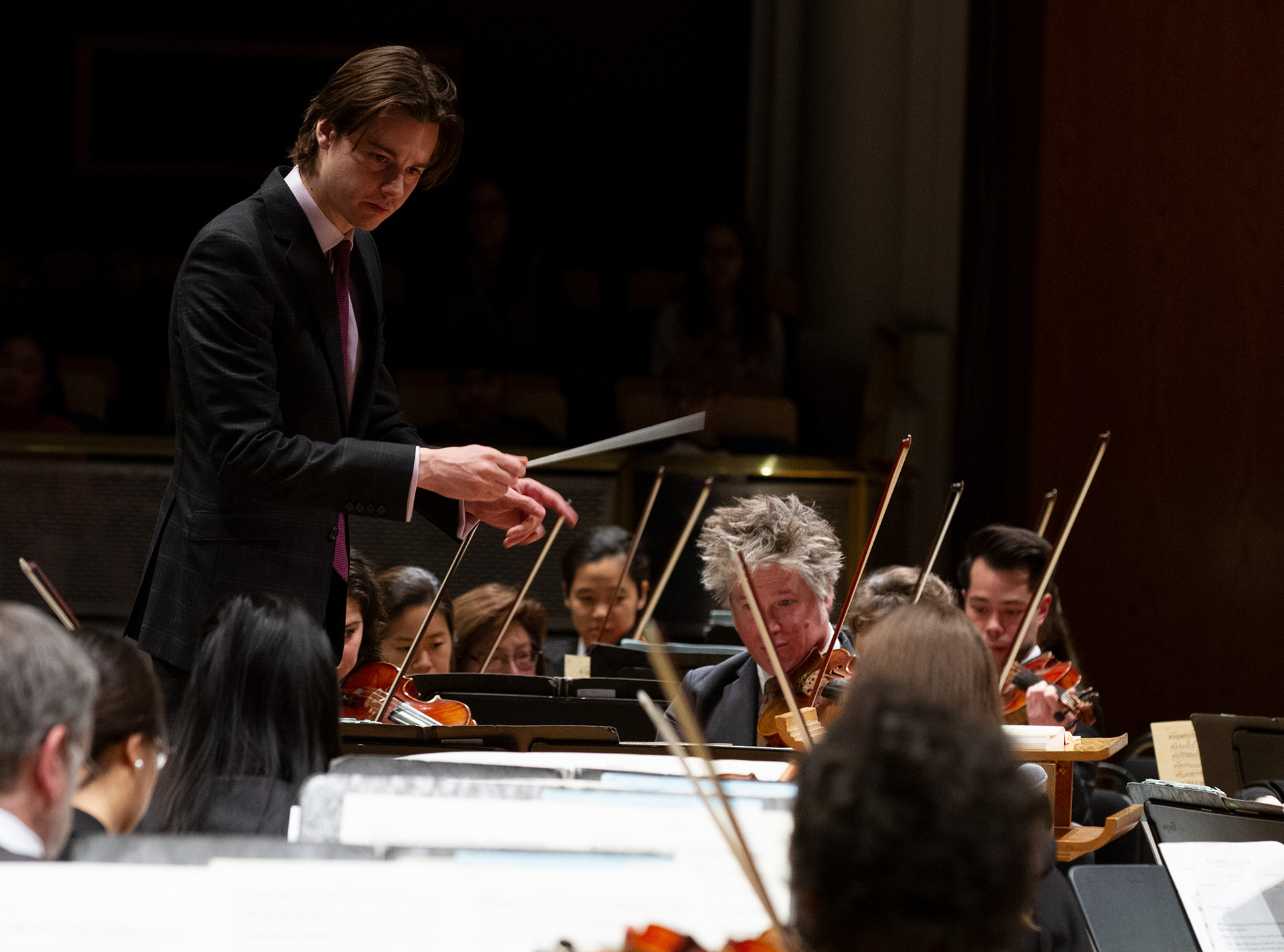 WEEKDAY SCHOOL PROGRAMS
A live music experience designed to educate and inspire your students.
Bring your students and experience the wonder of hearing amazing musicians perform live — no ear buds required. Each Season we welcome more than 10,000 students from across Calgary and Alberta into the concert hall for our Education Concerts. Resident Conductor Karl Hirzer leads these lighthearted one-hour weekday programs designed to educate and inspire elementary age students. Concerts are shaped with themes presented in your classroom and an accompanying guide is provided to all registered schools. We welcome educators from public, separate, private, charter, or home schools. Tickets are only $15 each and for every 8 tickets you buy, you'll receive one free chaperone ticket.
Registration for our 2020/2021 Education Concerts is now open.
TICKETS ARE ONLY $15 EACH AND FOR EVERY 8 TICKETS PURCHASED YOU WILL RECEIVE ONE FREE CHAPERONE TICKET.
Registration for our 2020/2021 Education Concerts is now open. We will respond to all inquiries before the new school year begins to confirm your registration and provide additional details. (Please note: Our final education concert for the 2019/2020 Season is postponed and all registrants have been contacted.)

PETER AND THE WOLF + GUIDE TO THE ORCHESTRA
- CANCELLED -

Prokofiev's Peter and the Wolf introduces children to musical instruments. Benjamin Britten's The Young Person's Guide to the Orchestra is a perfect pairing.
CANCELLED
BALLET RUSSES WITH ALBERTA BALLET SCHOOL
2, 3 + 4 FEBRUARY 2021

The magical music of Russian and Spanish masters comes alive onstage with the Calgary Philharmonic and dancers from Alberta Ballet School.
Register
CELEBRATING CANADA'S INDIGINEOUS MUSIC
4, 5 + 12 MAY 2021

A new collaboration with National Arts Centre educator Sherryl Sewepagaham featuring traditional music and stories performed by the Orchestra.
Register
Registration Policies
Payment must be received in full in order to confirm booking.
Refunds are not given except in the event of a cancellation by the Calgary Philharmonic.
The Calgary Philharmonic reserves the right to assign seating.
Education concerts are designed for elementary school children (Division I & II). Please do not bring children under the age of 5.
All programs and artists are subject to change without notice. Refunds will not be given due to repertoire, program and/or artist changes.
By registering for an Education Concert you agree to the Calgary Philharmonic's Registration Policies.
Contact
Alysha Bulmer
Manager, Education + Outreach
403.571.0275
abulmer@calgaryphil.com