THE CONCERT EXPERIENCE FOR KIDS!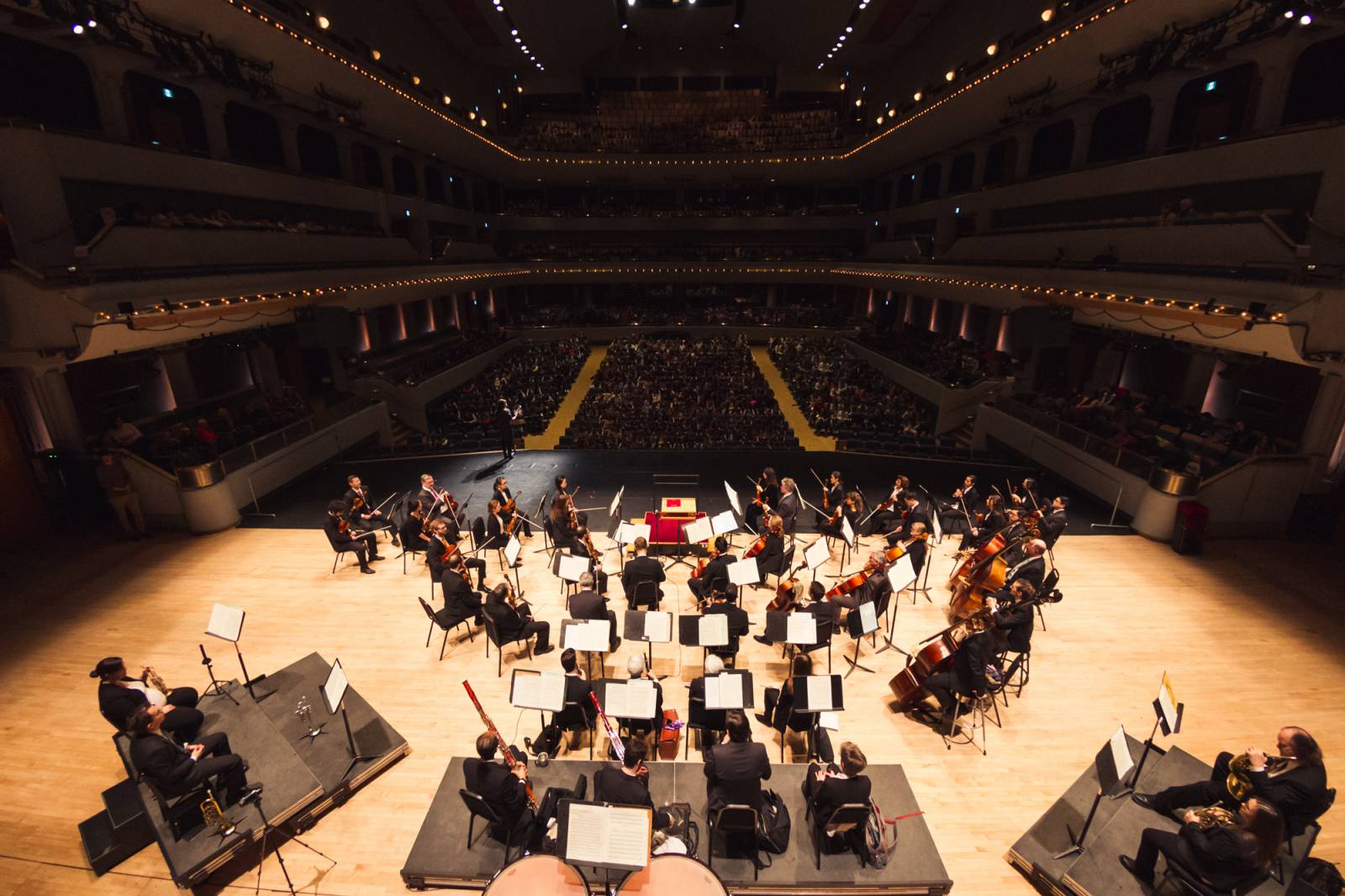 Bring your students and experience the wonder of hearing amazing musicians live in front of you, no ear buds required!
Each Season the Calgary Philharmonic Orchestra welcomes more than 10,000 students from across Calgary and Alberta into the concert hall as part of its Education Series Concerts. Associate Conductor Karl Hirzer leads these lighthearted one hour programs, designed to educate and inspire elementary age students. Concerts are shaped with themes presented in your classroom and an accompanying guide is provided to all registered schools. We welcome all educators from public, separate, private, charter, or home schools.
EDUCATION SERIES CONCERTS 2018/2019 SEASON
Tickets are only $15 each and for every 8 tickets purchased you will receive one FREE chaperone ticket.
Music and Dance with Stravinsky and Mozart 
Featuring Dancers from the School of Alberta Ballet
5, 6 + 7 February 2019 / 10AM
Music and dance go hand in hand in this unique collaboration between the Calgary Philharmonic Orchestra and the Alberta Ballet! Featuring brand new choreography by Edmund Stripe and the rising talent of young dancers from the School of Alberta Ballet, this show will get your students moving in their seats!
Programme:
Wolfgang Amadeus Mozart: Overture from The Marriage of Figaro
Wolfgang Amadeus Mozart: Symphony No. 41 in C major, 3rd & 4th movements
Igor Stravinsky: Pulcinella Suite
My Friend Planet Earth
4, 9 + 10 April 2019 / 10AM
Help the Calgary Philharmonic Orchestra celebrate Earth Day early with a concert dedicated to our planet! Discover the rolling Moldau river with Smetana's Má Vlast, play in the snow with Debussy's The Snow is Dancing, and run through the meadow after a storm in Beethoven's Symphony No.6 before being transported in time with Bruce Adolphe's Tyrannosaurus Sue: A Cretaceous Concerto. This coming-of-age story follows Sue (inspired by the Tyrannosaurus Sue skeleton at the Field Museum in Chicago) as she grows from birth to old age, searching for food, chasing a Parasaurolophus, and even battling a Triceratops!
Programme:
Bruce Adolphe: Tyrannosaurus Sue: A Cretaceous Concerto
Bedrich Smetana: Má Vlast, 2nd movement: The Moldau
Claude Debussy: Children's Corner: The Snow is Dancing
Ludwig van Beethoven: Symphony No. 6 in F major, 4th & 5th movements
PRE/POST CONCERT MUSICIAN VISIT
For more information, please contact:
Alysha Bulmer
Manager, Education & Outreach
403.571.0275
abulmer@calgaryphil.com
Registration Policies
Payment must be received in full in order to confirm booking.

Refunds are not given except in the event of a cancellation by the CPO.

The CPO reserves the right to assign seating.

Education concerts are designed for elementary school children (Division I & II). Please do not bring children under the age of 5.

All programs and artists are subject to change without notice. Refunds will not be given due to repertoire, program and/or artist changes.

By registering for an Education Series Concert you agree to the CPO's Registration Policies.