Each Season the Calgary Philharmonic Orchestra welcomes more than 10,000 students from across Calgary and Alberta into the concert hall as part of its Education Series Concerts. Resident Conductor Karl Hirzer leads these lighthearted one hour programs, designed to educate and inspire elementary age students. Concerts are shaped with themes presented in your classroom and an accompanying guide is provided to all registered schools. We welcome all educators from public, separate, private, charter, or home schools.
  EDUCATION SERIES CONCERTS 2017/2018 SEASON
  BACK AT THE JACK!
Tickets are only $12 each and for every 8 tickets purchased you will receive one FREE chaperone ticket.
All performances start at 10 am and are held at the Jack Singer Concert Hall.
Upcoming Concerts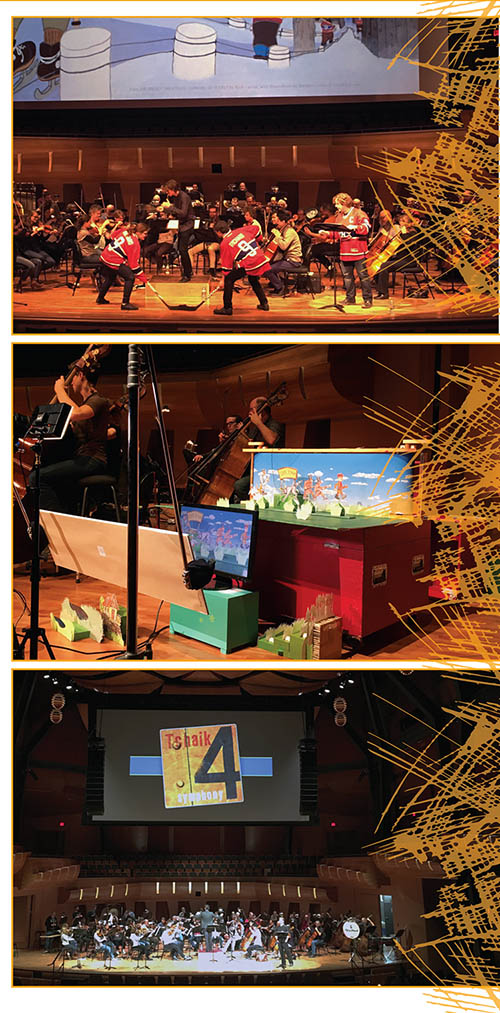 A Canadian Medley
15, 21 + 22 November 2017 // 10AM
This year is Canada's 150th birthday and what better way to mark the occasion than by highlighting what makes our country unique: its multiculturalism! A Canadian Medley showcases the music of countries and cultures that shape our proud nation.
Young Person's Guide to the Orchestra
6, 7 + 8 February 2018 // 10AM
Britten's Young Person's Guide to the Orchestra is an orchestral classic! Listen as you are taken on a tour of the instruments with narration and a vibrant theme and variations. Paired with music by Bach, Beethoven, and Brahms, this concert teaches students the essentials of classical music in a fun and engaging way.
The Orchestra Sings
17, 18 + 19 April 2018 // 10AM
Back by popular demand, the Orchestra revives its partnership with Carnegie Hall's Link Up programme!
The Orchestra Sings celebrates the most universal element of music: melody. This fully interactive performance includes teacher and student guided books with in-class activities and materials for performing with the Orchestra by singing or on recorder.
For more information, please contact:
Caroline Becq
Manager, Education and Outreach
cbecq@calgaryphil.com
403-571-0275
Payment must be received in full in order to confirm booking.

Refunds are not given except in the event of a cancellation by the CPO.

The CPO reserves the right to assign seating.

Education concerts are designed for elementary school children (Division I & II). Please do not bring children under the age of 5.

All programs and artists are subject to change without notice. Refunds will not be given due to repertoire, program and/or artist changes.

By registering for an Education Series Concert you agree to the CPO's Registration Policies.