Marley Rynd Performance Scholarship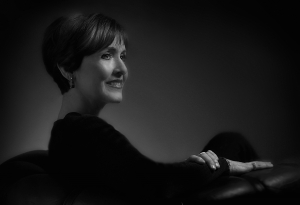 The Calgary Philharmonic is proud to announce the Marley Rynd Memorial Perfomance Scholarship. Each year a scholarship will be awarded to an advanced orchestral music student from either the Mount Royal University Conservatory or the University of Calgary Faculty of Music in memory of Calgary Philharmonic musician Marley Rynd (bass). The Marley Rynd Memorial Performance Scholarship was created by her family and is managed by The Calgary Foundation. The Calgary Philharmonic Orchestra serves as an adjudicator and the recipient is announced each spring at a CPO concert.
A graduate of McGill and Indiana Universities, Marley joined the Calgary Philharmonic in 1976. She was a valued member of the bass section, served as musician representative on the Board of Directors, and was a tireless fundraiser for the organization. Marley passed away from cancer on July 8, 2005. Her friendship, dedication, and professionalism are sorely missed.
The Marley Rynd Performance Scholarship reflects Marley's support of emerging talent and will help in the career development of an accomplished student. In perpetuating her memory, it will forge a link between the musical ability and the disciplined study of youth, the training and mentorship of teachers and educational institutions, and the recognition afforded by the Calgary Philharmonic.
Donations to the Marley Rynd Memorial Performance Scholarship can be made through The Calgary Foundation by calling 403.802.7700
Please note: This scholarship has been postponed for this season, but it is possible that we will award two for next season.