Adult learning online with the Calgary Phil
LISTEN AND LEARN
Broaden your understanding and appreciation for classical music.
Ever wondered how an Orchestra operates, or the story behind the music you hear at a Calgary Philharmonic performance? Since the 1990s, we've offered adult learning classes that cover our classical repertoire in a combined classroom and concert experience — join us to broaden your understanding and appreciation of classical music. Evenings with the Calgary Philharmonic is offered through the University of Calgary's Continuing Education Faculty.
This course offers evening classes that include performances of featured orchestral works with commentary and discussion led by Calgary Phil musician Matt Heller. Through listening, lecture, discussion, guest musicians, and virtual performances of select concerts, examine the making and development of classical music with the aim of deepening your understanding and appreciation of the genre.
ABOUT MATT HELLER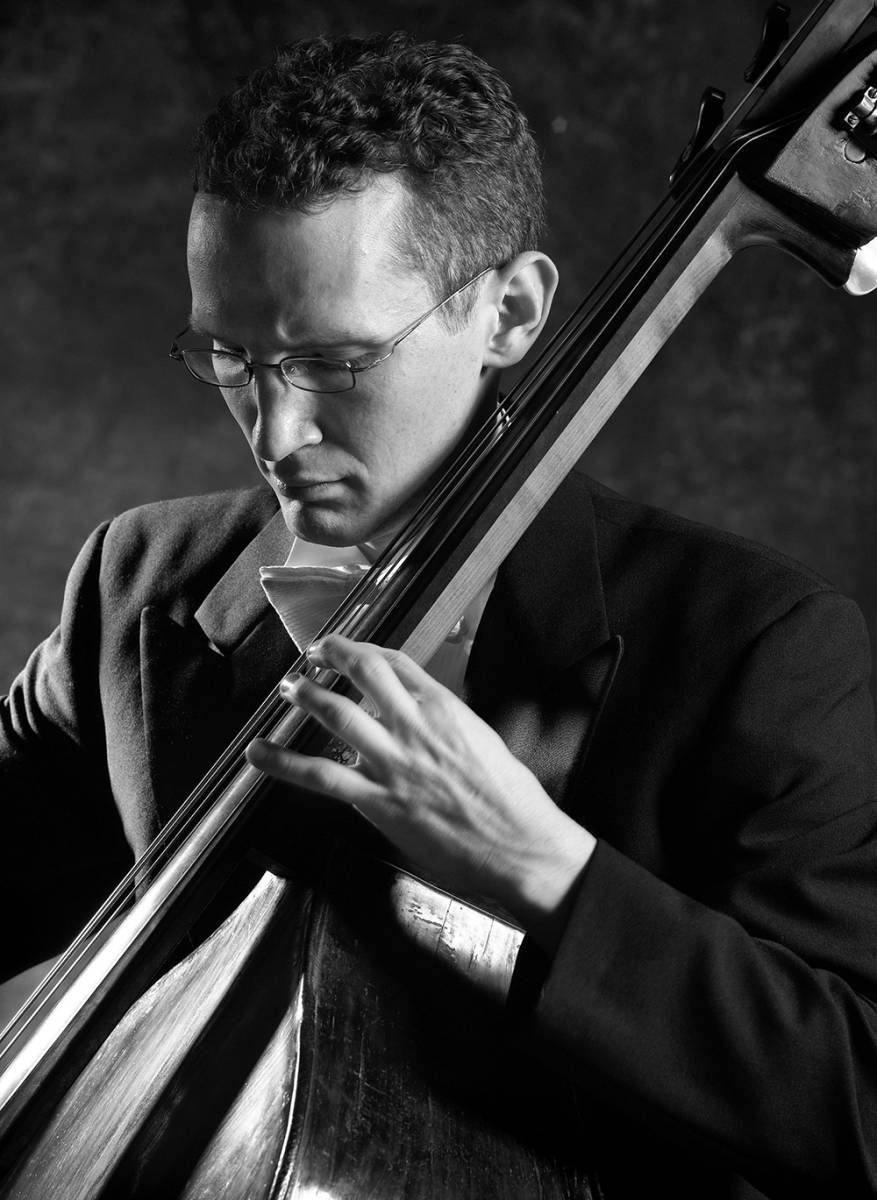 Matthew Heller, Bassist at the Calgary Philharmonic Orchestra teaches Adult Learning course HUM 405 – Evenings with the Calgary Philharmonic at the University of Calgary.
A native of Tacoma, Washington, double bassist Matthew Heller joined the Calgary Philharmonic in 2007. He has appeared frequently as a recitalist and chamber musician, including performances with the Mountain View Chamber Music Festival, Land's End Chamber Ensemble, Kensington Sinfonia, and Instrumental Society of Calgary. He was awarded the Instrumental Society's inaugural Janice Waite Scholarship in recognition of his contributions to Calgary's performing arts community.
Heller also performs as Principal Bass with the Colorado Music Festival Orchestra, a summer orchestra in Boulder, Colorado. He was previously a member of the New World Symphony (Miami, Florida), Wisconsin Chamber Orchestra, and Civic Orchestra of Chicago. He has been an orchestral fellow at the Tanglewood Music Center and the Verbier Festival in Switzerland, and performed chamber music with the St. Lawrence String Quartet at Spoleto Festival USA in Charleston, South Carolina.
Heller completed studies at the New England Conservatory and at Northwestern University. He has studied with some of today's most accomplished bassists, including Donald Palma, Harold Robinson, Michael Hovnanian, Matthew McDonald, and Joel Quarrington. Heller performs on an Italian double bass attributed to Antonio Gilbertini, dated 1862.