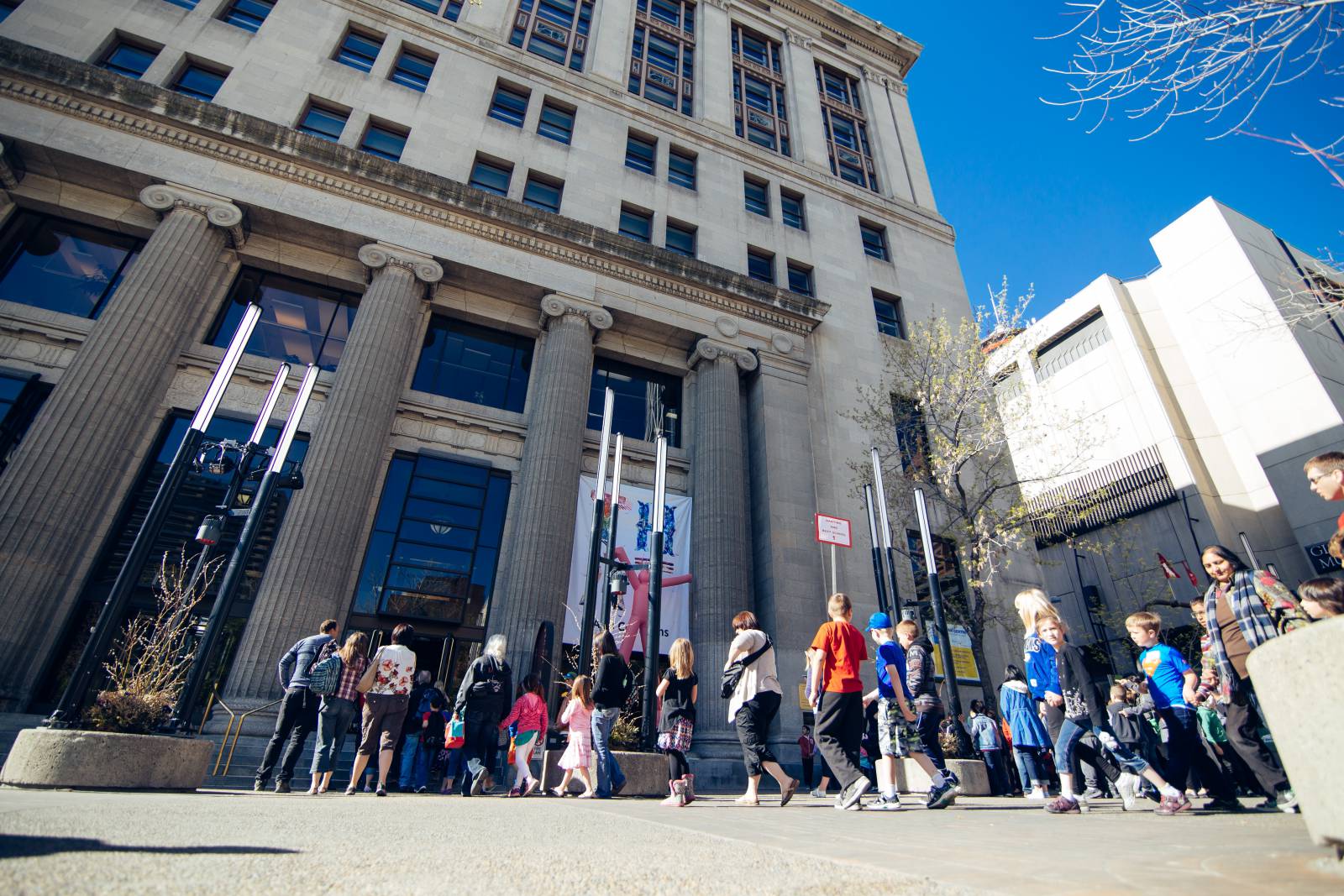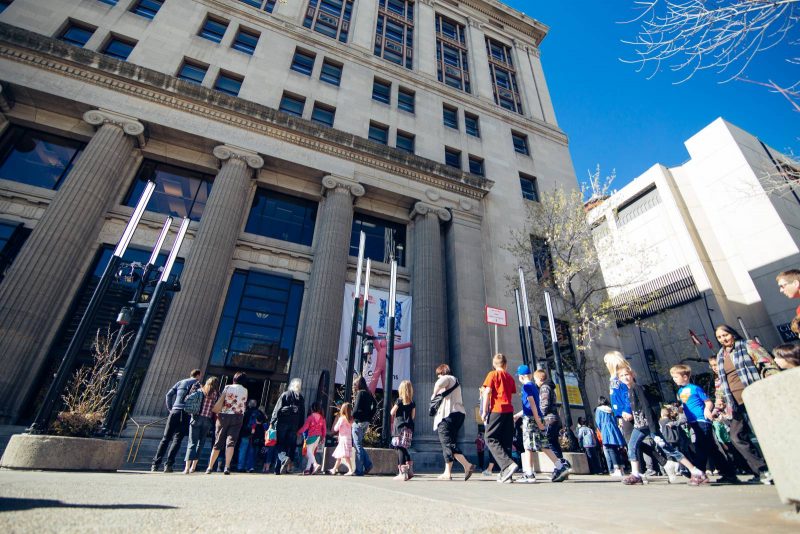 Parking, transit, and bike racks
No matter how you get to the Jack Singer Concert Hall, we make it easy.
Jack Singer Concert Hall is close to parking, C-Train stations, and bike racks. You'll find plenty of parking nearby, including street parking, surface lots, and underground parkades. The entrance to underground parking at Arts Commons is between 9 and 8 Avenues, and is accessible from the far left lane of Macleod Trail northbound. This parking lot is very popular and fills up quickly. Underground parking is also available nearby at City Hall (322 9 Avenue SE) and Telus Convention Centre (727 1 Street SE). The parkades are operated by Calgary Parking Authority and use the ParkPlus payment system. If you're registered with ParkPlus, you can use your cellphone to pay, or pay at a ParkPlus machine immediately after parking. The parkades offer a flat rate for evening parking after 6PM. For more information, visit the Calgary Parking Authority website or phone 403.537.7000.
For street and surface lot parking, visit Downtown Calgary's interactive parking map, which shows real time availability. Please note that parking fees and hours are subject to change. For details call 403.537.7000.
The C-Train LRT runs along 7 Avenue, one block north of the concert call. If you're travelling eastbound, get off at either Centre Street Station or City Hall Station. If you're traveling westbound, get off at City Hall Station.
For cyclists, the concert hall is close to several cycle tracks and bike lanes, including along 8 Avenue SE (Stephen Avenue), and you'll find bike racks right in front of the main entrance to the hall. Please check the Downtown Cycle Tracks Map to find the best route to get you here.