"It's always wonderful to walk into a room where you see children are engaged and curious. I can see the long-term effects of what the teachers, staff, and musicians have created. They have created a space for these students where their imagination and curiosity for the world is supported and encouraged." – Yo-Yo Ma, on PhilKids.
ABOUT PHILKIDS
Our mission is to offer an after-school music program and create a learning environment designed to fuel and support the empowerment of children in underserved Calgary communities through the exploration of music.
Through our weekly program at Keeler Elementary School, approximately 50 students (between grades 1 – 5) will work closely with musicians from the Calgary Philharmonic who are selected for this unique program. Our musicians quickly develop a rapport of trust and respect with these students through close work twice a week over the school months. Students participate in a Bucket Band ensemble, receive group lessons on violin and trumpet, and learn about music in a Musicianship class.
Using a multi-faceted approach, we introduce musicality to children and we develop and improve the following attributes: musicianship, rhythm, creativity, self-expression, performance and co-operative learning and goal achievement.
There are many tangible and measurable benefits to this program beyond learning music. Personal growth in the children shines as we create positive learning environments that nurture: team work, self-awareness, community engagement, discipline, leadership, focus and trust.
"Having the opportunity to study music has shown to have intellectual and developmental benefits to your children that no other activity provides."
– Paul Dornian, President & CEO,
Calgary Philharmonic Orchestra
BUCKET BAND
Students learn rhythms and ensemble by playing hardware store buckets. Led by Malcolm Lim and Patrick Staples, this ensemble teaches students teamwork, focus and discipline.
.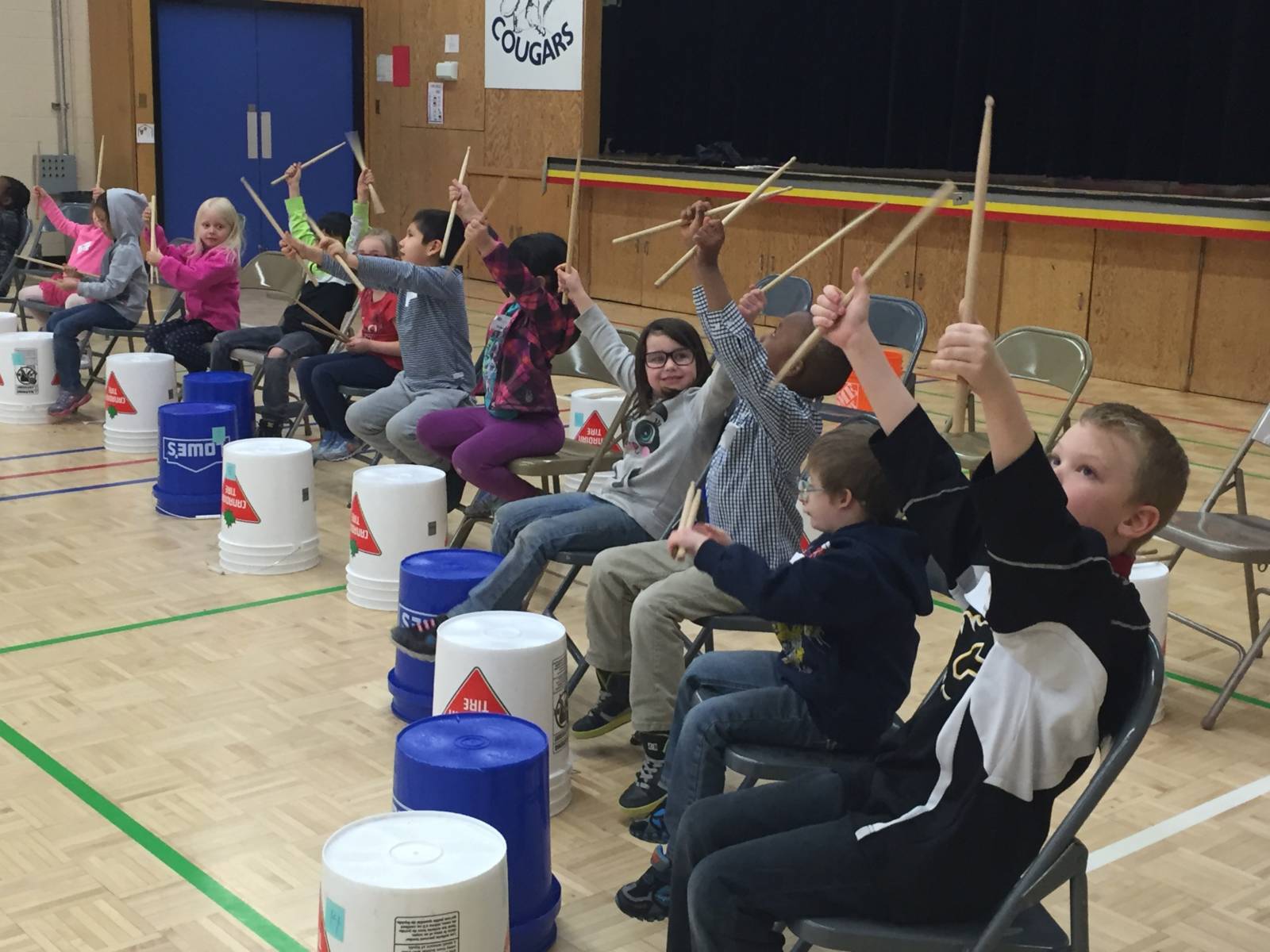 INSTRUMENT INSTRUCTION
Students learn how to care for and play the violin and trumpet over the course of the year. Taught by Jeremy Bauman, Peter Blake and Richard Scholz, students will learn proficiency on an instrument from Calgary Philharmonic Musicians.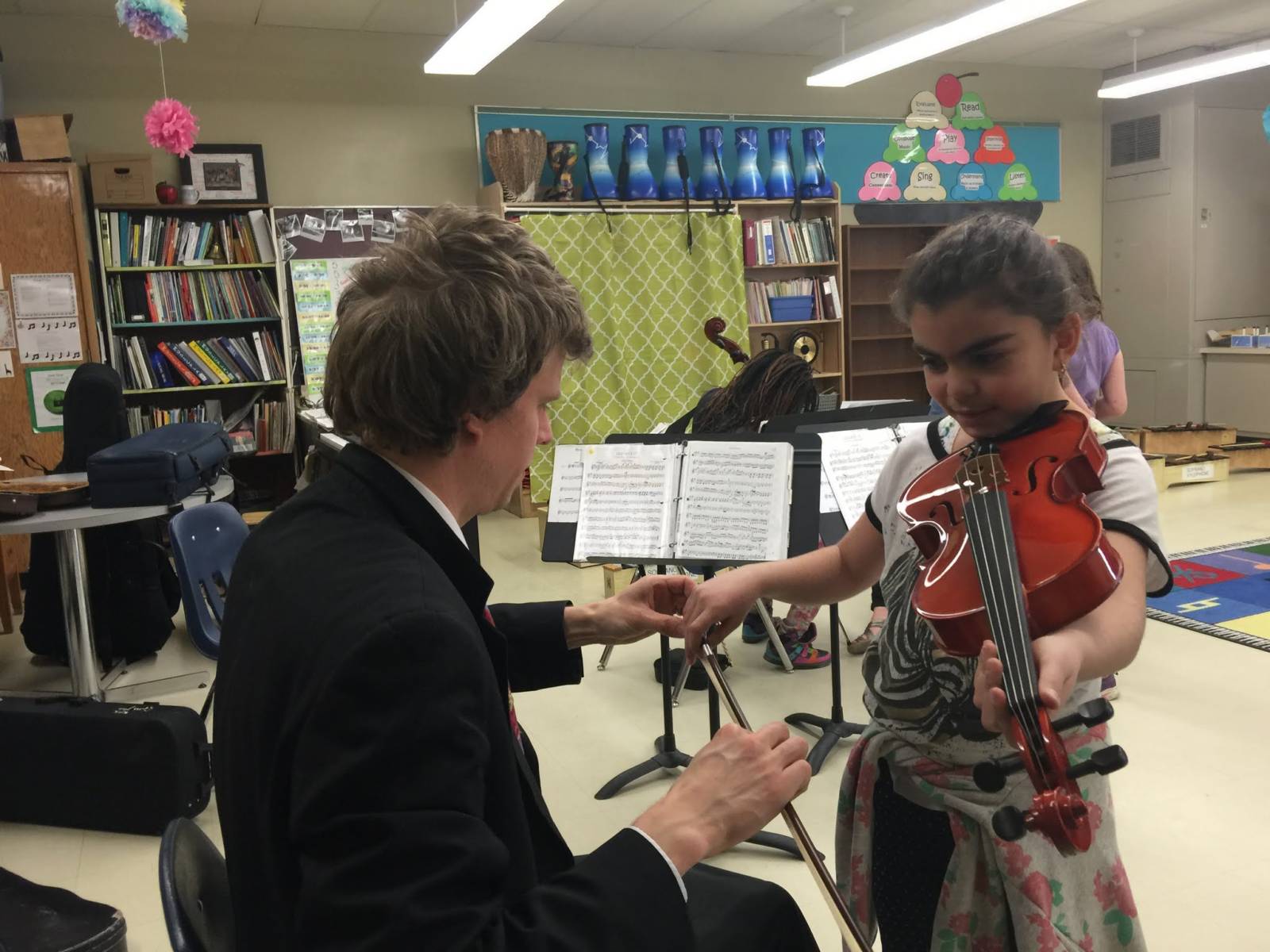 HELP KEEP THE PROGRAM ALIVE!
JOIN US
The overall goal of PhilKids is to be a part of numerous deserving schools in the Calgary area. Keeler Elementary is our first PhilKids school and by the end of the season, we hope to be in a position to expand the program to another elementary school with high social support needs. Within 5 years, the Calgary Phil hopes to have PhilKids in at least 3 Calgary area schools.
To learn more about PhilKids, and how you can join us in making a positive impact on the bright futures of these children, you can email philkids@calgaryphil.com or click the link below to Donate Now!