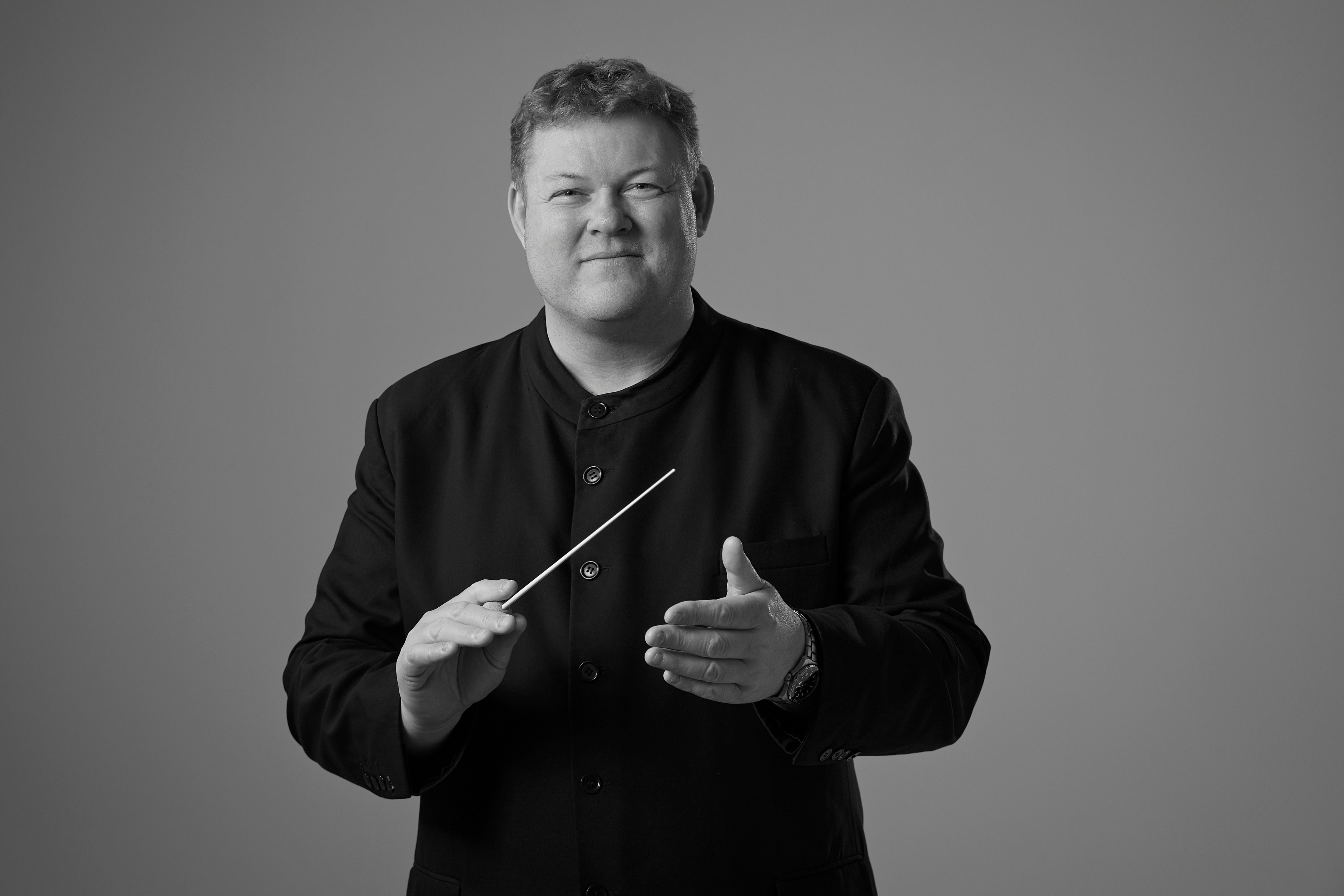 MUSIC DIRECTOR
Rune Bergmann
Norwegian conductor Rune Bergmann is Music Director of the Calgary Philharmonic, Artistic Director and Chief Conductor of the Szczecin Philharmonic in Poland, and Music Director of Switzerland's Argovia Philharmonic. Guest engagements in the 2022/2023 Season bring Rune once again to the podiums of the Baltimore, North Carolina, and Malaga symphony orchestras. He will also make his debut with the recently formed ADDA Simfonica in Spain.
Rune's recent guest engagements include concerts with the Baltimore, Colorado Detroit, Edmonton, Houston, New Jersey, and Pacific symphony orchestras in North America, and the Bergen Philharmonic, Orchestra della Svizzera Italiana, Orquesta Sinfonica Portuguesa, Norwegian National Opera Orchestra, Orquesta de Valencia, Staatskapelle Halle, Wrocław Philharmonic, and the Risør Festival in Europe, to name a few.
Rune has also led performances of Il barbiere di Siviglia and La Traviata at the Norwegian National Opera and he made his US operatic debut in Yale Opera's production of Benjamin Britten's A Midsummer Night's Dream, as staged by Claudia Solti, while previous guest engagements have led him to such auspices as the Oslo Philharmonic, New Mexico Philharmonic, Münchner Symphoniker, Mainfranken Theater Würzburg, Philharmonie Südwestfalen, as well as the symphony orchestras of Malmö, Helsingborg, Kristiansand, Stavanger, Trondheim, Karlskrona, and Odense.
2018 saw the release of Rune's first recording with the Szczecin Philharmonic, which featured Mieczysław Karłowicz's Symphony in E Minor, a piece which has since become a major focus of Rune's repertoire. He has also released recordings with the Argovia Philharmonic, including Maurice Ravel's Piano Concerto in G Major and Wolfgang Amadeus Mozart's Bassoon Concerto in B Major.
Earlier in his career, Rune Bergmann served as First Kapellmeister and stellvertretender-GMD of the Theater Augsburg, where he led performances of numerous operas, including such titles as La Traviata, Der fliegende Holländer, and Die Fledermaus. He has also served as Principal Guest Conductor of the Kaunas City Symphony and has been Artistic Director of Norway's innovative Fjord Cadenza Festival since its inception in 2010.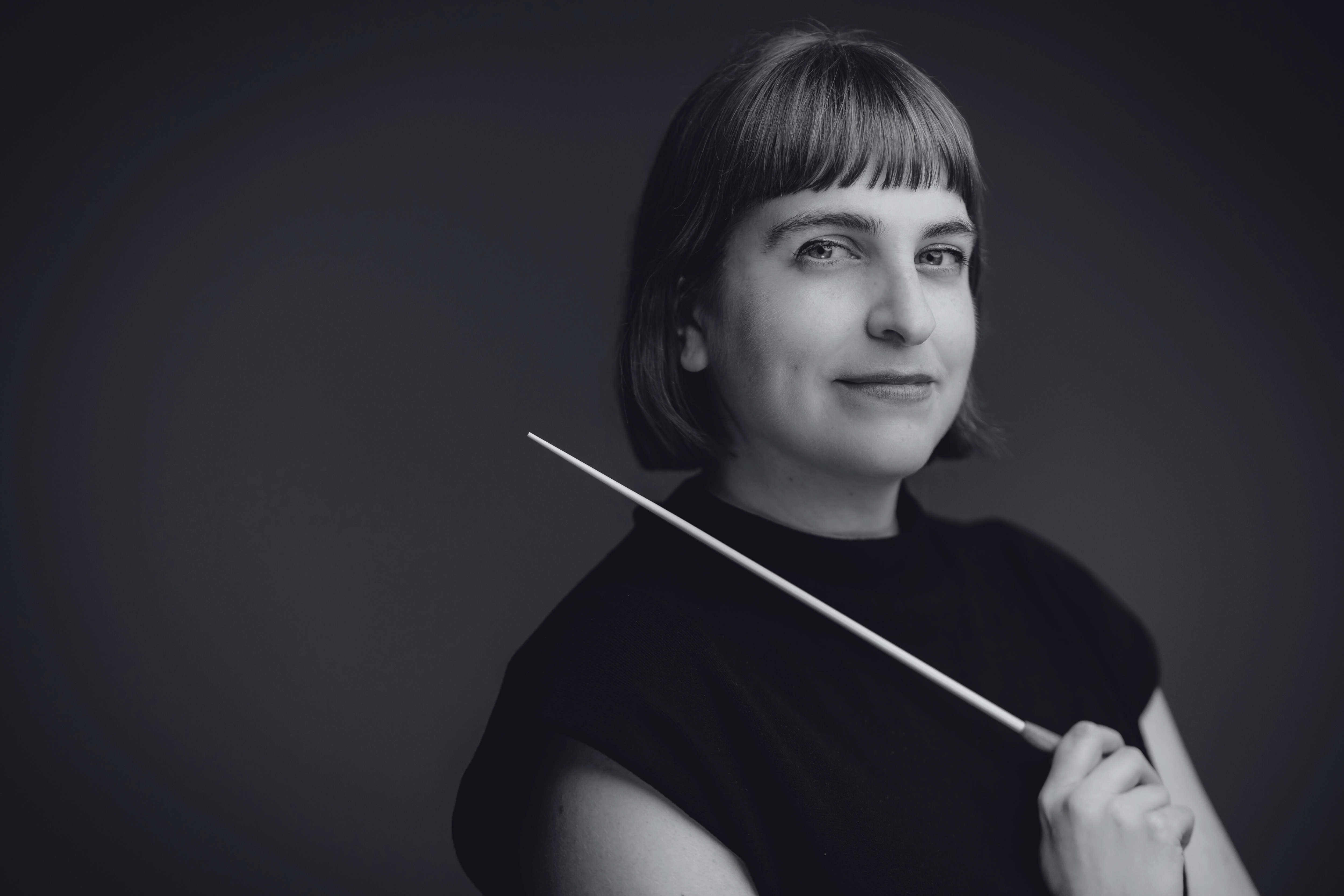 RESIDENT CONDUCTOR
Juliane Gallant
New Brunswick-born Juliane Gallant is the Resident Conductor of the Calgary Phil and was one of two conductors in the inaugural cohort of Tapestry Opera's Women in Musical Leadership program. Since relocating to Canada from the UK in 2021, she has appeared as a guest conductor with the Okanagan Symphony Orchestra, Kingston Symphony Orchestra, and Symphony New Brunswick. She has also worked as an assistant and cover conductor with the Hamilton Philharmonic Orchestra, Victoria Symphony, Regina Symphony Orchestra, Kamloops Symphony Orchestra, and the National Arts Centre Orchestra.
A passionate collaborator, Juliane first trained as a collaborative pianist, répétiteur, and vocal coach, and began her conducting career in opera, leading productions throughout the UK for Gothic Opera (Le loup-garou/Le dernier sorcier), Hampstead Garden Opera (La bohème), King's Head Theatre (Carmen, Tosca), Opera on Location (L'enfant prodigue, Cinderella, La Traviata, Don Giovanni, Carmen), St Paul's Opera (Così fan tutte, Orphée aux enfers), Opera Upclose (Carmen, Music oft hath such a charm, Ulla's Odyssey), and Opera MIO (A Fantastic Bohemian: The Tales of Hoffmann revisited). In 2021, she made her Royal Opera House conducting debut in Mami Wata in collaboration with Pegasus Opera. In Canada, she was Music Director for Eugene Onegin at the Highlands Opera Studio, and conducted a performance of Nicole Lizée's R.U.R. A Torrent of Light in her capacity of Assistant Conductor with Tapestry Opera.
A strong believer in music as a vehicle for joy and human connection, Juliane worked extensively on community outreach and education projects during her time in the UK. With Opera Holland Park, she explored opera in schools, with residents of care homes, with communities of refugees, and with people living with physical and mental disabilities. With Lost Chord, she brought music to people living with dementia across Yorkshire. With Baseless Fabric, she led interactive opera workshops in schools in underserved London boroughs.
Juliane is a graduate of the National Opera Studio, the Guildhall School of Music and Drama, the Conservatoire de musique et d'art dramatique de Montréal, the University of Ottawa, and the Université de Moncton. In London, Juliane was one of only 12 conductors selected for the first Women Conductors Course: Conducting for Opera, run by the Royal Opera House, the National Opera Studio, and the Royal Philharmonic Society, and has received continued support from the Royal Opera House throughout her training. She has participated in a conducting masterclass with the Toronto Symphony Orchestra, and in the Winnipeg Symphony RBC Canadian Conductors Showcase. Her conducting mentors include regular Calgary Phil guest conductors Karen Kamensek, JoAnn Falletta, and former Calgary Phil Resident Conductor and Chorus Master Rosemary Thomson.
We are pleased to announce that Canadian conductor Juliane Gallant will take the podium as the Orchestra's next Resident Conductor, beginning in the 2023/2024 Season. To learn more about Juliane, visit our blog.
READ MORE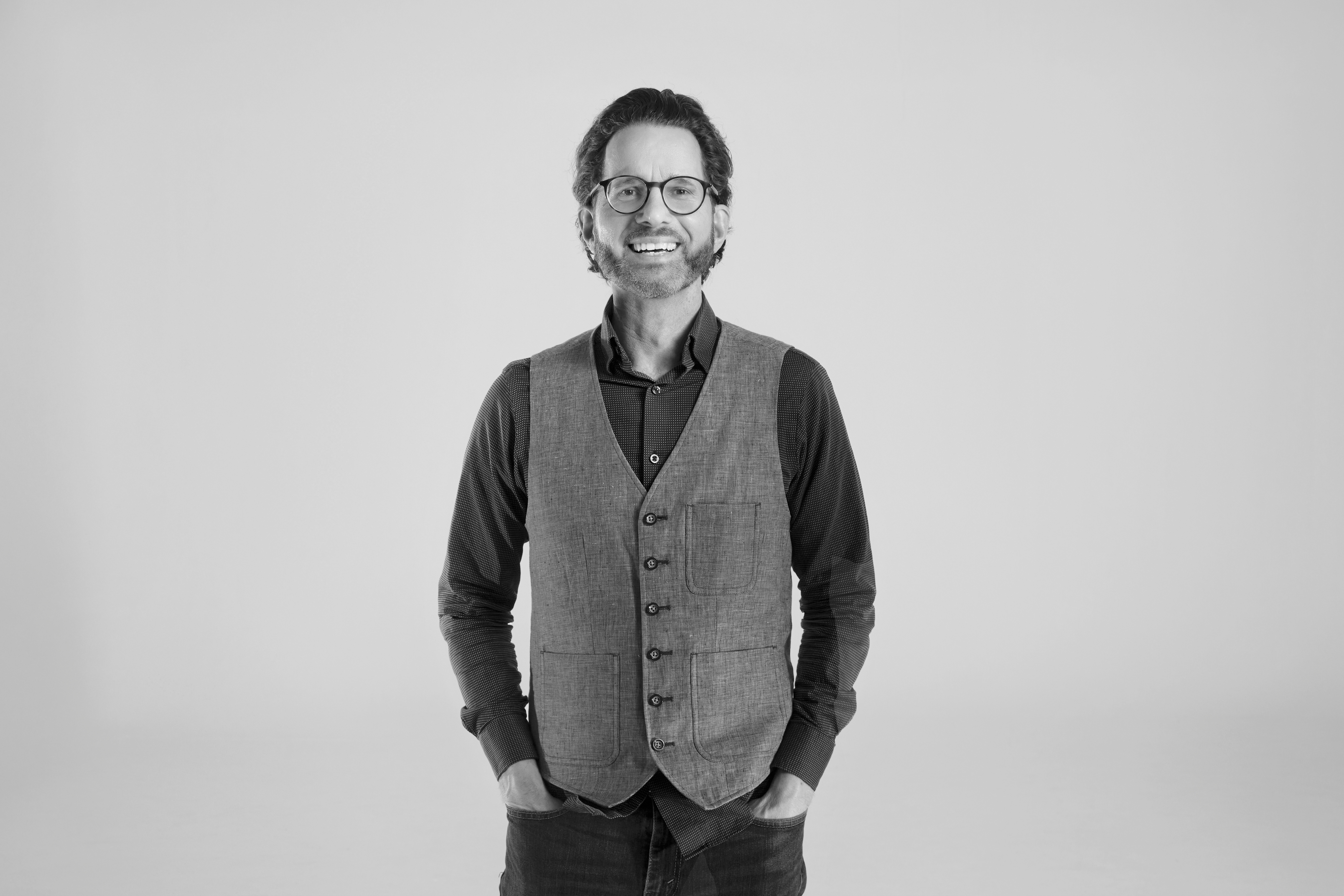 CHORUS DIRECTOR
Mark Bartel
Mark Bartel is in demand as a versatile conductor and music educator. He is known for his musical, educational, and community collaborations and has established a reputation as a successful builder of choirs and choral programs. Mark is a passionate advocate of the impact of music on the lives of choristers, audiences, and communities. He has conducted university choirs for over 20 years and has extensive experience leading a wide range of community choirs in both the United States and Canada. After a 16-year tenure in the US, he returned to Canada in 2019 to join the faculty at Calgary's Ambrose University as Associate Professor of Music. Since arriving in Calgary, he has also served as Director of the Spiritus Chamber Choir. In addition to his interest in choral-orchestral works and choral music of the baroque era, he brings expertise as a singer and teacher of voice to his work with choirs. His current research focuses on how choirs around the world engage in active peacebuilding through the choral experience. Originally from Niagara-on-the-Lake, Ontario, Mark is a graduate of the University of Winnipeg. He holds Master of Music and Master of Sacred Music degrees from Southern Methodist University in Dallas, TX, and a Doctor of Musical Arts degree in conducting from the Eastman School of Music in Rochester, New York.