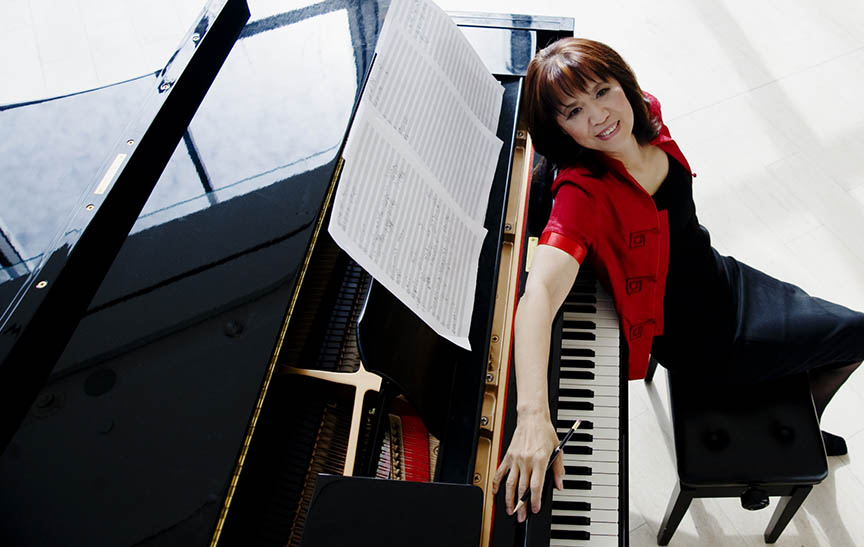 Alexina Louie, one of Canada's most acclaimed composers, will be in the spotlight this week for Quintets, a free online performance premiering Saturday 17 October at 7:30PM (MDT) as part of the Calgary Philharmonic's virtual fall concert series.
"Alexina Louie is a towering figure in the contemporary music world whose works have been performed by many of the most celebrated artists, ensembles, and orchestras," says composer Vincent Ho, Calgary Phil's New Music Advisor. "She is nothing short of a national treasure."
Louie has written for many of the country's leading soloists, chamber ensembles, new music groups, and orchestras. Her numerous awards include two Junos for Best Classical Composition and a 2019 Canada Council for the Arts' Molson Prize, among others. She's also an Officer of the Order of Canada, and earlier this year she was named the recipient of the 2020 Governor General's Performing Arts Awards for Lifetime Artistic Achievement.
In addition to her activities as a classical contemporary composer, Louie has scored music to international award-winning films, including Don McKellar's Last Night (starring Sandra Oh and David Cronenberg) and Jeremy Podeswa's Five Senses (starring Mary-Louie Parker and Molly Parker).
Quintets opens with Louie's Falling Through Time (2016), a work for piano and string quartet with a repeating theme of falling thirds. The piece was partially inspired by another acclaimed composer, Brahms, and is paired with his Piano Quintet in F Minor. (You can find Louie's program notes for the piece here.)
The virtual concert is the third in the Calgary Phil's online fall performances, a new initiative that launched after live concerts were cancelled due to COVID-19. The series started small with Solo + Duet, and gradually builds toward the day when all 66 musicians can return to the stage. The performances are free, but viewers have to register in advance. For more information visit calgaryphil.com.
October 2020