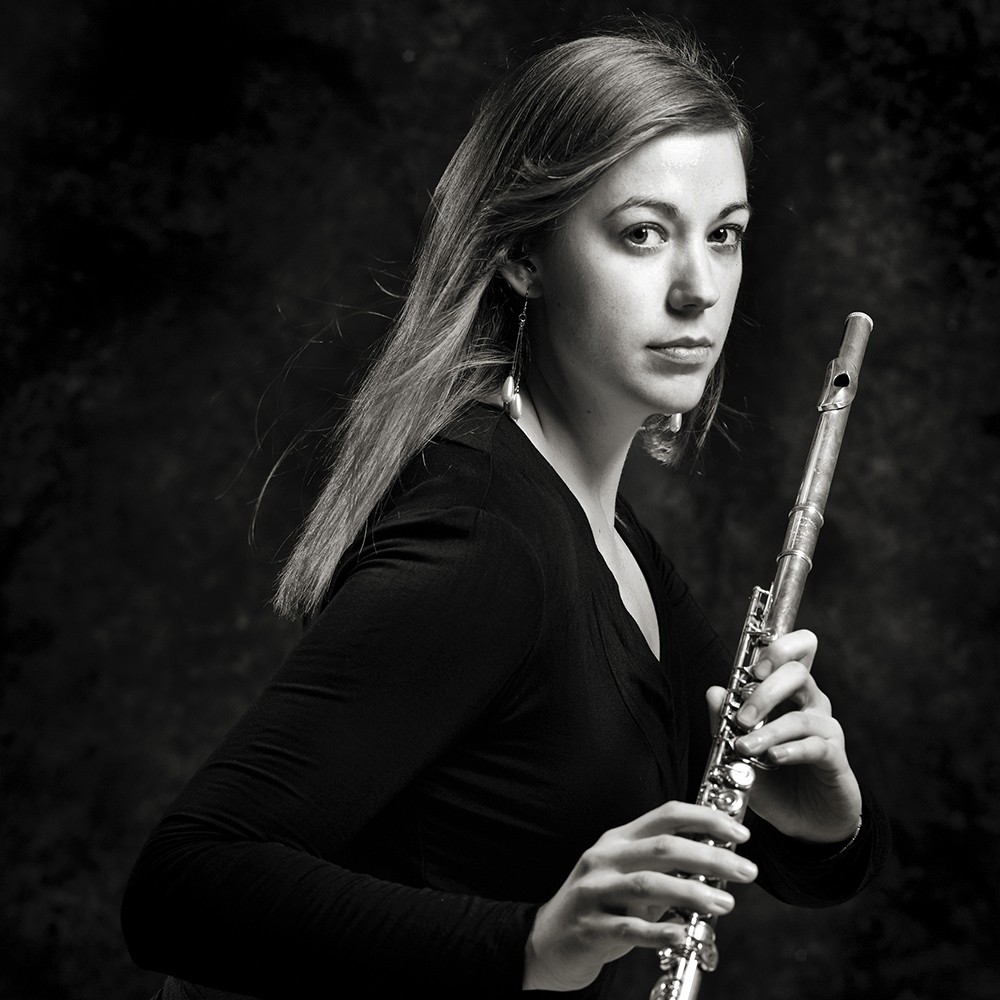 When it comes to classical music, there might not be a more recognizable name than Beethoven, and this year marks the late German composer's 250th birthday. To celebrate this milestone, the Calgary Philharmonic Orchestra presents the 2020: Year of Beethoven concert series, which begins this weekend with its first two offerings.
Beethoven 1: Immortal Beloved, on 14 February, and Beethoven 2: Romance, on 15 February, are essentially parallel programmes featuring the first or second, respectively, Beethoven violin romance, piano concerto, and symphony. In addition to the Beethoven pieces, each concert will open with the world premiere of a new commission by a Canadian composer, in this case Larysa Kuzmenko and Barbara Croall. (Croall's composition was co-commissioned by the Toronto Symphony Orchestra (TSO), which will present the piece in the fall of 2020.)
Sara Hahn-Scinocco, Principal Flute of the Calgary Philharmonic, will receive a solo moment during the Croall's piece, Innenohr (Inner Ear), at the start of Saturday's concert. "It's not a flute concerto — I don't stand up or anything like that — it's just prominently featuring the flute," she says. "You can really hear the instrument, but it's still part of the fabric of the whole piece, and, true to typical flute solos, it's in the theme of a bird."
Hahn-Scinocco was actually involved in the composition process, having the chance to communicate with Croall before the piece was completed. "They connected me with the composer, and we started emailing back and forth a little bit," she says, adding that Croall wanted to ensure the flutist was comfortable with the music.
Both Calgary Phil concerts this weekend will be live-streamed, which Hahn-Scinocco says doesn't impact her preparation for a performance, but does increase the nerves, "Especially when it's a big solo like this, and the camera's going to be zoomed in on your face!"
This week is the first of many Beethoven-centric performances for Hahn-Scinocco, and although the works are familiar, she hasn't lost her enthusiasm for them. "I love playing Beethoven, he's one of my favourite composers — every time we play a Beethoven symphony, I'm happy," she says. But she also appreciates how the Year of Beethoven concerts are taking place over several months spanning two seasons. "One time we did a Beethoven festival and we played all nine symphonies in two weeks or something like that — that was insane! This is a little more manageable, and so will be very enjoyable for the orchestra all around."
In comparison to standard repertoire like Beethoven, Hahn-Scinocco says rehearsing and performing new works, as she is doing this weekend and at three other concerts this season, is a different kind of challenge. "Not only is it new, but it's a lot more technically demanding," she explains.
She also emphasizes the importance of continuing to expand the classical music repertoire new compositions. "There's a fine line — music has always to be moving forward, and you don't want to limit composers to what's been done before," she adds.
Written by guest contributor Jill Girgulis
Jill Girgulis is a student at the University of Calgary and a regular contributor for thegauntlet.ca as well as buzzfeed.com. When she's not busy studying for her Doctor of Veterinary Medicine degree, she can most often be found in one of the first three rows of the Jack Singer Concert Hall.