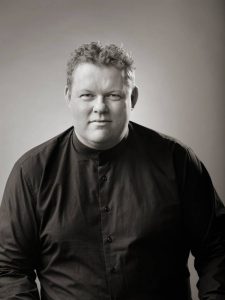 Since becoming Music Director of the Calgary Philharmonic Orchestra in the 2017/2018 Season, Rune Bergmann has driven the strategic vision of the organization through ambitious artistic projects and community-building initiatives. He has brought in major artists such as Yo-Yo Ma, Renee Fleming, and Itzhak Perlman; launched the Calgary Philharmonic's high-quality live-stream project that shares the concert experience with audiences from across Alberta and around the world; attracted talented new musicians to the Orchestra as it goes through a period of change; and given high priority to education and community programmes.
On Thursday 13 February, the Calgary Philharmonic Society announced a five-year extension to Rune Bergmann's contract that ensures his guidance and artistic vision will continue to the end of the 2024/2025 Season. "Rune has brought a new energy to our Orchestra and built a strong connection with our audience," says Walter DeBoni, Chair of the Board of Directors. "He plays a critical role in achieving our goal to solidify the Orchestra's reputation for quality and creativity. We're thrilled he will be with us for five more years as we continue to provide a treasured resource in our community and beyond."
Rune Bergmann says he is passionate about the role music plays in our lives and welcomes the opportunity to build on the success of the last three years. "I am excited to continue the journey we have started together in Calgary," he says. "Our Orchestra sounds better than ever and I am so glad to be part of an organization that strives to inspire and unite our community through music."
The announcement coincides with the launch of the Calgary Philharmonic's 2020: The Year of Beethoven celebration.