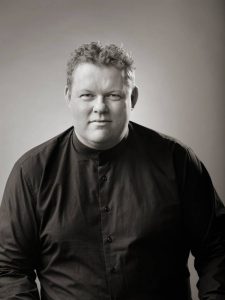 The Calgary Philharmonic Orchestra's Music Director, Rune Bergmann, has a personal connection to the music on the programme at this week's one-night-only performance of Nordic Greats on Saturday 25 January. "The whole idea started up when I thought it was about time that I bring some music from my home country," says Bergmann, who hails from Norway. "We've done the piano concerto by Grieg and everyone knows that, but there is so much more that people don't know."
He also hopes the Nordic emphasis will help the concert reach a wider audience. "I think it's a way to bring communities and people from different backgrounds together, and I am always for that," he adds. "This will be a huge contrast from the rest of the season…. The biggest difference is probably the element of folk music, because that's very strong, particularly in Nordic countries."
Unlike most of the CPO's classical performances, Bergmann wanted this concert to be a single performance — a special occasion that offers something a little extra for the audience. "I like doing those concerts sometimes — it's a once-in-a-lifetime experience, so you have to actually be there when it happens. Only one chance!"
The concert opens with Jean Sibelius' Finlandia, followed by Johan Helmich Roman's Allegro from Drottningholm Music, leading to a highly anticipated performance of the once-forgotten Violin Concerto in G Minor by Hjalmar Borgstrøm, being performed by Norwegian violinist Eldbjørg Hemsing. "She is the one that's pushing this concerto worldwide. It's a Romantic and beautiful piece in every way, so I think the audience will like it — and it's a North American premiere," Bergmann says of the piece that was first heard back in 1914.
The second half of the program features selections from Edvard Grieg's Peer Gynt — with a twist. Peer Gynt was originally written as a play for theatre, and Grieg created music for it in two suites, but instead of having actors at this performance, there will be dancers. The CPO collaborated with choreographer and dancer Yukichi Hattori, dancers Galien Johnston-Hattori and Tara Williamson, and students from the Hattori/Williamson (H/W) School of Ballet for this new interpretation of the piece. Previously, the Orchestra and dancers worked together along with five Canadian composers back in 2017 for the world premiere of the True North symphony.
"It's not often that we perform with dancers because it's a little bit complicated," Bergmann says. "It started like a wild idea. They made the whole Peer Gynt piece into some kind of a ballet. I don't know what to expect myself — the dancers have been working on that, and we will be working on the music.
"I will be very interested to see how this comes together — it's an exciting process!"
[Nordic Greats is being presented in partnership with One Yellow Rabbits' High Performance Rodeo.]
Written by guest contributor Jill Girgulis
Jill Girgulis is a student at the University of Calgary and a regular contributor for thegauntlet.ca as well as buzzfeed.com. When she's not busy studying for her Doctor of Veterinary Medicine degree, she can most often be found in one of the first three rows of the Jack Singer Concert Hall.
Editor's note: This story has been updated to remove Svendsen's Norwegian Artists' Carnival, which is no longer on the concert programme.