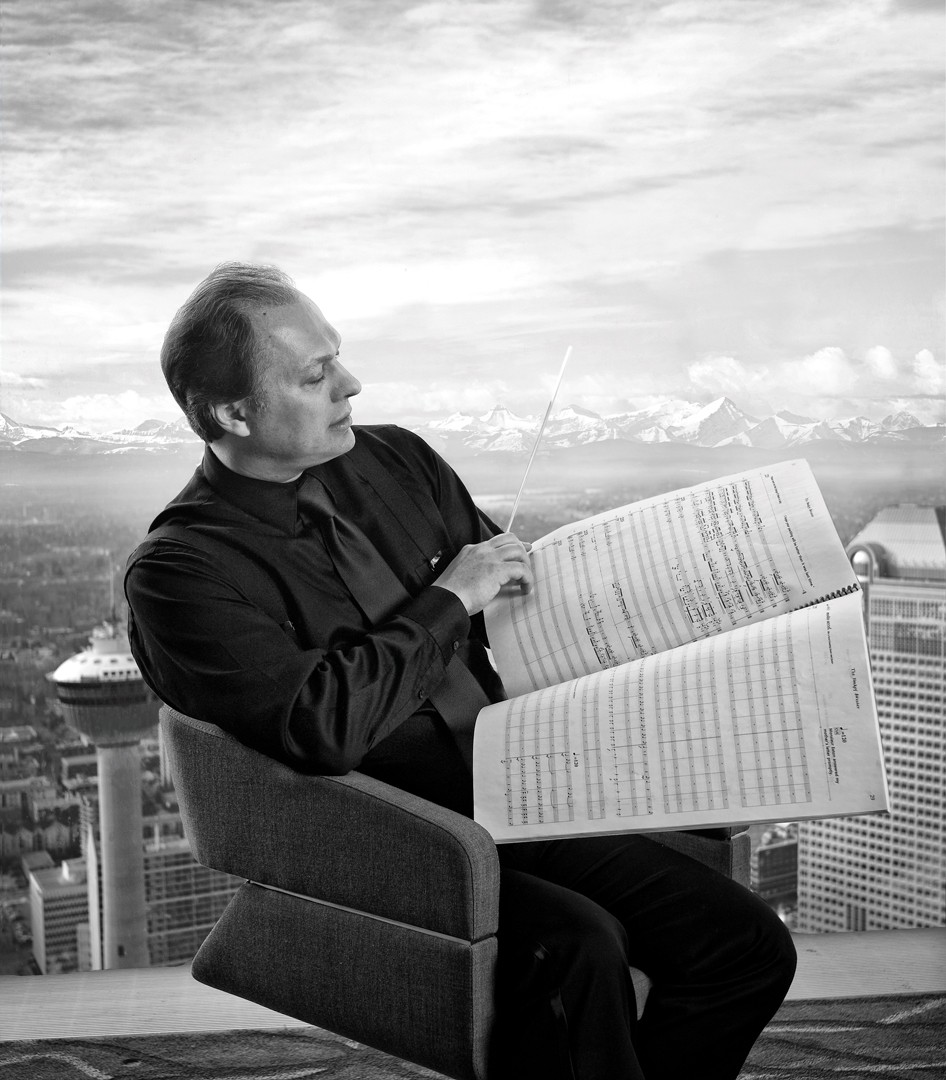 What are you excited about for the new season?
Right at the opening of the Season we are continuing with our full Mahler symphony cycle. 2015/2016 will be a very special Season because we are doing two of Mahler's symphonies—Mahler Seven opens the season and Mahler 8 will close it.
These performances are remarkable. Mahler Seven is being performed in Alberta for the first time, and Mahler Eight hasn't been performed since the opening of Jack Singer Concert Hall nearly 30 years ago. The symphonies are grand. They explore the musicians of the orchestra individually and collectively to their utmost possibilities: technical possibilities, endurance, and everything. Musicians love to perform Mahler, conductors love to conduct Mahler, and our audiences really get the thrill of the grand symphonies. Mahler's symphonies would be comparable to a major motion picture like Ben Hur, The Ten Commandments or other epic gladiator movies. The music involves lots of people and big stories with love, tragedy, and triumph, so this is what a Mahler symphony is about.
2015/2016 marks the Calgary Philharmonic Orchestra's 60th anniversary. What does that mean for you?
The orchestra is better than it ever has been before. We keep attracting really wonderful talent from around the world. I'm very proud that we have hired really high calibre musicians and the orchestra has a unity of sound which is becoming better and better. It's a versatile orchestra that plays all kinds of repertoire from the Baroque period to modern contemporary music and we do it well. Even in our diversified programs that are non-classical, the orchestra plays it with passion. We celebrate the tradition and legacy of the orchestra but we also celebrate the future of the orchestra, which is a very promising and great one.
We will be saying goodbye to CEO Ann Lewis Luppino at the end of the 2014/2015 Season. What is her legacy for the Calgary Philharmonic Orchestra?
It's been truly a wonderful period to have Ann lead this institution. She has been recognized as a top leader, even being counted as the 100 most powerful women in Canada, which I'm so happy about. We recognize her legacy of strong leadership, of awareness, of the importance of the orchestra in our community. As I always said, and Ann took it very seriously, "A city can't be a great city without an orchestra." She has really been an advocate for that idea. The CPO team created unity and allowed us to really shine in Calgary as the most important arts institution.
I'm very grateful for all the time and the privilege that I had working with Ann in the time she served as CEO.