The Calgary Philharmonic Orchestra welcomes eight new musicians for the 2018/2019 Season. Over the next few weeks, we'll introduce them to you with our "Meet the Musician" blog series. Follow along to get to know the CPO!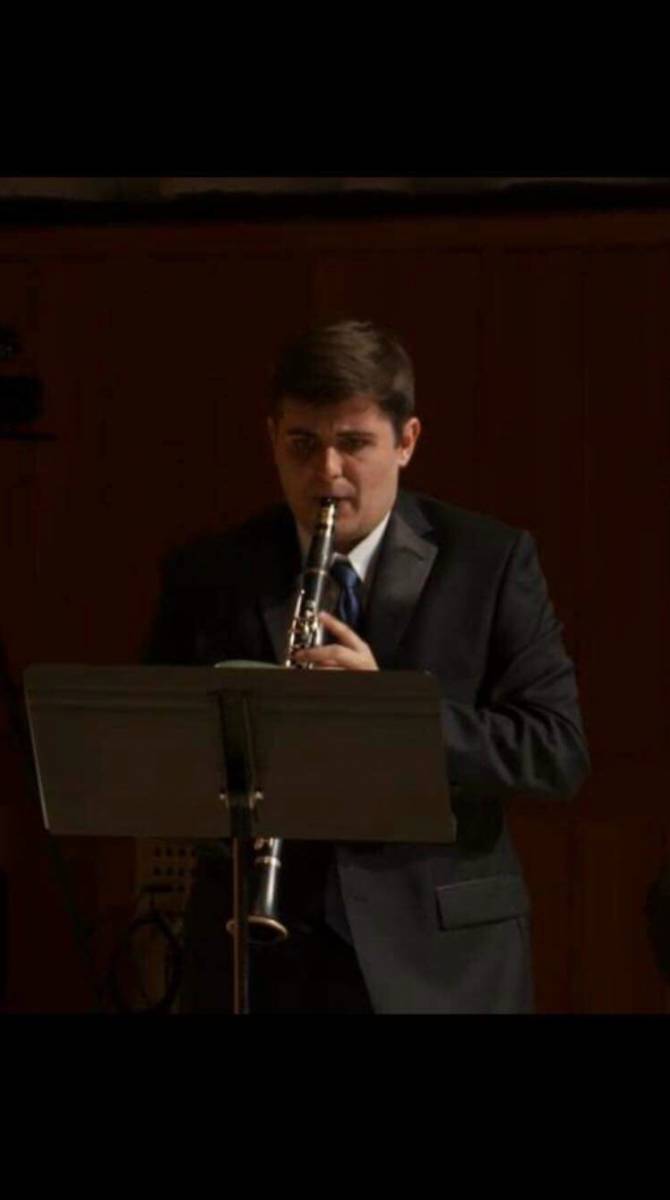 Slavko Popovic, the new Principal Clarinet of the Calgary Philharmonic Orchestra (CPO), never had a love at first sight moment with the clarinet.
"To be honest, I did not like the clarinet at all when I first heard it in my elementary school band. I was actually more attracted to the piccolo," Popovic admits. "But one Christmas, my parents got me a clarinet. I was very disappointed at first, but once I started playing it a bit more and listening to recordings, I grew to like it a lot!"
Popovic can pinpoint exactly when he realized that playing in an orchestra was the career for him.
"When I was nine or 10 years old, there was a Mozart Birthday Party concert the symphony gave, and one of the pieces on that program was the Gran Partita wind serenade by Mozart, and I thought, 'Wow, I think I'd like to play that,'" he says. "I really liked the whole orchestra concert vibe, and I  wanted to be part of the larger group, instead of just playing by myself in my living room."
Popovic, who grew up in Canada but received his bachelor's degree at the Curtis Institute of Music in Philadelphia, spent the past year freelancing and taking as many auditions as possible—Calgary was his 17th—before winning the CPO's Principal Clarinet position shortly before his 23rd birthday in June.
"The practice regime is the same for each audition, but with this one, on the day of the audition, I decided to take a different approach," Popovic explains. "Basically, going into the audition and not having any expectations, good or bad, just trying to play my best without putting any additional pressure on myself. So, I tried to be as relaxed as possible in a very not-relaxed atmosphere."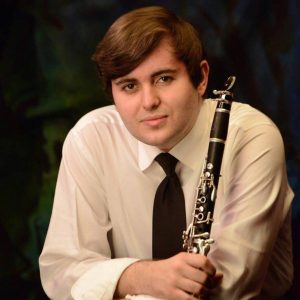 This change in mindset made a difference. Popovic was hired on the spot, which is highly unusual for principal players. More commonly, candidates for title positions such as Principal Clarinet will undergo a trial week with the Orchestra before being officially offered the position.
"Winning a principal job was my goal for a long time, what attracted me the most was just the solo work that you have to play—that just appealed to me, and that's a personal challenge trying to sound as best as I possibly can," says Popovic. "And you can cultivate your own personality playing that position."
Rather coincidentally, Popovic learned he had won the audition on the very same evening that international clarinet soloist Sharon Kam was in Calgary to perform in last Season's Take Flight: The Firebird and Cantus Arcticus concerts.
"I actually got to meet her briefly, right after my audition ended!"
Popovic is filling the shoes of former Principal Clarinet Steve Amsel, who retired last Season after 43 years with the CPO.
"What really attracts me to this orchestra is that it's not just playing orchestral music, there's also opera and ballet," says Popovic. "Pretty much every week I'm looking forward to!"
Written by guest contributor Jill Girgulis
Jill Girgulis is a student at the University of Calgary and a regular contributor for thegauntlet.ca as well as buzzfeed.com. When she's not busy studying for her Doctor of Veterinary Medicine degree, she can most often be found in one of the first three rows of the Jack Singer Concert Hall.