The Calgary Philharmonic Orchestra is welcoming ten new musicians this 2018/2019 Season. We'll be introducing them to you with our "Meet the Musician" blog series. Follow along to get to know your CPO!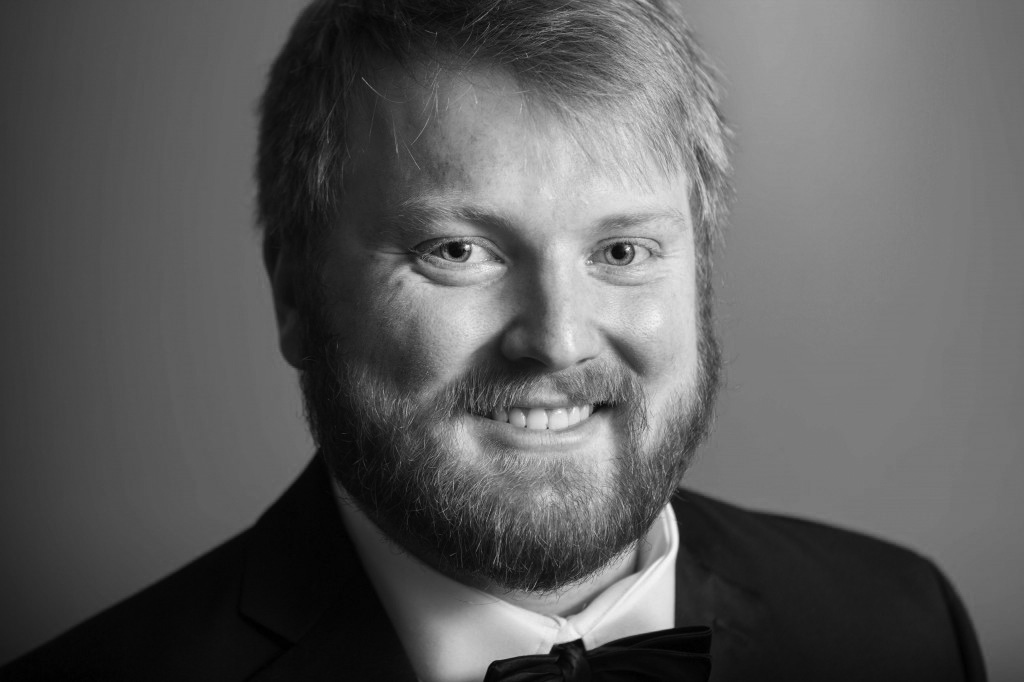 Kyle Sanborn, the Calgary Philharmonic Orchestra's (CPO) new Assistant Principal Bass, may have started playing the double bass at age 12, but becoming a professional musician wasn't on his mind. "A lot of people thought I was going to be an athlete for a bit, so I didn't practice much in high school," he says. "I'm around six feet tall, but I was around six feet tall then, as well, so I grew really young. They were just like, 'You should play the bass.' And I was like, 'Sounds good.' And that just kind of snowballed from there!"
It wasn't until Sanborn was in his undergraduate degree at the University of Oregon that he developed a serious interest in pursuing an orchestral career. "I think the real kicker came after my junior year in Oregon. I went to the Brevard Music Center summer festival in North Carolina, and that was the first time I'd really gotten to play with professional musicians," he says. "I was just like, 'Whoa, so this is actually a thing that can sound really good.'"
Sanborn was also motivated by the fact that, for the first time, he felt he was one of the worst bass players there. "That really kind of lit a fire," he says. "By the end of the festival, I felt comfortable that I was one of the better players in the group. …That was kind of a wake-up call and kicked me into gear and made me want to play bass."
Following his bachelor's degree, Sanborn completed his graduate studies at the Indiana University Jacobs School of Music. He then began a fellowship at the New World Symphony, a training orchestra in Miami, Florida, and shortly after that he auditioned for the CPO. As part of his audition, Sanborn had to complete a trial period with the Orchestra, which took place during a set of concerts in early March of 2018. "They just called me out for a week. For the violin concerto, they had me sit principal, because I've got to take those duties from time to time, and then, I sat assistant in the symphony."
Later that month, he received the good news that the CPO wanted to hire him. Coincidentally, Sanborn and his new stand partner, Principal Bass Sam Loeck, actually went to Indiana University together.
"Sam uses a very specific playing style that is really awesome and works really well for leadership positions, and then my thing is I'm pretty adaptable, so I think that'll work pretty well," Sanborn says. "I love sitting second chair…that's probably my favourite spot to sit in the bass section."
Before Sanborn, the CPO's Assistant Principal Bass was Sheila Garrett, who retired in 2017 after 40 years but still substitutes with the Orchestra. Garrett is married to the CPO's former Principal Bass, Charles Garrett, but Sanborn is fairly sure that same situation won't repeat itself in the current bass section. "I don't think Sam and I are going to have the same relationship that the previous first stand partners had," he jokes. "There's so much I have to live up to, but I don't know if we'll get that far."
Written by guest contributor Jill Girgulis
Jill Girgulis is a student at the University of Calgary and a regular contributor for thegauntlet.ca as well as buzzfeed.com. When she's not busy studying for her Doctor of Veterinary Medicine degree, she can most often be found in one of the first three rows of the Jack Singer Concert Hall.