The Calgary Philharmonic Orchestra is welcoming eight new musicians this 2018/2019 Season. We'll be introducing them to you with our "Meet the Musician" blog series. Follow along to get to know your CPO!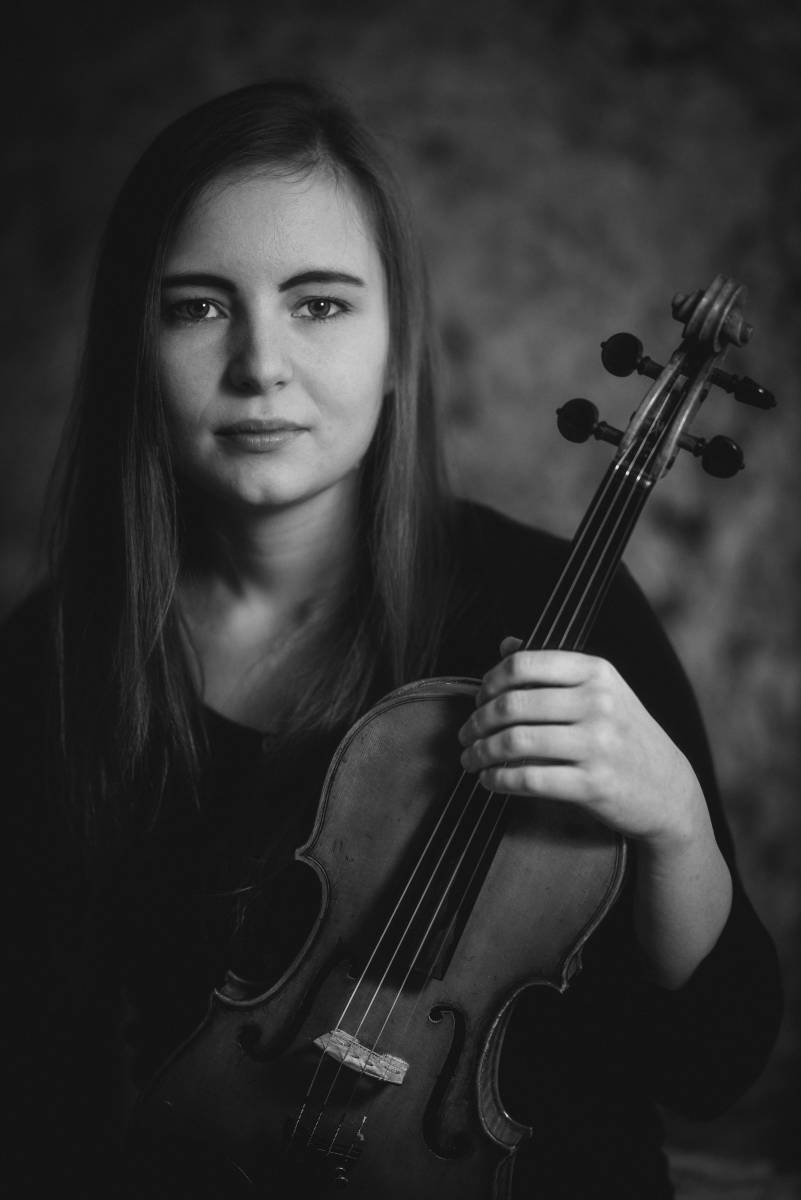 For three-year-old Erin Burkholder, playing the violin was just a normal part of growing up. "My grandmother and mother both are violin teachers, actually…. I kind of just thought it was something that everyone did when they got old enough, so I was very eager to start as soon as possible!"
After beginning her violin lessons with her family, Burkholder, who was raised in the small town of New Denver, British Columbia, eventually had to look to the next province in order to further her musical training. "For most of my high school years, I ended up coming to Calgary for lessons," she explains. "I'd do that maybe once a month or a little less than that."
She would spend those weekends receiving lessons from Jeffrey Plotnick, the former Principal of the CPO's second violins section, and then take the bus back to her hometown. But the search for additional musical instruction didn't stop there. "In my last year of high school, I moved to Montreal, alone, and I finished all my courses online," Burkholder says. "I studied with Denise Lupien, who ended up becoming my college teacher, and I studied at McGill for my undergrad."
Burkholder is one of four new violinists who joined the Calgary Philharmonic Orchestra (CPO) this Season, after winning a position in May. The audition, which was only Burkholder's third for a professional orchestra, happened to fall right at the end of her final semester of graduate school at the New England Conservatory of Music. "It was a little weird, actually, the timing of it," she says. "Going into it, I didn't feel like it was going to be successful at all…. I was just going to go and do it for the experience."
Following the successful audition, Burkholder was appointed to the CPO's second violins section, which often serves a separate function in the orchestra than the first violins. "They're quite different, but I enjoy playing in the seconds," says Burkholder. "You can get to know the inside of the piece a little more… instead of what everyone hears, which is the melody, which the first violins usually have. You get to strip away some of the outside layers and get to know the middle."
Burkholder, who didn't receive much orchestral exposure in her small hometown, is excited about getting to play some of the pillars of the symphonic repertoire during in her first season with the CPO. "There's a lot I haven't played — I think most of it, or a good amount of it, at least," she says. "It's just something to look forward to, from my perspective."
Overall, Burkholder is glad to have won the position here in Calgary. "It's near my family, and I know people here, and it's in my home country. It's a perfect kind of job for me. I'm very happy."
Written by guest contributor Jill Girgulis
Jill Girgulis is a student at the University of Calgary and a regular contributor for thegauntlet.ca as well as buzzfeed.com. When she's not busy studying for her Doctor of Veterinary Medicine degree, she can most often be found in one of the first three rows of the Jack Singer Concert Hall.