The Calgary Philharmonic Orchestra is welcoming ten new musicians this 2018/2019 Season. We'll be introducing them to you with our "Meet the Musician" blog series. Follow along to get to know your CPO!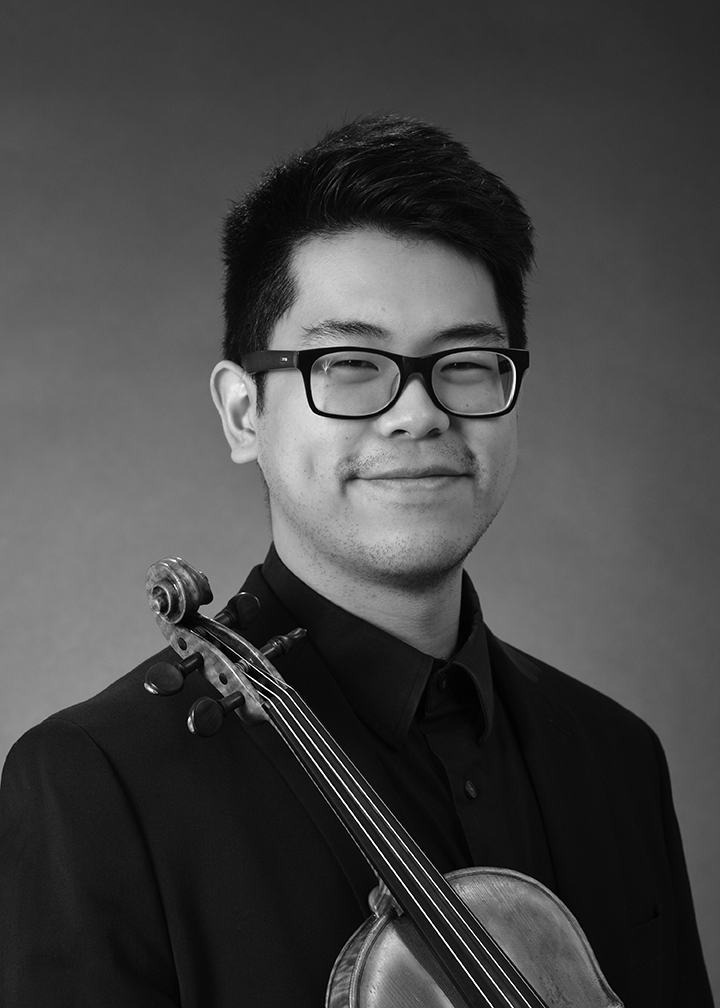 Like many musicians, Edmund Chung first picked up his instrument as a young child. "I started when I was four-and-a-half," says Chung, who is one of three new members of the Calgary Philharmonic Orchestra's (CPO) first violins section. "My mom brought me to this school concert and I saw someone play the violin and that's how I started — pretty typical."
While his introduction to violin may have been typical, Chung later took a detour and studied science at the University of British Columbia (UBC). "I ended up going into science for four years, which I didn't actually complete," he says. "I switched into music — it only took me three years to do my undergrad in music because I had so many classes from science that they could use as elective credits." During his third year, Chung subbed with the Vancouver Symphony for the first time and started seriously contemplating a career in the orchestra.  "I really didn't fall in love with orchestral music until later in my life," he says.
Chung continued on at UBC to complete his master's degree in music, then spent a year in Bergen, Norway, before winning his CPO audition in May of 2018. "The concertmaster of the Bergen Philharmonic taught my previous teacher, so he's like my 'grandteacher,'" Chung says. "So I went there and I studied orchestral excerpts for a year, and I played as a substitute in the Bergen Phil. It was awesome… but I'm excited to come to Calgary!"
As a musician, Chung is familiar with the trials and tribulations of the industry and considers himself fortunate to have secured a tenure-track position. "I have to say, I think I'm pretty lucky," he says. "I don't usually get too nervous for performances or auditions, so for me the challenge was to stay focused throughout the long days, the long audition days. That's the toughest part."
Back when Chung auditioned in Calgary, the CPO was looking to fill three violin vacancies — at the end of the day, it offered positions to three successful candidates, including Chung. "I was expecting the worst, because with orchestras that have multiple openings, they usually just hire one or two, or even no one," he explains. "But, you know, hey — three hires, that's fine with me!"
Written by guest contributor Jill Girgulis
Jill Girgulis is a student at the University of Calgary and a regular contributor for thegauntlet.ca as well as buzzfeed.com. When she's not busy studying for her Doctor of Veterinary Medicine degree, she can most often be found in one of the first three rows of the Jack Singer Concert Hall.