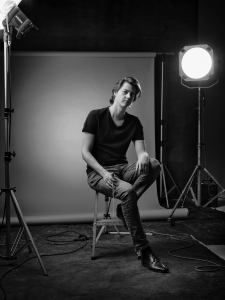 On 28 and 29 February, the Calgary Philharmonic Orchestra showcases composers who occupied the same period in music history. Karl Hirzer, Associate Conductor of the Calgary Philharmonic, will be leading these performances and had a hand in selecting the music. "It's a programme that features works by three different composers who really shaped 20th century music — they were all born around the same time," says Hirzer, referring to Ravel, Bartók, and Stravinsky, born in 1875, 1881, and 1882, respectively.
"This period of music is particularly fascinating, because it was a bit of a mad scramble for everybody to find a way to respond to the music of Wagner, and the age of Romanticism in art." Hirzer explains how at the end of the 19th century, "music was getting bigger and grander, more extroverted, with longer pieces, and bigger orchestras."
The three composers being presented this week approached their craft in unique ways and tried to find their own avenues of what direction music should take, Hirzer says. "So you have composers all writing music within a period of about 10 years, and just writing completely different styles."
This week, audiences will hear Ravel's Une barque sur l'ocean, Bartók's Viola Concerto, and Stravinsky's Petrushka (1947 edition). "It's a nice selection of pieces that will introduce the listener to 20th century music, but in a very engaging way," says Hirzer. "I think all the pieces on the programme are very accessible and really showcase what an orchestra can do."
The viola concerto will be performed by the Calgary Phil's own Principal Viola, Laurent Grillet-Kim. Hirzer says Laurent is a great player and this is a chance for people to hear him featured in a solo role. "This concerto was the last piece that Bartok composed in his life, and he actually left parts of it unfinished — specifically the orchestration, so there are few different editions. We're playing one that was actually partially completed by his son," he adds.
For Hirzer, this week is a special occasion when he gets to deviate from his usual Associate Conductor responsibilities of conducting education concerts and pops shows. "My colleagues have every year now given me the chance to conduct one large classical programme," he says. "It's a huge opportunity for me, because it's nice to do a programme with a full rehearsal schedule, and one that has a larger orchestra."
This week's composers all share skillful orchestration abilities, which Hirzer believes is essential for the larger-scale pieces. "The art of orchestration is a great necessity if you're writing symphonic music, and it's really interesting to see how different composers approached this in different ways," he says. "Ravel was a master orchestrator, meaning he was really good at organizing which instruments in the orchestra would play what musical material. And Stravinsky would compose the music sitting at the piano — really figure out all of the harmonies, the cords, the melodies, the rhythmic structure of the music, and then only after he composed it would he sit down with a full score and imagine the roles of all the instruments."
The main difference between the two concerts this week, Rush Hour: Off the Beaten Path on Friday, and Bartók + Stravinsky on Saturday, is that the Rush Hour starts earlier, is shorter, and people can follow @CPOrush on Twitter for commentary about the music, while Saturday's Discovery concert has the addition of the Ravel piece. "The Friday night concert is just one fell swoop, one hour of music, with both the Bartók concerto and Stravinsky's Petrushka," Hirzer explains. "And then the Saturday night has the Ravel piece acting as a bit of an overture, followed by the concerto, and then Petrushka in the second half."
Hirzer says you don't have to choose one —the music is worth hearing multiple times. "They're both going to be great concerts," he says. "I had a teacher once who told me, 'the greatest mistake you can ever make in exploring music is only listening to something once' — although I don't know if he was using it as a promotional attempt!"
Written by guest contributor Jill Girgulis
Jill Girgulis is a student at the University of Calgary and a regular contributor for thegauntlet.ca as well as buzzfeed.com. When she's not busy studying for her Doctor of Veterinary Medicine degree, she can most often be found in one of the first three rows of the Jack Singer Concert Hall.