Black Lives Matter Mural Project
Pink Flamingo and Calgary Phil mix murals and music in unique anti-racism collaboration
On 2 June 2021, Pink Flamingo announced a request for proposals and qualifications for a Black Lives Matter mural series to be completed in Calgary this summer. This first-of-its-kind project demonstrates the City of Calgary's commitment to anti-racism and public art. It will employ and represent BIPOC (Black, Indigenous, People of Colour) Calgarians in a way that has never been done before. It is led by the populations it aims to represent.
The Calgary Phil is thrilled to build on our partnership with Pink Flamingo as part of this project, which is supported by Calgary Arts Development, the City of Calgary, artist Katie Green, and the Beltline Urban Murals Project. Four BIPOC artists will create four murals in response to I Rise, a new work composed by Laura Hawley and based on the poem by L.R.Knost, commissioned by the Calgary Phil, and performed by our Chorus. The result will be a series of videos by THOTNATION documenting the creation of each mural and set to this new choral work, as well as four new public works of art representing our city's anti-racism journey.
This project begins to bridge the gap between two artistic cultures that have historically been separated. By inviting the mural artists to honestly respond to the Calgary Phil's commission, we can reflect on where we are at on the journey. This collaboration shows us a genuine representation of what is possible when these two artistic practices are allowed to collide.
The Calgary Philharmonic Orchestra acknowledges the history of racism in our industry that has been damaging to the BIPOC community. We take responsibility for decisions we've made as an organization that have contributed to this discrimination.
We know we have a long way to go to address these problems. Our partnership with Pink Flamingo, and our participation in this Black Lives Matter mural project celebrating BIPOC artists, is one step forward on this journey. We are committed to making amends and working hard to be part of the solution.
"As one of the largest arts organizations in the province, it's important for the Calgary Phil to truly represent the diverse makeup of the city we call home," says Paul Dornian, President and CEO of the Calgary Phil. "We want everyone to feel welcome on our stage and in our concert hall."
What we're doing:
Our organization has set aside time, energy, and finances to invest in our growth as a whole. Our staff (musicians and administration) and volunteer chorus have participated in antiracism training, including programs facilitated by Pink Flamingo, to ensure we understand our biases and stay accountable to our commitment to build a more inclusive organization.
We have formed a joint committee to create safe spaces for tough conversations and, perhaps more importantly, to examine our recruitment practices to ensure Black, Indigenous and People of Colour have equal opportunities at the Calgary Philharmonic.
We continue to form partnerships with community organizations (Pink Flamingo, Inside Out Theatre, Pride Calgary, among others) and support initiatives that improve accessibility to our concerts and ensure all community members feel welcome.
Our organization follows the framework for self-assessment outlined in Orchestra Canada's 'A Perfect Fifth of Diversity' initiative, which includes tools for improving inclusion, diversity, equity, and accessibility.
Background:
During the pandemic, the Calgary Phil commissioned a new work for the Chorus written by Edmonton composer Laura Hawley and was looking for a unique way to bring the piece to life on video. One of the suggestions was to have an artist create a mural in response to the music. At the same time, Pink Flamingo was working on a plan to create four new murals by BIPOC artists at different locations in the city. The two organizations started a conversation and developed a plan combining music and murals. The collaboration has the support of the City of Calgary, Calgary Arts Development, artist Katie Green, and the Beltline Urban Murals Project.
Timeline:
Pink Flamingo announces the requests for proposals and qualifications on 2 June 2021 seeking four artists representing four communities: Aging Black Community, Black Youth, Urban Indigenous, and QTBIPOC. Each artist will create a mural for display. Read the RFP and RFQ details on their website.
Calgary Phil records I Rise by composer Laura Hawley in late June with the Calgary Philharmonic Chorus. The work will be recorded outdoors in the Seton YMCA parking lot, with individual chorus members singing from their cars (car choir) while being recorded using high-quality audio equipment.
The four selected mural artists and locations will be announced. The artists will create murals responding to the music over the summer, and the process will be documented on film by local production company THOTNATION.
After the murals are completed, the final stage will be the release of the videos in Fall 2021 featuring the creation of each mural set to the Choral work. The videos will be released to the public through the Calgary Phil website.
About Pink Flamingo:
Pink Flamingo is a Black-led advocacy organization that uplifts the QTBIPOC community in our city by creating events, workshops, education and safer spaces. In doing this, Pink Flamingo is proudly providing facilitation of an array of equitable opportunities for our community. Pink Flamingo partnership initiatives have created a vast network of artists and organizers of diverse experience, including an ambassador program that provides access to far-reaching corners of the LGBTQ2SIA+ community. Pink Flamingo has a continued commitment to changing systemic racism within the arts.
Music composed by: Laura Hawley
(for piano + string quartet + chorus)
Text: 'I Rise'
Notes on the Evolution of a Woman/Work-in-Progress
by L.R.Knost
I rise.
Again. And again.
Not as the morning bird
whose song springs
to sudden glorious life
at the dawning of the light,
but as the sun
who touches the horizon
with tender fingertips
before reaching open arms
across the sky
to embrace another day
to weather the storms
to stand tall and breathe fire
and then to descend into rest
until it's time to rise again.
And again
I rise.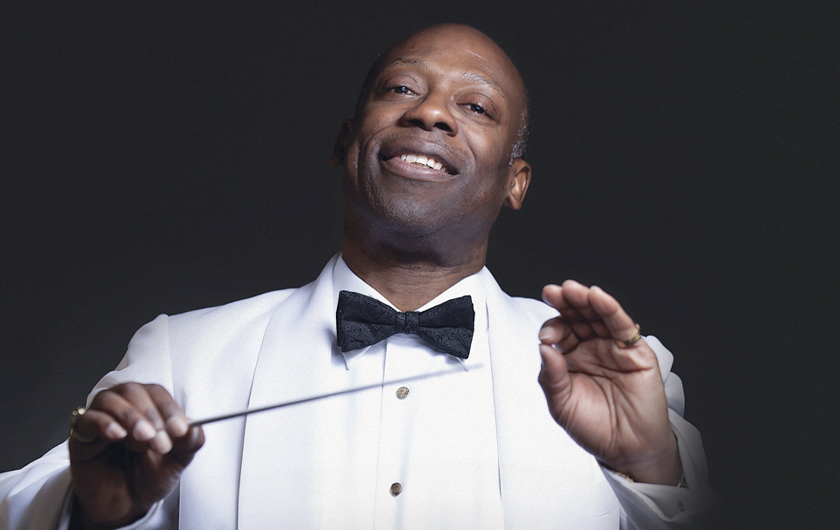 I Rise
In our 2022/2023 Season we celebrate the results with the debut of this new work in a performance led by conductor Leslie B. Dunner, accompanied by the mural artwork and also featuring music by Duke Ellington and Florence Price.
Photos from Pink Flamingo's 2020 Mural Project: The Guide & Protector by Jae Sterling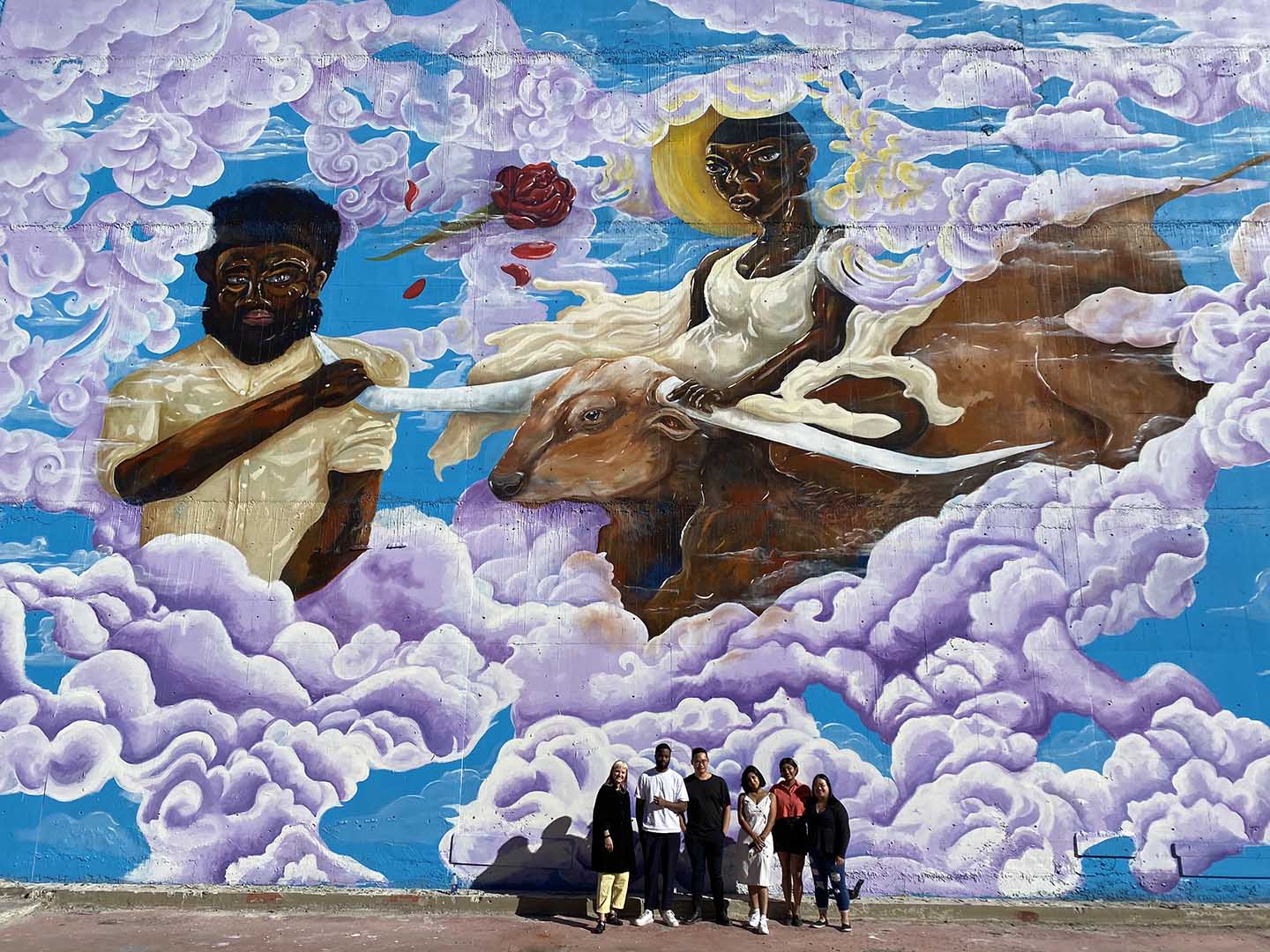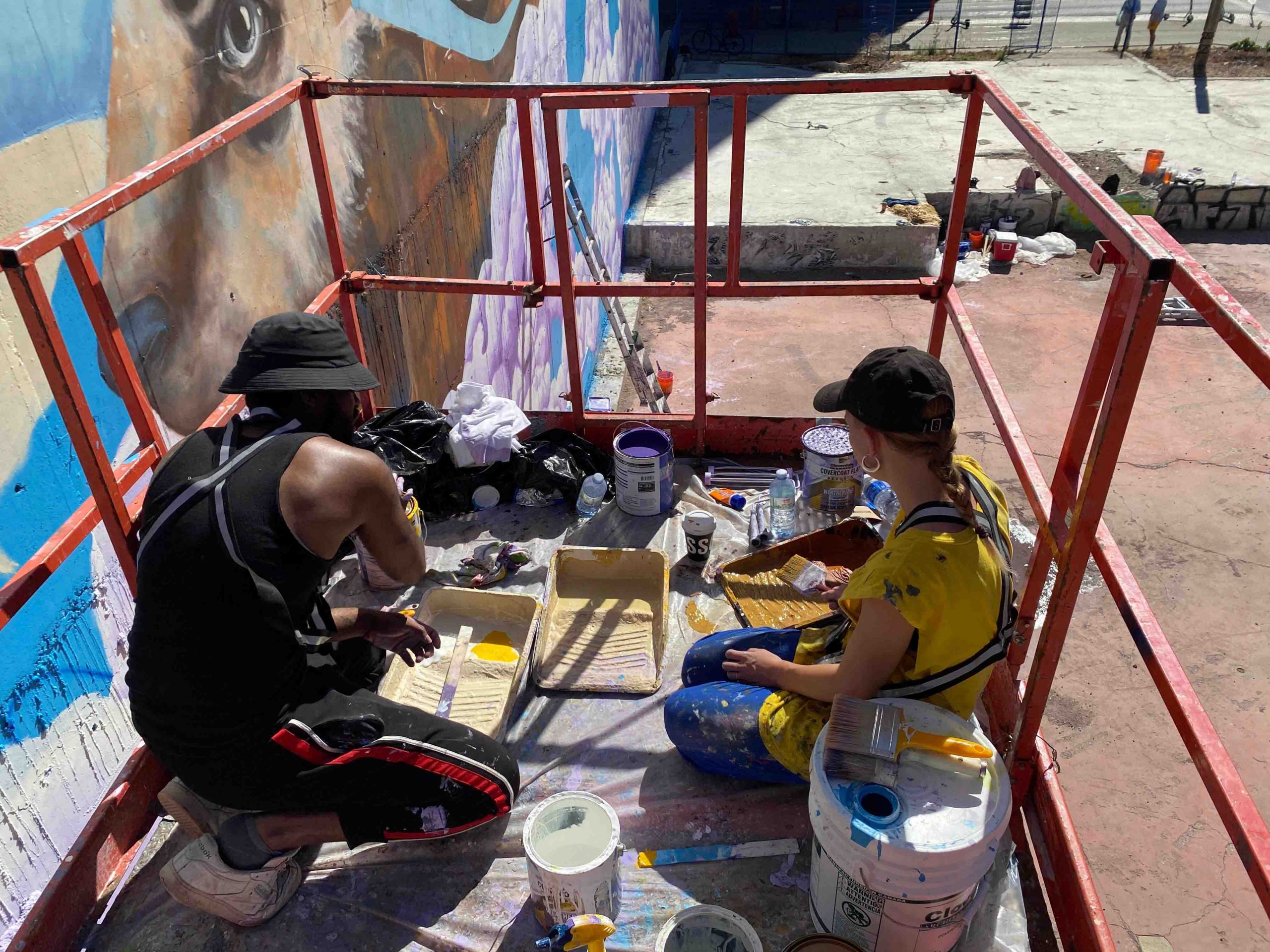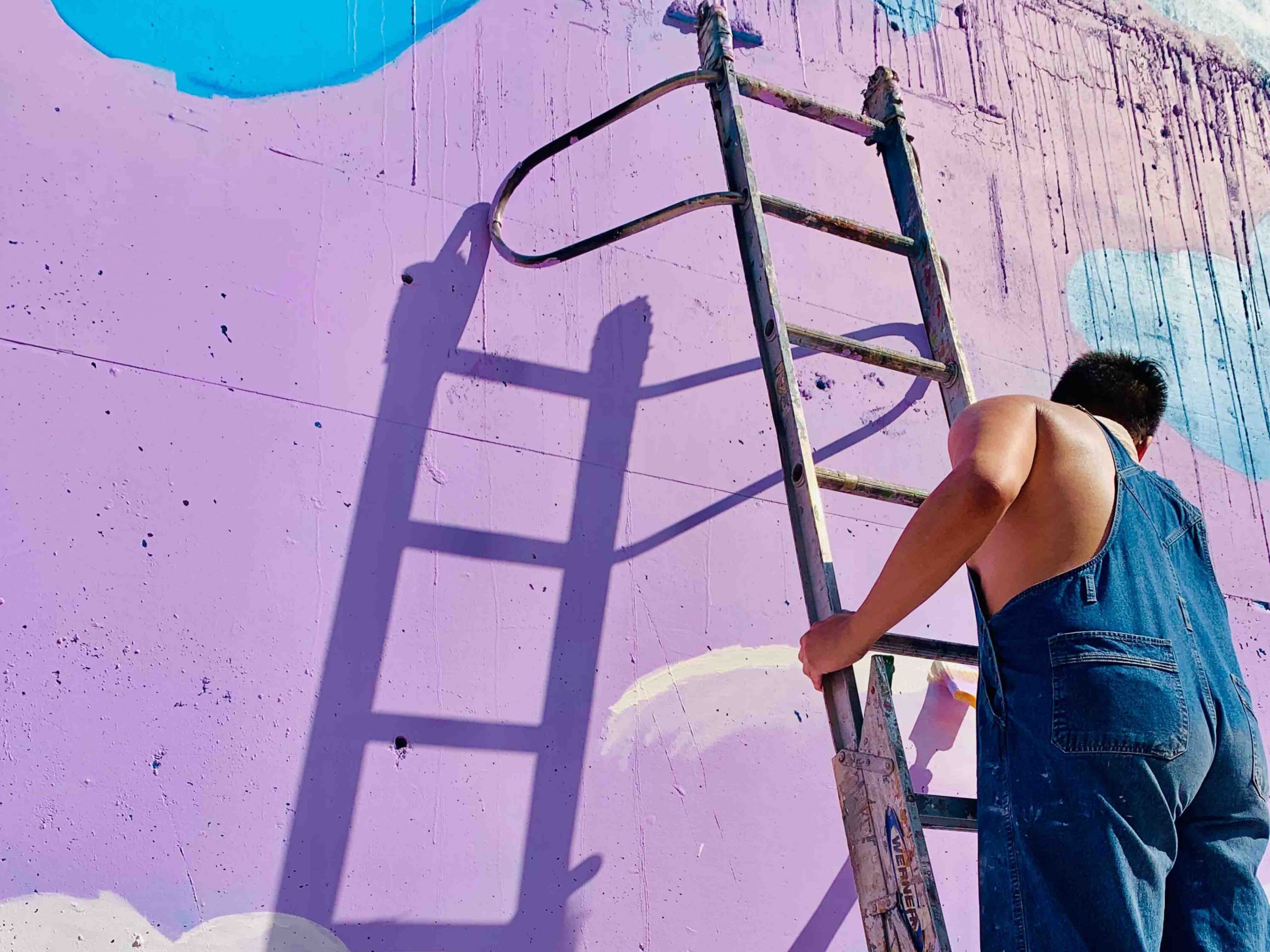 Land Acknowledgement
We acknowledge that we come together and create music on land known by the Blackfoot name Moh'kinsstis, which we also call Calgary. This land is on the traditional territories of the Blackfoot Confederacy (Siksika, Piikani, and Kanai First Nations), the Îyâxe Nakoda (Chiniki, Bearspaw, and Wesley First Nations), and the Tsuut'ina First Nations, as well as the Métis Nation of Alberta, Region 3. We honour this land and all those who share it in a spirit of peace, friendship, and respect.