Black Lives Matter Mural Project
Pink Flamingo and Calgary Phil mix murals and music in unique anti-racism collaboration
In the summer of 2020, Black-led advocacy organization, Pink Flamingo, and the Calgary Phil were working separately on different projects. In the case of Pink Flamingo, their Black Lives Matter Murals Project was underway, with phase one showcasing a work by renowned Calgary artist Jae Sterling, titled The Guide and Protector. Despite violent racially motivated threats, Sterling's mural was completed in September 2020 and in June 2021, Pink Flamingo announced a request for proposals for phase two of their Black Lives Matter Mural Project. This first-of-its-kind project demonstrated the City of Calgary's commitment to anti-racism and public art. It employed and represented BIPOC (Black, Indigenous, People of Colour) Calgarians in a way that has never been done before, by the populations it aims to represent.
During this time, the Calgary Phil had approached Canadian composer Laura Hawley to commission her to write a collaborative piece for the Chorus. The Chorus members were given direct creative influence during the writing process, and the group selected LR Knost's poem I Rise as a piece of creative writing to work with.
In early 2021, Pink Flamingo and the Calgary Phil came together to explore the possibility of the two organizations working together. Since the Black Lives Matter murals were already in motion, the two organizations conceived the idea that the upcoming 2021 Black Lives Matter Mural Project would include an invitation to the artists involved to respond to LR Knost's poem in their murals.
The Calgary Phil is thrilled to have partnered with Pink Flamingo as part of this project, which is supported by Calgary Arts Development, the City of Calgary, artist Katie Green, and the Beltline Urban Murals Project. Six BIPOC artists will create four murals in response to I Rise, a new work composed by Laura Hawley and based on the poem by L.R Knost, commissioned by the Calgary Phil, and performed by our Chorus.
The results were shown at a concert on 1 October 2022 at the Jack Singer Concert Hall led by conductor Leslie B Dunner and featuring performances of music by Duke Ellington and Florence Price. The concert included the world premiere of Laura Hawley's I Rise, performed by the Calgary Philharmonic Orchestra and Chorus and accompanied by a video created by FOREIGNERZ documenting the creation of each mural and set to this new choral work. Local Hip-hop/R&B artists Uyemi and Sinzere joined the Calgary Phil for a performance of John Legend and Common's hit Glory from Selma. Pink Flamingo hosted a post-concert After Party, featuring artists Felicia Bonee, Vogue YYC, Woezo Africa, and Jнии.
This project began to bridge the gap between two artistic cultures that have historically been separated. By inviting the mural artists to respond to the Calgary Phil's commission, we can reflect on where we are at on the journey. This collaboration shows us a genuine representation of what is possible when these two artistic practices are invited to collide.
On the Blog:
Megan Beaudoin
In early 2021, the mural artists involved in Pink Flamingo's Black Lives Matter Mural Project were invited to respond to a new commission by Canadian composer Laura Hawley. Hear it come to life [...]
Megan Beaudoin
By Aurora Sol After two years of lockdowns and ongoing health restrictions that hit concert venues and performers the hardest of any sector in Canada, the return of [...]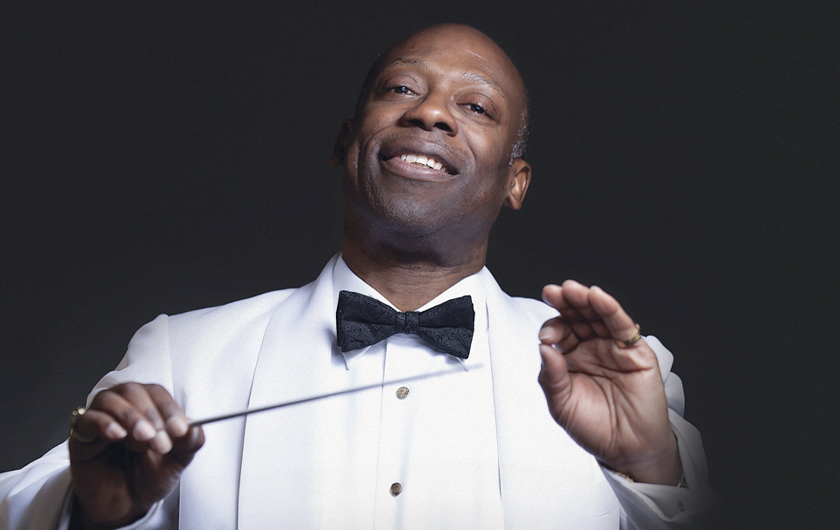 I Rise Concert
In October 2022 we celebrated the results with the debut of this new work in a performance led by conductor Leslie B. Dunner, accompanied by the mural artwork and also featuring music by Duke Ellington and Florence Price.
Photos from Pink Flamingo's 2020 Mural Project: The Guide & Protector by Jae Sterling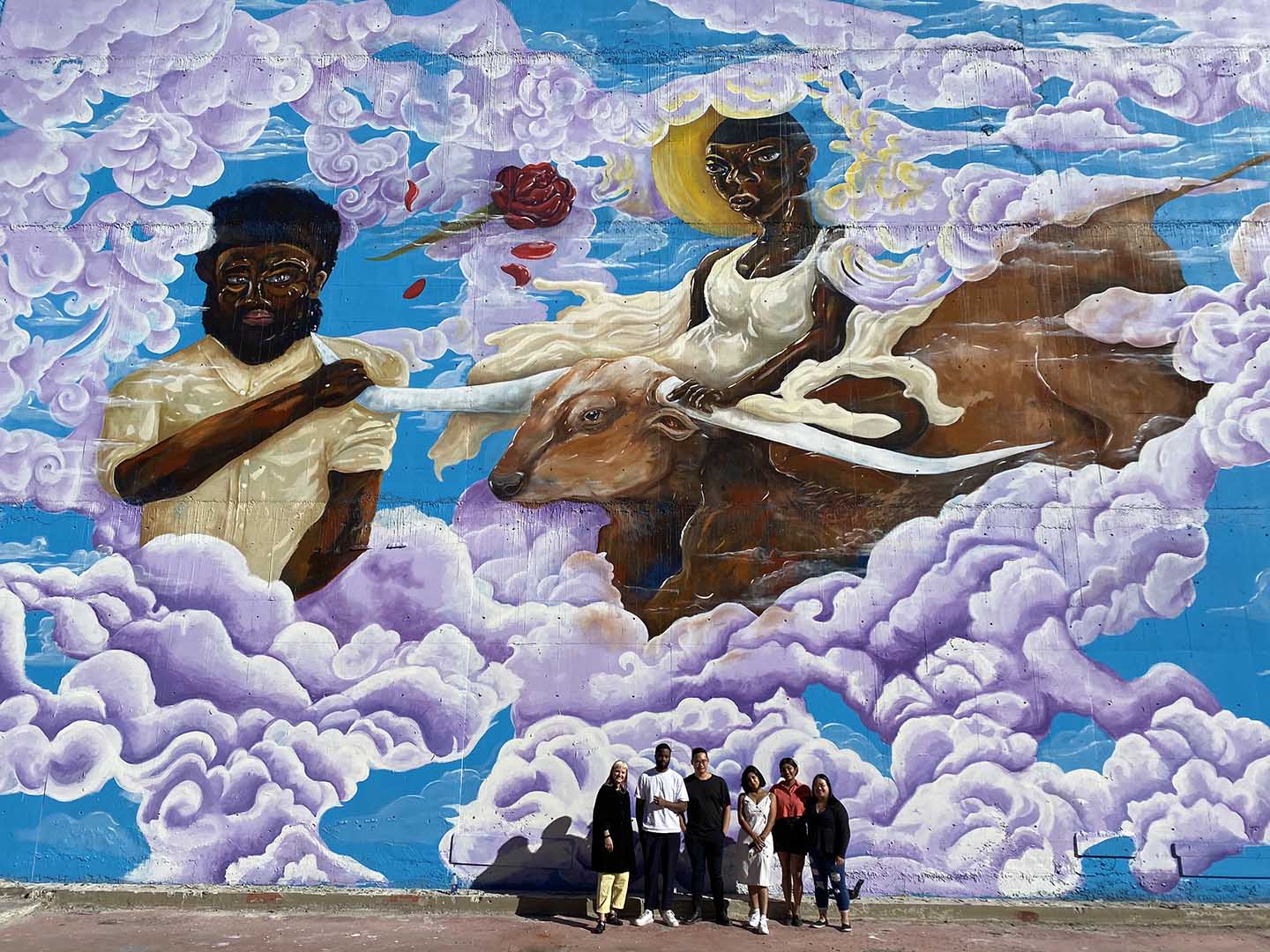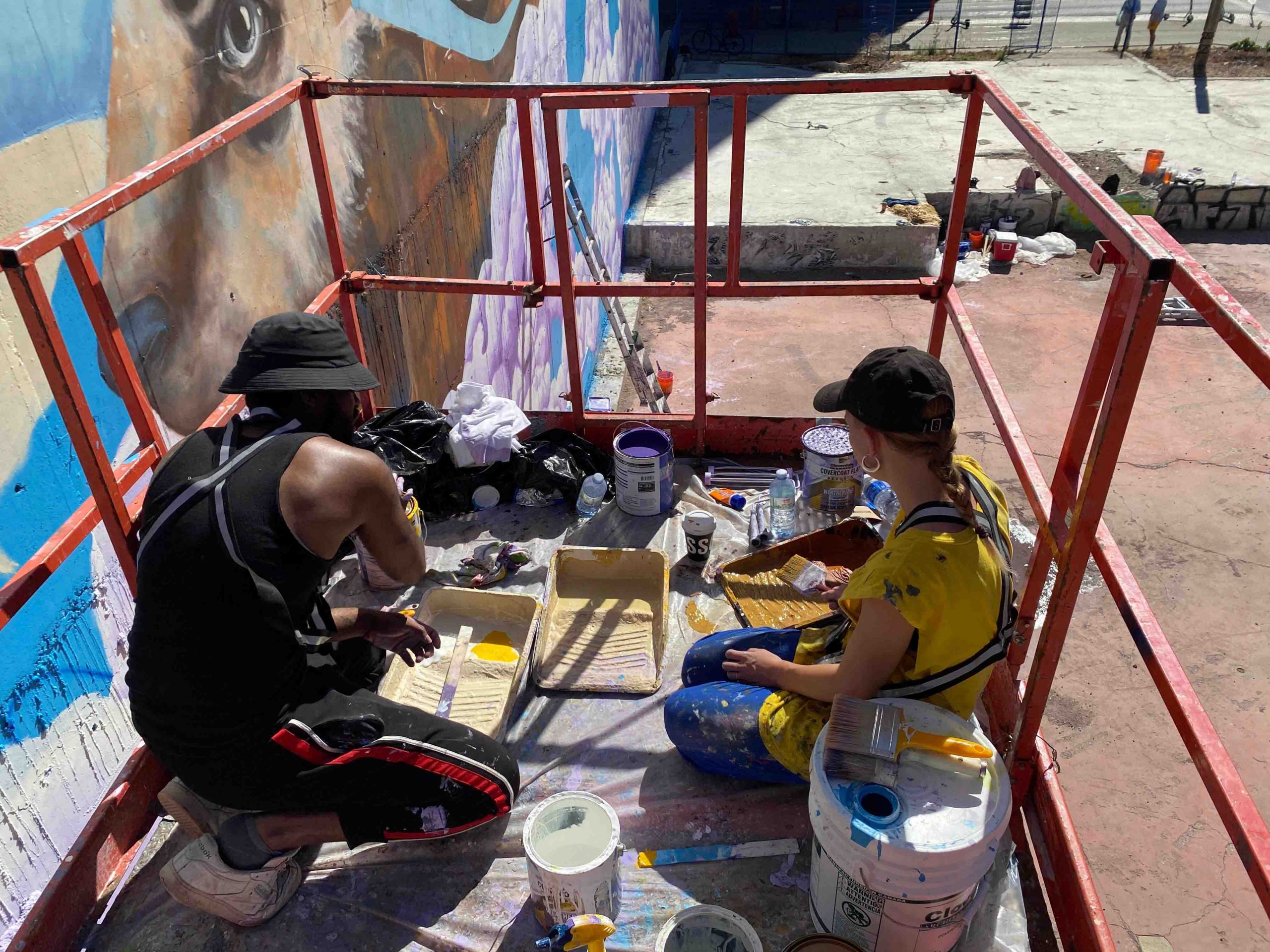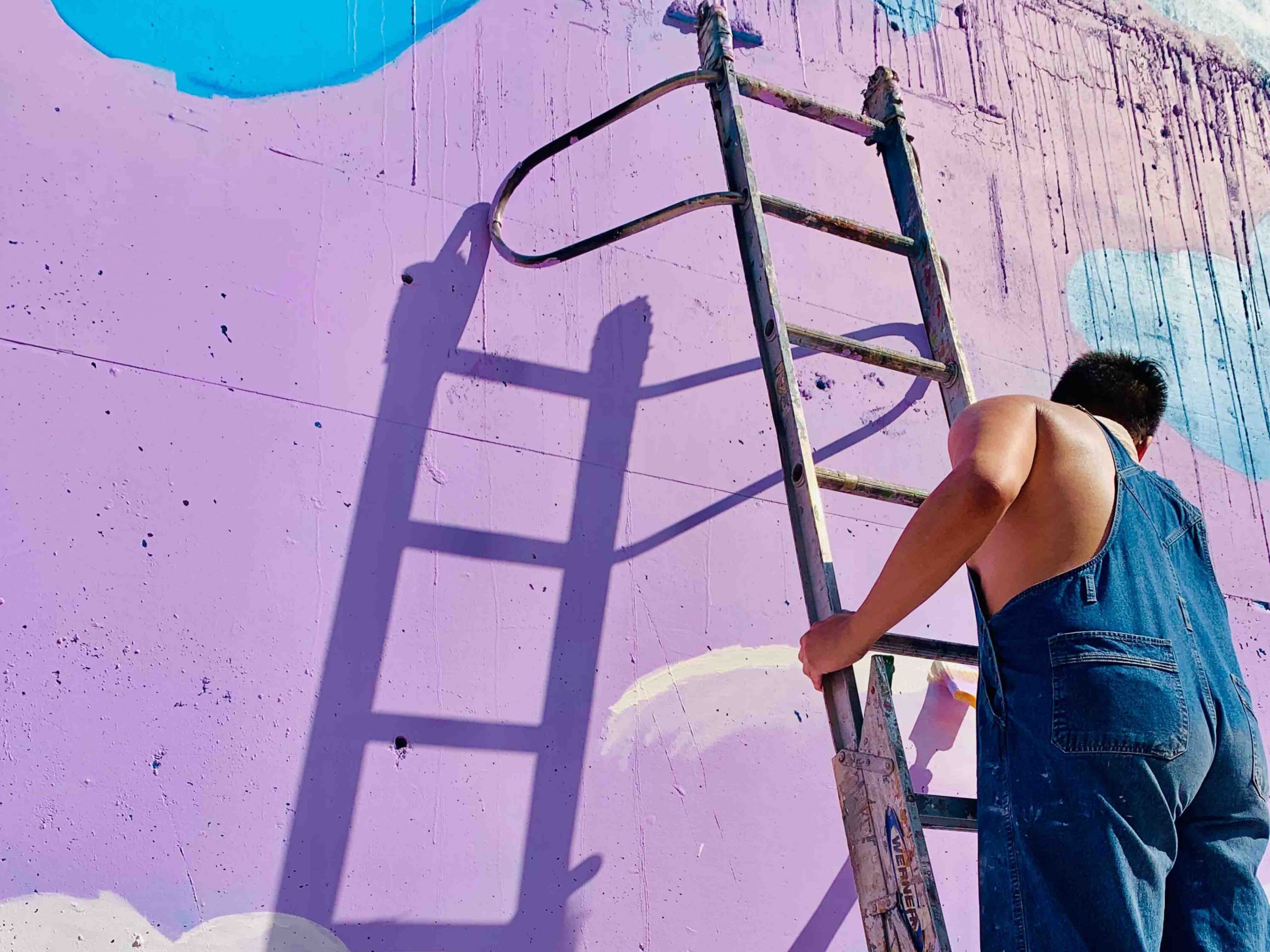 Land Acknowledgement
We acknowledge that we come together and create music on land known by the Blackfoot name Moh'kinsstis, which we also call Calgary. This land is on the traditional territories of the Blackfoot Confederacy (Siksika, Piikani, and Kanai First Nations), the Îyâxe Nakoda (Chiniki, Bearspaw, and Wesley First Nations), and the Tsuut'ina First Nations, as well as the Métis Nation of Alberta, Region 3. We honour this land and all those who share it in a spirit of peace, friendship, and respect.