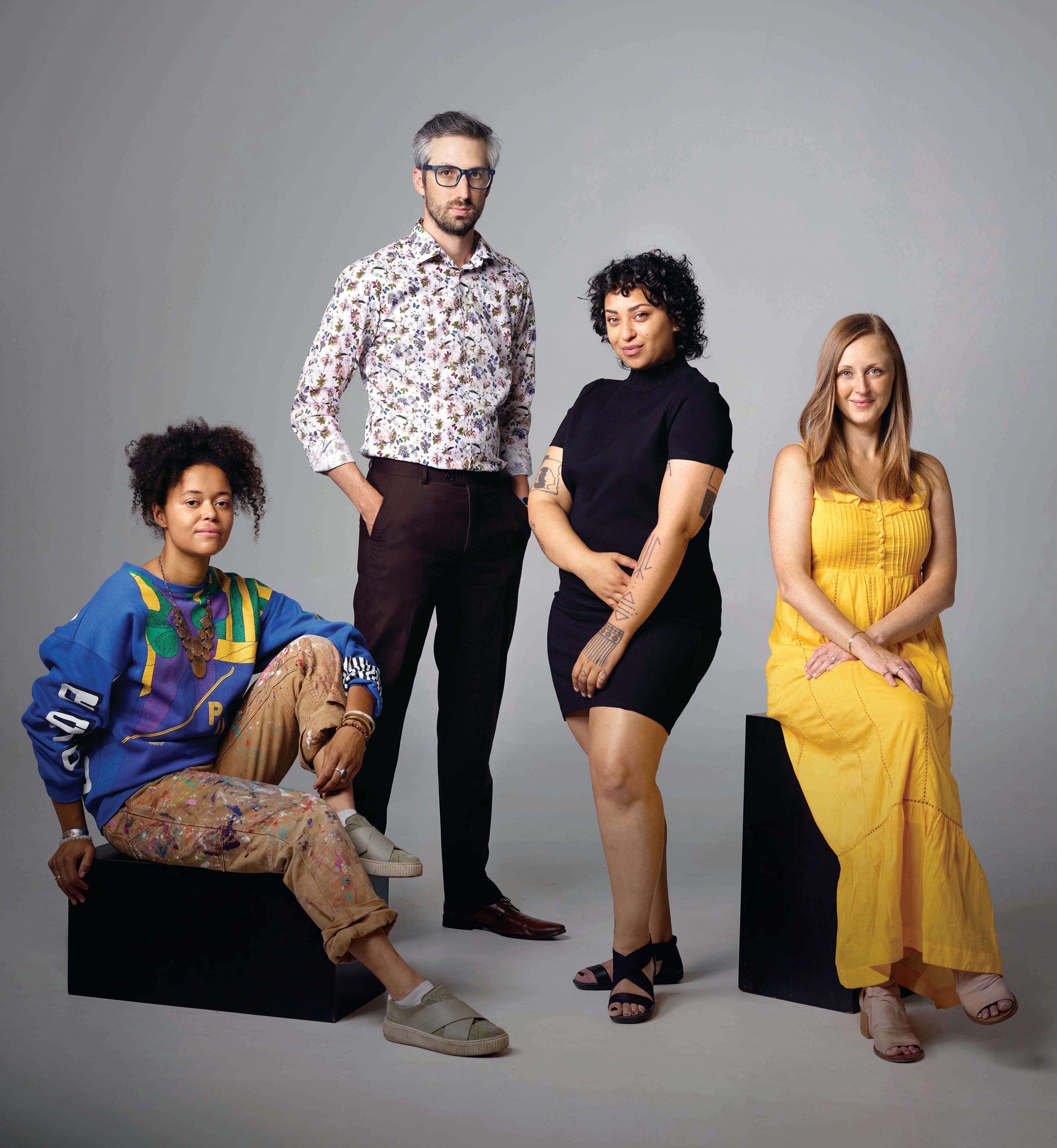 After two years of lockdowns and ongoing health restrictions that hit concert venues and performers the hardest of any sector in Canada, the return of in-person concert programming at the Calgary Philharmonic has been long awaited. Over the years, partnerships have been a focus of the Calgary Phil with projects like the recent Napi and the Rock — a free, online performance made in collaboration with Making Treaty 7, and a performance by drag performance artist Thorgy Thor in partnership with Calgary Pride. This season, the Calgary Phil is focused on deepening these sorts of collaborations — how can programming be continually beneficial to the greater good of Calgary and the many intersecting communities within it?
As part of its 2022/2023 Season, the Calgary Phil presents a very special concert produced in partnership with Black-led advocacy organization, Pink Flamingo, which originally started as a QTBIPOC (Queer, Trans, Black, Indigenous, People of Color) event organization in Calgary and has since branched into doing advocacy work meant to uplift QTBIPOC communities in cities across Canada.
Titled I Rise, this concert is the product of a collaboration aiming to represent both the struggle of Black artists in Calgary, as well as the beauty, strength, and resilience of the BIPOC community. Six mural artists who were involved in the 2021 Black Lives Matter Murals Project were invited to respond to a new commission by Canadian composer Laura Hawley, written for the Calgary Philharmonic Chorus, and based on L.R. Knost's poem, I Rise.
I rise.
Again. And again.
Not as the morning bird
whose song springs
to sudden glorious life
at the dawning of the light,
but as the sun
who touches the horizon
with tender fingertips
before reaching open arms
across the sky
to embrace another day
to weather the storms
to stand tall and breathe fire
and then to descend into rest
until it's time to rise again.
And again
I rise.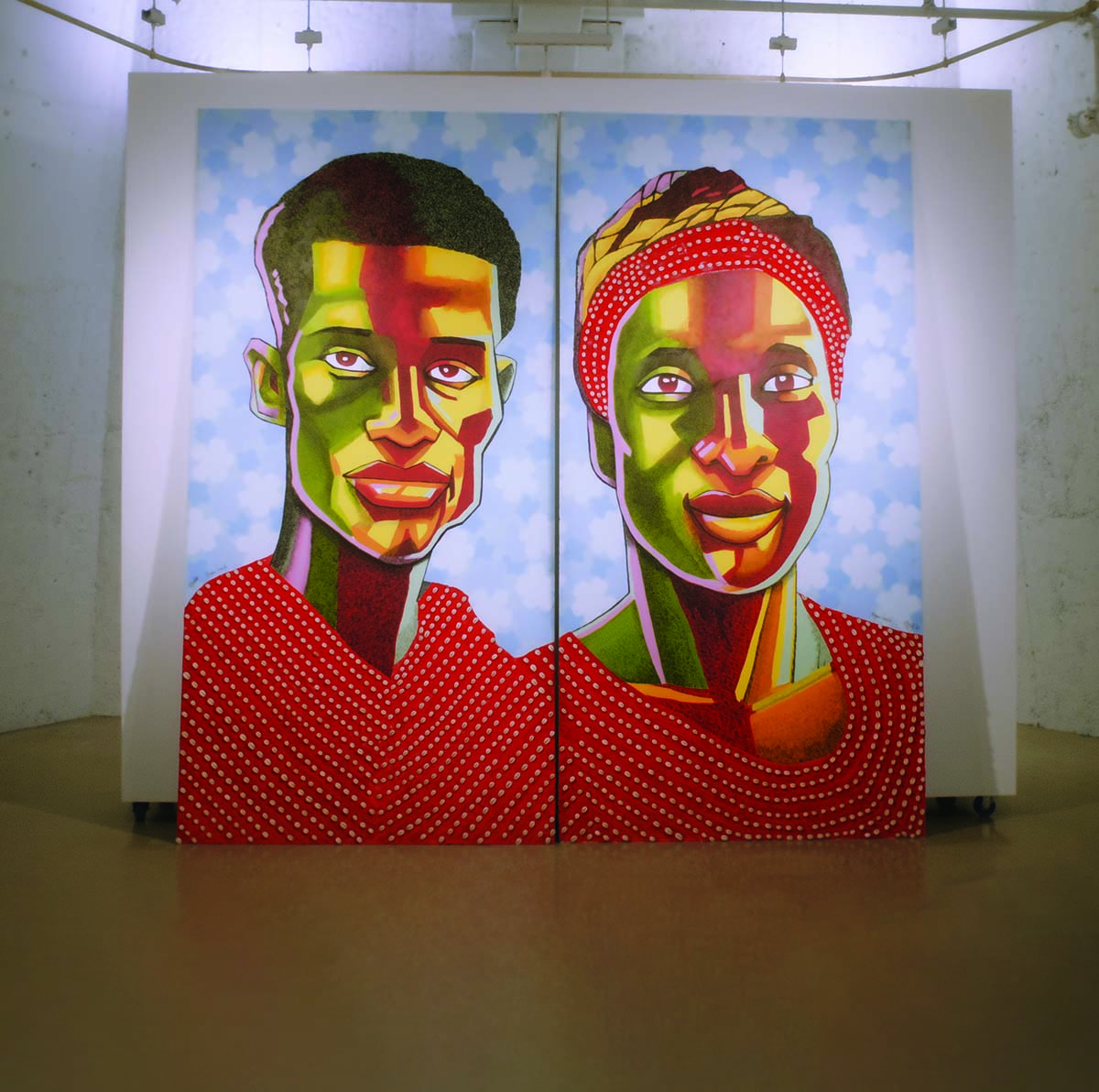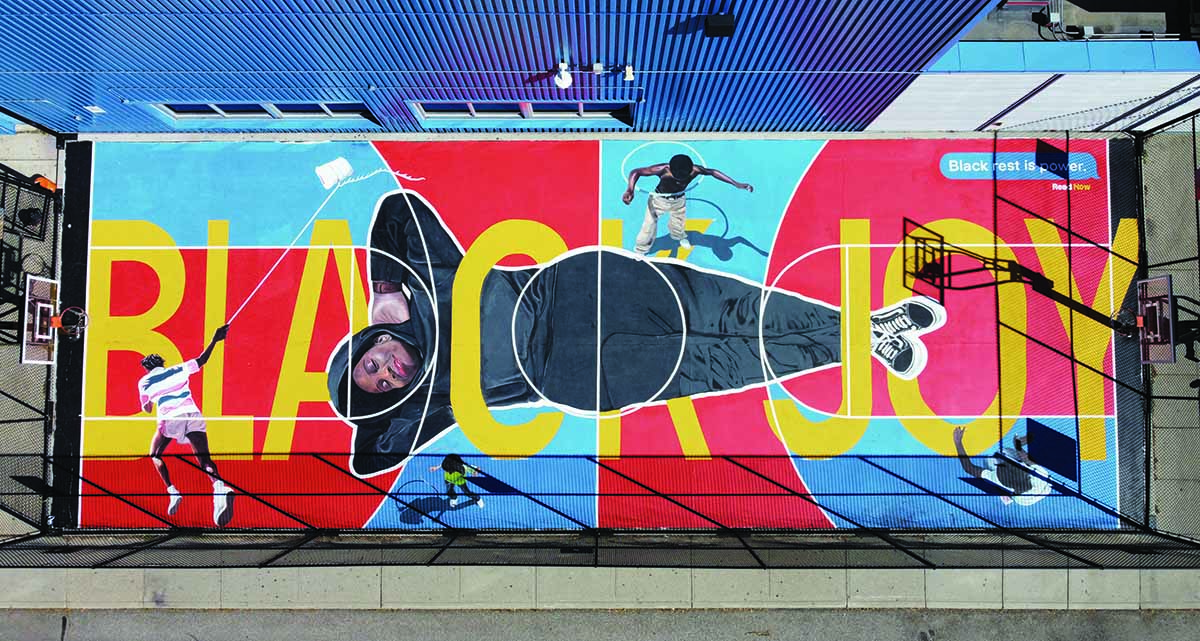 In the Summer of 2020, both Pink Flamingo and the Calgary Phil were working separately on different projects. In the case of Pink Flamingo, their Black Lives Matter Murals Project was under way, with phase one showcasing a work by renowned Calgary artist Jae Sterling, titled The Guide and Protector. Despite violent racially motivated threats, Sterling's mural was completed in September 2020 and Pink Flamingo began working on another Call for Artists for phase two in Summer 2021.
During this time, the Calgary Phil had approached Canadian composer Laura Hawley to commission her to write a collaborative piece for the Chorus. Chorus members were given direct creative influence during the writing process, and the group selected L.R. Knost's poem as a piece of creative writing to work with.
In early 2021, Jason Stasiuk, Artistic Operations Manager of the Calgary Philharmonic reached out to Allison Dunne, Director and Founder of Pink Flamingo, about the possibility of the two organizations working together. Since the Black Lives Matter murals were already in motion, Allison and Jason conceived the idea that the upcoming 2021 Black Lives Matter Mural Project would include an invitation to the artists involved to respond to L.R. Knost's poem in their murals.
Since these beginnings, Allison and Jason have been working together with individuals from both organizations, including the mural artists, Chorus members, and Orchestra musicians, but also videographers, editors, writers, composers, administration, and many others who put forth their skills and time to bring the project to life. In this regard, it is a community collaboration involving dozens of people with various skill sets and involvement in the Calgary arts community.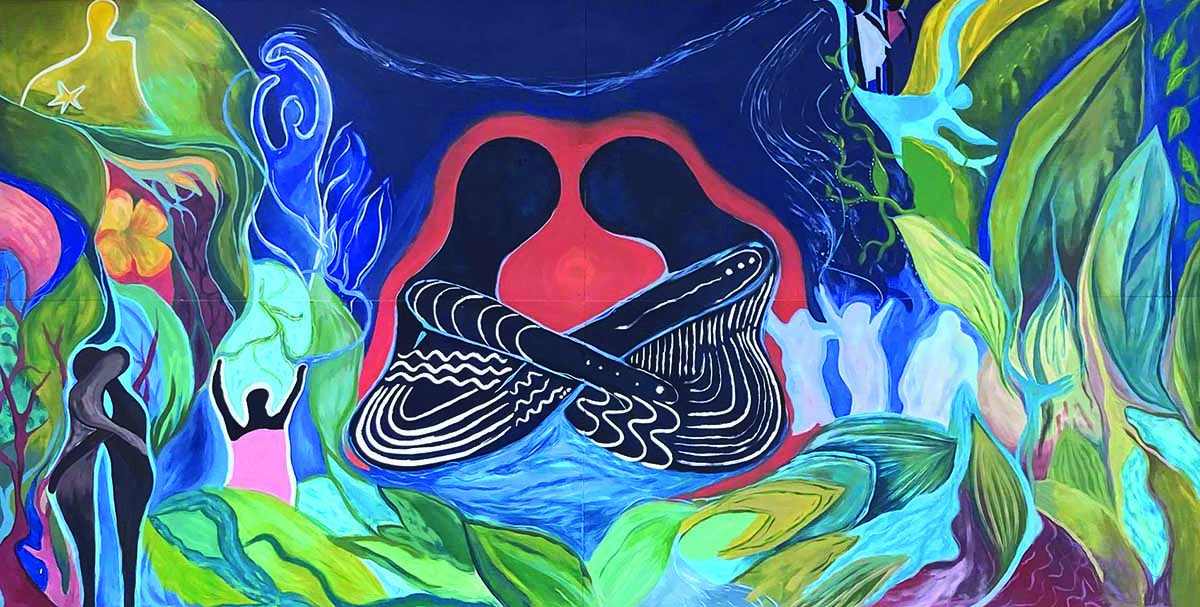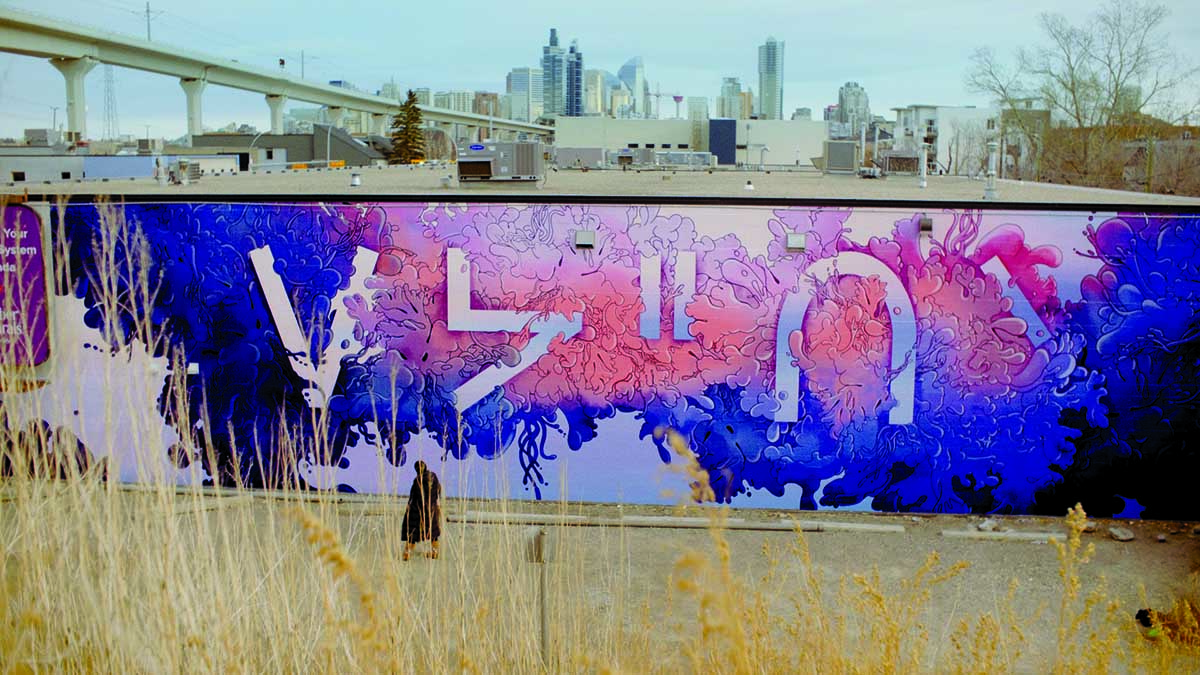 "I've always really loved and appreciated the Calgary Philharmonic — I used to go with a neighbour that would buy tickets when I was younger and it was a really formative experience for me," says Allison Dunne. "But at the same time, I never really felt like I fit in or totally belonged there. I didn't have the right clothes and I felt awkward. I only saw a few people that looked anything like me, and there was no Black representation. But I still always loved going!"
While the lack of gender representation has been slowly changing in classical music over the last decade, there has still been a staggering lack of racialized, and especially Black representation, within this realm of musical expression and performance. As in many creative realms, gender diversity has been addressed more and more while the problem of lacking racial representation has remained.
"When the Calgary Philharmonic approached us about this partnership, I thought, 'I wonder if other people feel like this as well?' And obviously, there are definitely people that do. It's kind of funny to talk about, because in a way, this is actually how Pink Flamingo started in the first place, with throwing queer events — we really initially started throwing these parties because it was pretty obvious that a lot of the events aimed at the queer community are very white, and not necessarily safe or even appealing for a lot of BIPOC."
Jason Stasiuk adds, "This project, and really this partnership, started because there is a clear discrepancy within classical music — it has historically been dominated by straight, white men. And it's been like this since the induction of classical music. The Calgary Phil would like to be part of changing that, and the mural project, which in and of itself has been so powerful, seemed like a great place to start."
With the help of the talented multidisciplinary creatives at Calgary's art and production house, FOREIGNERZ, the project takes engaging footage of the different murals to showcase the open-ended, raw responses to the chorus piece from six artists, to create a multimedia audio-visual concert unlike anything the Calgary Phil has done before. I Rise will take place on 1 October, conducted by world-class, New York-based composer, conductor, and renowned clarinetist, Leslie B. Dunner. The concert will celebrate the results of the collaboration with the debut of Hawley's work for the Chorus, accompanied by the Pink Flamingo mural artwork, and feature music by Duke Ellington and Florence Price with performances by local hip-hop artists Uyemi and Sinzere.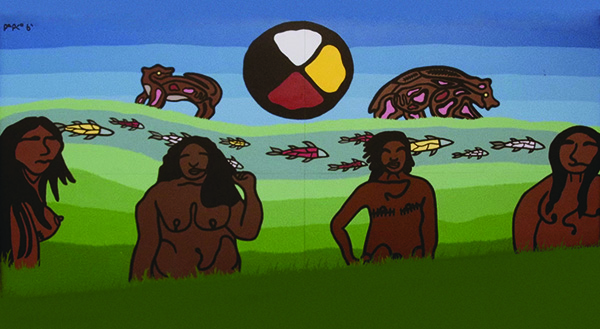 "This concert is a celebration of us, of our community, and we are making some real waves because these are not things that we have ever seen happen before in this realm of classical music," says Allison Dunne. "But I think ultimately, this is just the beginning of what we want to see happening, and what the future looks like."
Pink Flamingo and the Calgary Phil present I Rise on 1 October.
For more details, visit the Event Page. 
Aurora Sol is a musician, producer and DJ with a background in photojournalism and music journalism. They are pursuing a BA in music therapy, and have been spending the last few years under self-directed study into the history of the music industry as it pertains to the Black community, how journalism and music intersect, and the history and theory of Blues music, from which almost all modern music was born. They are interested in the ways in which our communities can be improved upon by focusing on the experiences and ideas of Black, Indigenous and multiracial people, and by shifting to a bottoms up approach to media that presents information from a fresh, nonpartisan optic. Aurora is learning to take each opportunity for connection as a gift and am excited about connecting through new lenses of journalism.