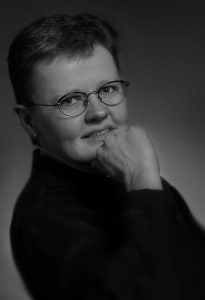 In 1983, horn player Laurie Matiation found herself living every professional musician's nightmare — abrupt unemployment. After five years of working with the Atlantic Symphony Orchestra (ASO), an ensemble that she'd joined before the end of her university degree, the orchestra's future, and her job, ceased to exist when the group faced bankruptcy.
Still early in her professional career, she had no choice but to look for work elsewhere, which is what led Matiation to Calgary. Within that same year, she successfully auditioned for the horn section of the Calgary Philharmonic Orchestra (CPO).
"Back in those days, you're young, and you think, 'Oh, I'll stay here for three years and I'll move on,' " she says. "But yeah, it didn't happen — I got very settled, I loved it here, and I stayed."
In Matiation's early years in Calgary, the CPO was still regularly performing in the Southern Alberta Jubilee Auditorium — it was only in 1985 that the ensemble moved into its current home of the Jack Singer Concert Hall. Right around the same time, the Orchestra welcomed a new music director.
"We had this new concert hall, Mario Bernardi was music director, and he really brought the orchestra into the national limelight," Matiation explains. "It became a very desirable place to stay because of all these exciting things that were happening here."
And stay she did. This past June, after 36 seasons with the CPO, Matiation officially retired from the orchestra that had ended up becoming her home for the vast majority of her career. Even after all this time, she still feels the same about being an orchestral musician as she did when she first started.
"The job itself is just of the nature that you have those moments of incredible highs, when you have a concert that goes well, and everything is lining up," she says. "It's this zen moment and you're all playing this fantastic music together, and there's really nothing like that."
Needless to say, her final concert as a member of the horn section was an emotional one.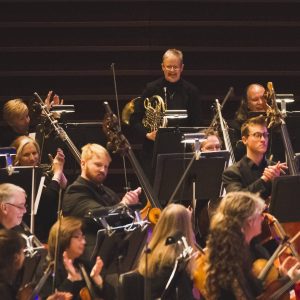 "It was tough…there's a wave of emotions that comes and you're not sure when it's going to hit you," she says. "You do a job for so long, and it becomes so much a part of you, so there's a letting go process. It's saying goodbye to something that you love and has been a part of your life for so long."
When asked about any particularly strong memories from her time with the CPO, Matiation struggles to narrow it down.
"There's so much music that you play, so much that you feel as a musician, that it's hard to pinpoint one exact moment. We have a great job — we get to play some pretty amazing music together as a team, and that's kind of special."
Despite her retirement, Matiation won't be too far from the CPO.
"I still foresee myself being here, a presence in the orchestra as a substitute."
She is, however, eager to embrace the other facets of her musical career in Calgary.
"I'm going to be focused on my teaching," she says. "I'm still going to play, I'm still going to teach, I'm still going to be involved in the community, I'm still going to advocate for the arts, and music education in schools, so I'm going to be busy.
"So, I'm not retiring, I'm just on a different path right now…and I'm excited about what's in store. I'm looking forward to whatever happens in the next phase of my life."
Written by guest contributor Jill Girgulis
Jill Girgulis is a student at the University of Calgary and a regular contributor for thegauntlet.ca as well as buzzfeed.com. When she's not busy studying for her Doctor of Veterinary Medicine degree, she can most often be found in one of the first three rows of the Jack Singer Concert Hall.