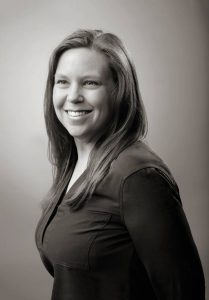 The Calgary Philharmonic Orchestra (CPO) is made up of 66 full-time musicians, and patrons can expect to see any combination present onstage for a typical classical concert. However, on 22 and 23 November, the stage at the Jack Singer Concert Hall will be filled with more than 200 performers — orchestra musicians, chorus members, guest singers from Mount Royal Kantorei, and two solo vocalists — in order to execute Mahler's massive Symphony No. 2, the second concert in the CPO's Masterworks Series.
Associate Principal Horn Jennifer Frank-Umana, who is in her 13th season with the Orchestra, will be one of them. "With Mahler 2, it's already one of his biggest ensembles — plus he's added organ, offstage brass, and a massive choir," she says, marvelling at the sheer number of moving parts. "They're all coming together to make some really exciting, thrilling, joyous music."
It's quite the impressive roster, and Frank-Umana anticipates that the performance will also have a big impact on audience members. "There's this energy of the musicians, and you can feel it even with the audience, what they're experiencing. All their senses are heightened, and you just feel all of that within the hall — especially approaching the end, in the fifth movement."
Approximately 90 minutes in length, the five-movement symphony is the sole piece on this week's program. Frank-Umana says Mahler's music conveys several different ideas, but they all come together by the end. "When you have that kind of music going on, you don't really notice the length of time passing — well, maybe until the end, when you stand up and you realize how long you've been sitting!"
The symphony is particularly noteworthy for Frank-Umana because this is Mahler's only symphony with 10 horns, including six onstage and four offstage  along with four offstage trumpets). "The addition of offstage brass and all these other features with the symphony makes it much more unique and exciting," she adds. "And the offstage brass also comes onstage for parts of the final movement."
Frank-Umana has performed this work multiple times both onstage and off. As Associate Principal, her role within the CPO's horn section can take on several different forms — and this week, she will be onstage, sitting fifth chair. "We have the Principal Horn, and then I'm the Associate Principal," she explains. "I support the Principal by sharing some of the workload, generally playing as first horn on the first half of concerts. And then when there are more than four horn parts, I play fifth horn." She also occasionally assumes the role of an assistant, which allows the Principal to save some of their energy for the most prominent moments during concerts. "So, you're playing pretty much all the time, and then you might also have a giant solo in the middle of the symphony, so it can be quite physically tiring."
When it comes to Mahler's symphonies, regardless of the position she's playing, Frank-Umana looks forward to the challenge that performing this music presents. "I think he does this for every instrument, and particularly the horn, where he writes very demanding parts for everybody, from the standpoint of technique and endurance," she says. "I think that most musicians are happy to have those limits be tested a little bit, because they're written so well in respect to the instrument."
Written by guest contributor Jill Girgulis
Jill Girgulis is a student at the University of Calgary and a regular contributor for thegauntlet.ca as well as buzzfeed.com. When she's not busy studying for her Doctor of Veterinary Medicine degree, she can most often be found in one of the first three rows of the Jack Singer Concert Hall.