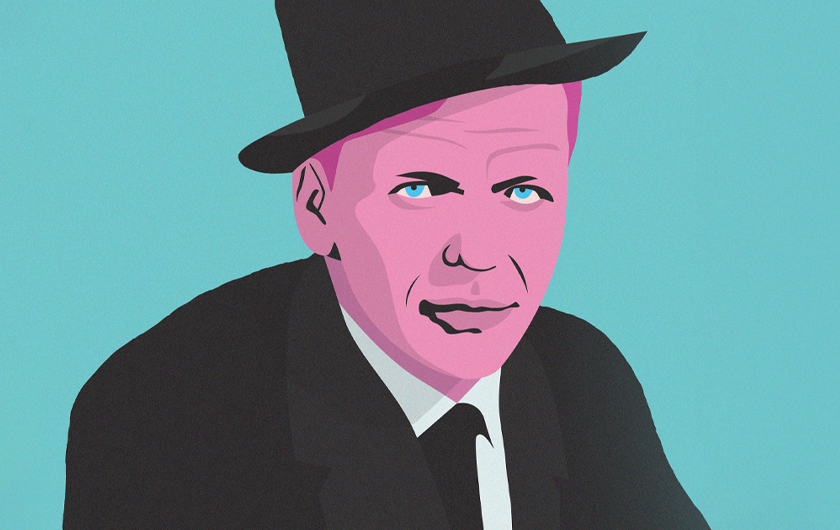 1. He was one of America's first teen idols
At the height of his career, Frank Sinatra became one of the first big teen idols, due to the power of the teen magazine industry, the postwar economic boom, and the increasing role of TV in daily life, encouraging teenagers with time and money to support their favourite pop culture icons.
2. He was a champion of civil rights
Frank Sinatra was an early activist during the Civil Rights Movement of the 1950s and 1960s, giving financial support to Martin Luther King Jr. He performed and became friends with artists like Ella Fitzgerald, Duke Ellington, and Count Basie and refused to play in whites-only clubs or stay in segregated hotels, insisting on providing equal pay and treatment for all of his musicians.
3. He helped introduce the concept album
Many critics consider Frank Sinatra's 1946 debut release, The Voice of Frank Sinatra, to be the first concept album — an album featuring a cycle of songs on a particular theme. With eight songs, all with the theme of lost love, the album sold for $2.50 (the equivalent of almost $40 today) and topped the charts for seven weeks.
4. He couldn't read music
Frank Sinatra Conducts Music of Alec Wilder was released in 1946. Sinatra played the role of conductor on the album even though he never actually learned to read sheet music. Instead, he learned music and sang by ear. According to many musicians who performed with him, Sinatra's conducting skills were just as good as many great conductors of the time.
5. My Way is the sixth most covered song of all-time
Quite possibly the most popular number from the final act of his career, My Way became a success for several performers including Aretha Franklin and Elvis Presley. Even though Sinatra disliked the song, over time, it has become one the most covered songs in music history, sharing a list with The Beatles' Yesterday, The Rolling Stones' Satisfaction, and Michael Jackson's Billie Jean.