ABOUT THE MACLACHLAN / RIDGE EMERGING ARTIST PROGRAM
Bringing Young Canadian Talent to the Calgary Phil
Founded by Letha MacLachlan, Q.C. and John Ridge, the MacLachlan Ridge Emerging Artist Program provides a bridge between academic excellence and professional careers in the highly competitive arena of world-class performance. The Calgary Phil is committed to developing the next generation of artists by presenting emerging Canadian musicians in Calgary, supported through the MacLachlan Ridge Emerging Artist Program.
"We want to ensure that young artists get into the mainstream to advance their careers and to sustain and enrich classical music. We invite you to help us support emerging artists through this program by making a donation."
– Letha MacLachlan, Q.C. and John Ridge
2022/2023 Emerging Artist: Ryan Zhu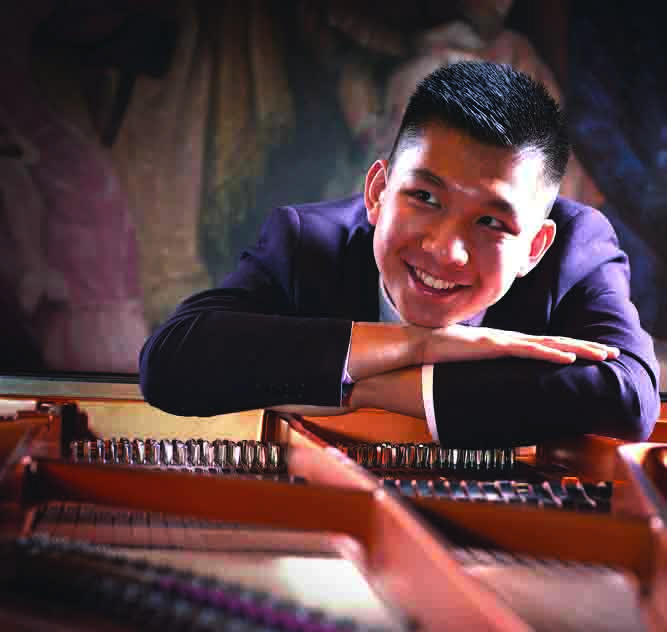 Born in Vancouver, 17-year-old Ryan Zhu has been studying the piano since age four, attaining numerous accolades and many achievements, collaborating with many orchestras in international concert venues. Most recently, Ryan was a part of CBC's 2021 Top 30 Classical Musicians Under 30 and was accepted into the 2022 Kniesel Hall Chamber Music Festival.
Ryan competed in the Solo Rounds of the 2020 Gina Bachauer Young Artists International Piano Competition, won Second Prize in the 2021 Morningside Music Bridge Concerto Competition, and won First Prize in the British Columbia Provincial Excellence Class for the Performing Arts. Ryan has been featured in the 13th Mariinsky International Piano Festival in Saint Petersburg and Nice, France, for la Société des Interprètes. He competed at the 2019 Cliburn International Junior Piano Competition and was awarded Fourth Prize at the 2018 Cooper International Piano Competition. Previously, he was named Grand Prize Winner in the 2017 Philadelphia International Piano Competition, Grand Prize Winner in the 2017 Bösendorfer Piano Competition, Grand Prize Winner of the 2015 Canadian Music Competition, and is a three-time winner of the Vancouver Academy of Music Symphony Orchestra Concerto Competition.
Ryan is currently studying for his undergraduate degree in piano performance with Stephen Hough and Robert McDonald at The Juilliard School and is a former student of Michelle Mares, Mira Yevtich, Kenneth Broadway, and Ralph Markham.
The Emerging Artist Program has presented the following Young Canadian Artists to perform with the Calgary Philharmonic Orchestra:
2020/2021 Season — Kevin Chen
2018/2019 Season — Jaeden Izik-Dzurko
2017/2018 Season — Isabella Perron
2016/2017 Season — Charles Richard-Hamelin
2015/2016 Season – Sheng Cai
2014/2015 Season – Blake Pouliot
2013/2014 Season – Pavel Kolesnikov
2012/2013 Season – Andrea Tyniec
Upcoming Emerging Artist Event
Donate to the Emerging Artist fund
Contact
Barbara Soles
Senior Development Officer
403.571.0267