ABOUT THE MACLACHLAN / RIDGE EMERGING ARTIST PROGRAM
Bringing Young Canadian Talent to the Calgary Phil
Founded by Letha MacLachlan, Q.C. and John Ridge, the MacLachlan Ridge Emerging Artist Program provides a bridge between academic excellence and professional careers in the highly competitive arena of world-class performance. The Calgary Phil is committed to developing the next generation of artists by presenting emerging Canadian musicians in Calgary, supported through the MacLachlan Ridge Emerging Artist Program.
"We want to ensure that young artists get into the mainstream to advance their careers and to sustain and enrich classical music. We invite you to help us support emerging artists through this program by making a donation."
– Letha MacLachlan, Q.C. and John Ridge
2020/2021 Emerging Artist: Kevin Chen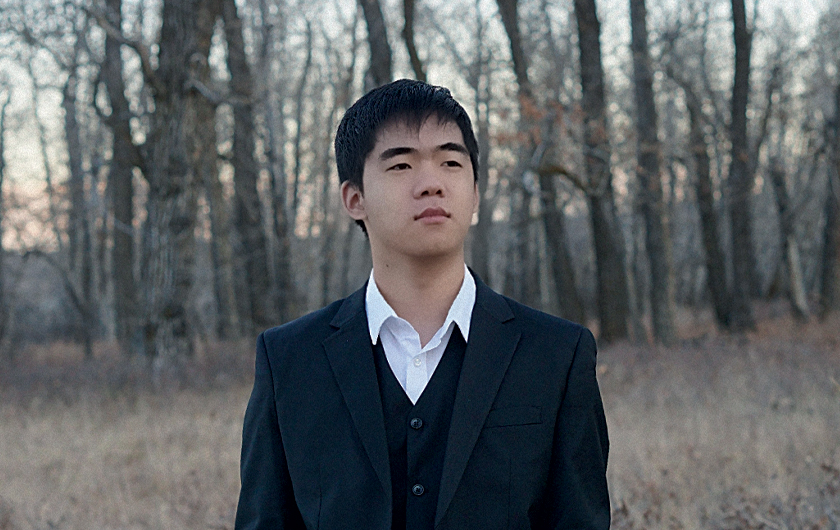 Being an avid composer of over 100 works including four full symphonies for orchestra and one piano concerto, five of Kevin's works have been published and many were commissioned and performed in concerts.
Since his orchestral debut with the Abbotsford Youth Orchestra at the age of seven, Kevin has performed many concerts with the Edmonton Symphony Orchestra, Calgary Philharmonic Orchestra, Okanagan Symphony Orchestra, Vancouver Island Symphony, Astana Opera Symphony Orchestra, and Minnesota Orchestra. Many of these performances featured Kevin's own orchestral works.
In July 2019, Kevin won first place in the e-Piano International Junior Competition as well as two additional prizes for the best performance of a Schubert and a Russian work. In May 2019, Kevin was a laureate in the Astana Piano Passion International Competition in Kazakhstan.
In 2016, he was featured in Maclean's magazine, in the issue dedicated to the achievements of "100 Remarkable Canadians." In 2013 Kevin was listed in the Canadian Broadcasting Corporation's "Top 30 Hot Canadian Classical Musicians Under 30." Kevin achieved third place in the 17 and under category at the Orchestre Symphonique de Montréal Competition in 2015 when he was ten years old. In 2013, he was awarded first place in the Canadian Music Competition.
Kevin was awarded First Class Honours with Distinction in his ARCT Performer's Royal Conservatory of Music exam at the age of eight, being the youngest in Canada.
Kevin is currently studying with Marilyn Engle. He has participated in numerous master classes with acclaimed pianists including Emanuel Ax, Alessio Bax, Katherine Chi, John Perry, Minsoo Sohn, and Roman Rabinovich.
The Emerging Artist Program has presented the following Young Canadian Artists to perform with the Calgary Philharmonic Orchestra:
2020/2021 Season — Kevin Chen
2018/2019 Season — Jaeden Izik-Dzurko
2017/2018 Season — Isabella Perron
2016/2017 Season — Charles Richard-Hamelin
2015/2016 Season – Sheng Cai
2014/2015 Season – Blake Pouliot
2013/2014 Season – Pavel Kolesnikov
2012/2013 Season – Andrea Tyniec
Contact
Barbara Soles
Senior Development Officer
403.571.0267
Your generosity helps in many ways.