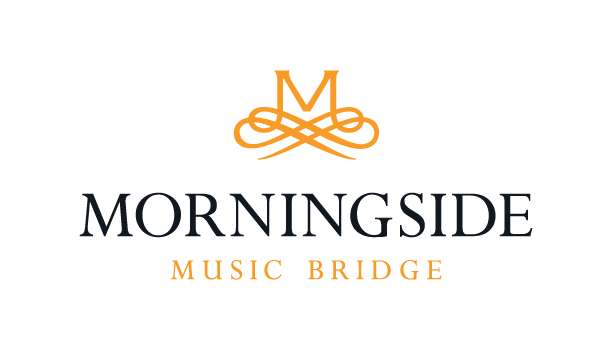 The Morningside Music Bridge Foundation and The Calgary Philharmonic Society are pleased to announce a partnership where by the internationally recognized Morningside Music Bridge Program is now administered by the Calgary Philharmonic's suite of outreach education festival programs.
For summer of 2017 Morningside Music Bridge will take place in Boston, Massachusetts at the New England Conservatory of Music. More than 1500 young artists have benefited from the barrier-free music making experience offered by Morningside Music Bridge. Its alumni are performing in the world's major concert halls, recording for industry-leading labels, and working in the world's finest musical organizations. Equally important are the cultural bridges and life-long friendships Morningside Music Bridge participants, guest artist faculty and partner organizations enjoy.
We warmly invite you to be part of the celebrations in Boston as Morningside Music Bridge enters its third decade.
---
Upcoming Concerts:
2017 Concerto Competition Finals
---
Thursday, 13 July at 7:30PM EST
New England Conservatory, Jordan Hall

This exciting final round of the Morningside Music Bridge concerto competition makes for a breath-taking evening.
Emerging Artists Recitals
---
Friday, 14 July at 3PM EST
New England Conservatory, Brown Hall

Emerging Artists Recitals
---
Friday, 14 July at 7:30PM EST
New England Conservatory, Brown Hall

Emerging Artists Recitals
---
Monday, 17 July at 7:30PM EST
New England Conservatory, Brown Hall

Emerging Artists Recitals
---
Wednesday, 19 July at 7:30PM EST
New England Conservatory, Brown Hall

Emerging Artists Recitals
---
Friday, 21 July at 3PM EST
New England Conservatory, Brown Hall

Emerging Artists Recitals
---
Friday, 21 July at 7:30PM EST
New England Conservatory, Brown Hall

Emerging Artists Recitals
---
Monday, 24 July at 7:30PM EST
New England Conservatory, Brown Hall

Emerging Artists Recitals
---
Wednesday, 26 July at 7:30PM EST
New England Conservatory, Brown Hall

Chamber Music Concert
---
Thursday, 27 July at 7:30PM EST
New England Conservatory, Brown Hall

Chamber Music Concert
---
Friday, 28 July at 7:30PM EST
New England Conservatory, Brown Hall

Emerging Artists Recitals
---
Monday, 31 July at 7:30PM EST
New England Conservatory, Brown Hall

Emerging Artists Recitals
---
Wednesday, 2 August at 7:30PM EST
New England Conservatory, Brown Hall

2017 Highlights Concert
---
Thursday, 3 August at 7:30PM EST
New England Conservatory, Jordan Hall

Orchestral works featuring MMB participants
---
Friday, 4 August at 6:30PM EST
New England Conservatory, Jordan Hall