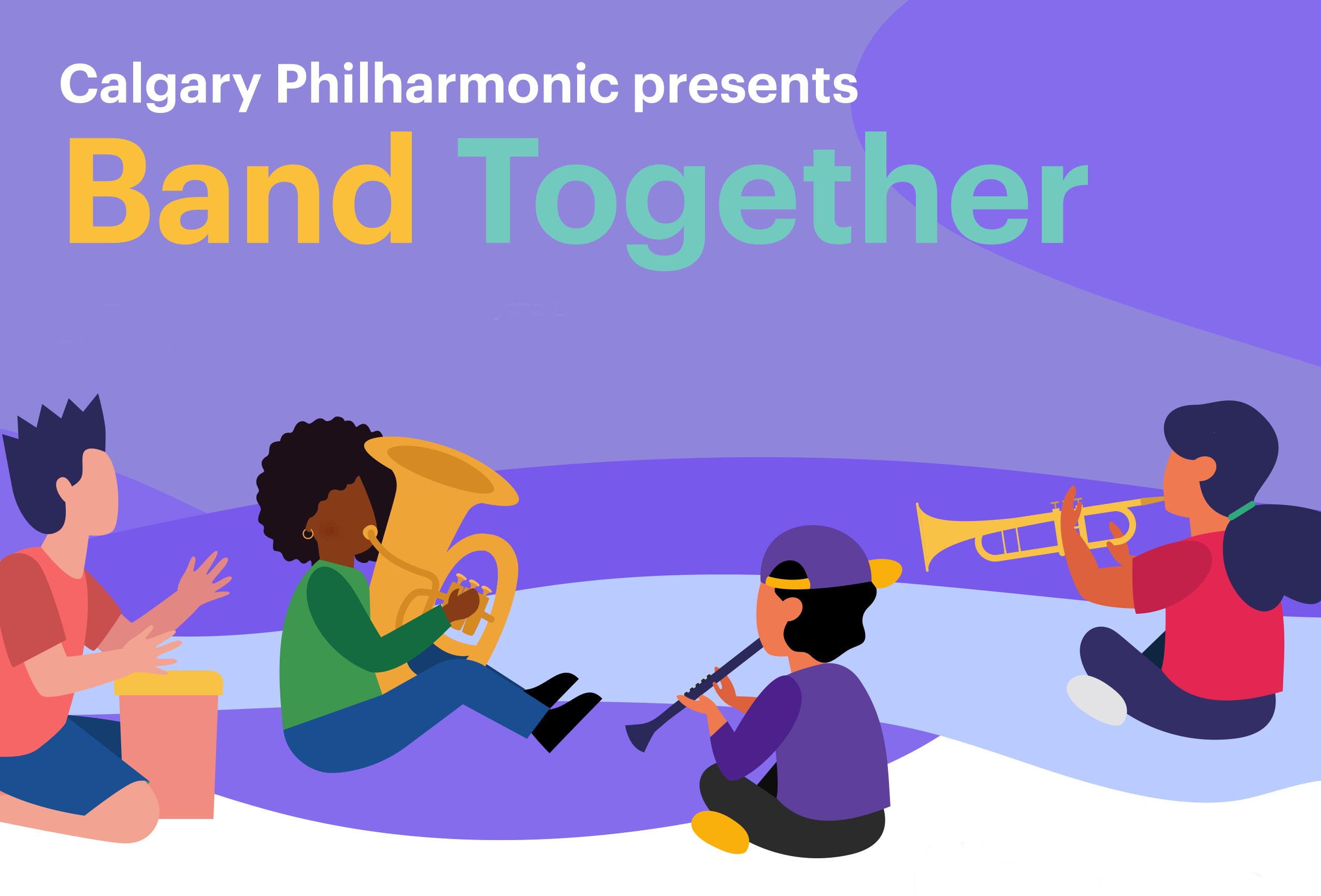 Band Together! is inspired by Calgary Phil Principal Tuba, Tom McCaslin. Designed to stimulate the band community in Calgary, professional musicians give private lessons to band students.
This program is completely free to the students thanks to the generosity of an anonymous donor.
Phase One: Online Portal
Due to COVID-19, the program temporarily switched to online delivery. During this time, we created an online info portal.
Phase Two: In-Person Lessons
Finally, as of May 2022, we are able to offer in-person lessons!
Phase Three: Schedule a Lesson with us!
We have funding left over and want to bring Band Together! to your school, too — follow the link below to apply.
For more information please contact:
Alysha Bulmer
Manager, Education & Outreach
403.571.0275
[email protected]
Your generosity helps in many ways.