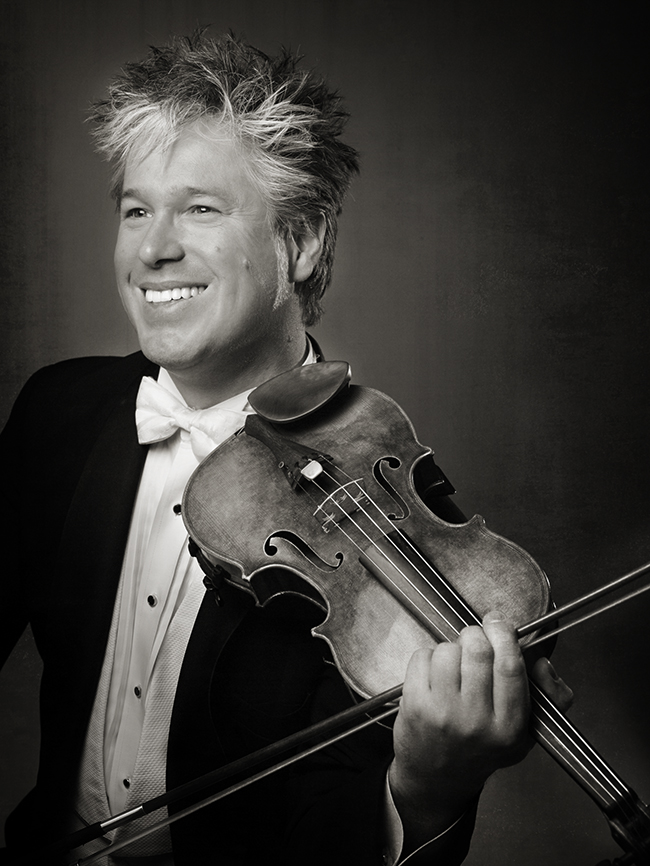 Donovan Seidle is a versatile musician, working steadily as composer, arranger, orchestrator, violinist, teacher and coach.
He holds a BMus in Performance and Composition from the University of Calgary (studio of Edmond Agopian, violin; and William Jordan, composition) and a MMus in Performance from Northwestern University (Roland and Almita Vamos, violin).
Since 2003, he has served as one of the three concertmasters of the Calgary Philharmonic Orchestra, which has included soloing and new works commissions.  He is an active participant in the municipal artistic community, participating regularly in chamber ensembles and multi-disciplinary projects outside of the orchestra, including having been the Artistic Director of Calgary's own Kensington Sinfonia for 13 years.
Donovan spent his 09/10 sabbatical from the Philharmonic as Associate Music Director for the Emmy Award-winning ceremonies of the Vancouver 2010 Olympic Winter Games.  He is returning from a sabbatical taken in 2017/18 where he was exploring interactive, VR and video-game music production projects in Vancouver.