Our musicians usually spend their summers on the road, performing at festivals and teaching at workshops. This year, many will have some unexpected time on their hands as events are cancelled and travel is restricted. For the next few weeks, we'll be sharing posts from our musicians about how they plan to spend their time this summer — from community outdoor concerts, to epic bike rides — in our 'Summer Series.' We begin with Concertmaster Diana Cohen and will add a new entry every week or so — check back regularly or follow our social channels for real-time updates.
Assistant Principal Clarinet
During the summer months I have a great time doing rides like this epic trip to the Highwood Pass in Kananaskis — it was a tough ride 30k uphill. It's so great to have friends like Bev Goble who push me to do adventurous trips that I never would have dreamed of a few years ago. We've done some amazing rides together such as through the Moroccan dessert, the rolling hills of Idaho, and many treks through Jasper and Banff.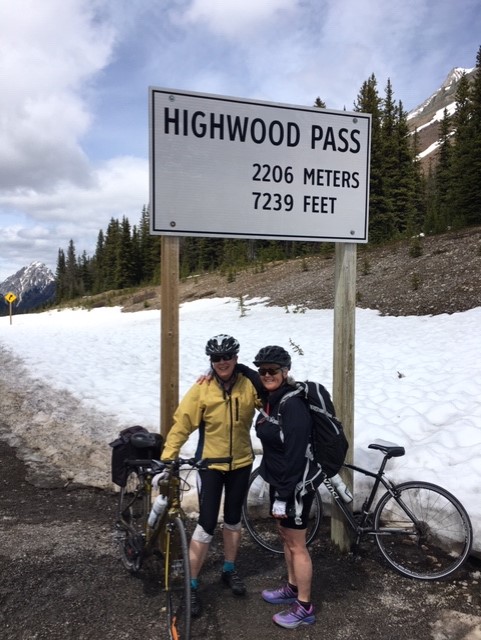 Concertmaster
My husband and I always look forward to the summers when we generally travel all over the world together to perform at music festivals. Music is an important part of our relationship and we love to share it with each other and with those around us. When it became clear that this summer season of music festivals was going to be cancelled, we tried to think of ways we could share music with our immediate community. One day in May, we bought a chalkboard and posted a sign outside our house that announced we'd play a free concert in our front yard for our community at noon on Sunday. When Sunday came, to our surprise, we had a full "house" of neighbours and music lovers, waiting to take in a program of all Bach.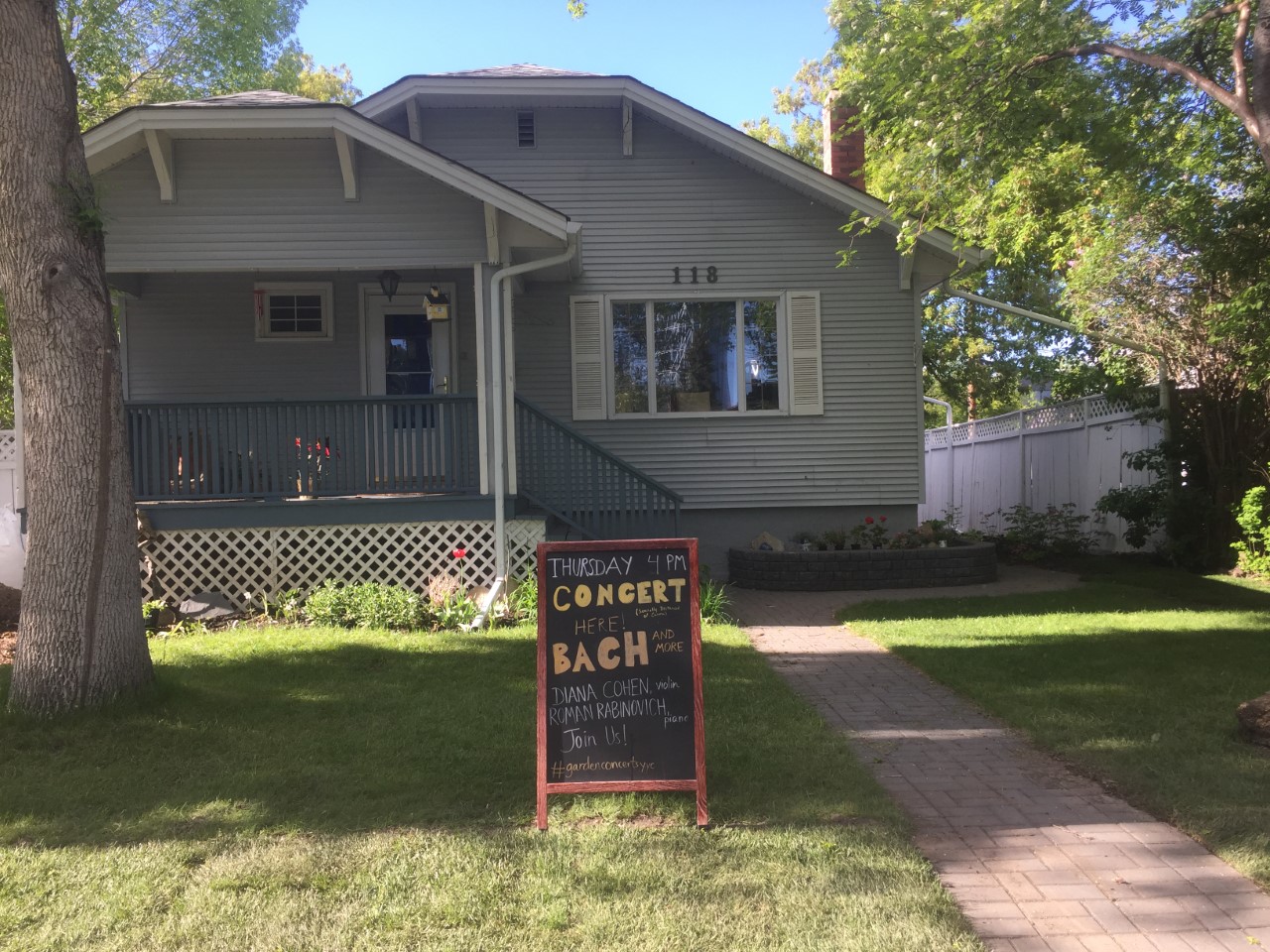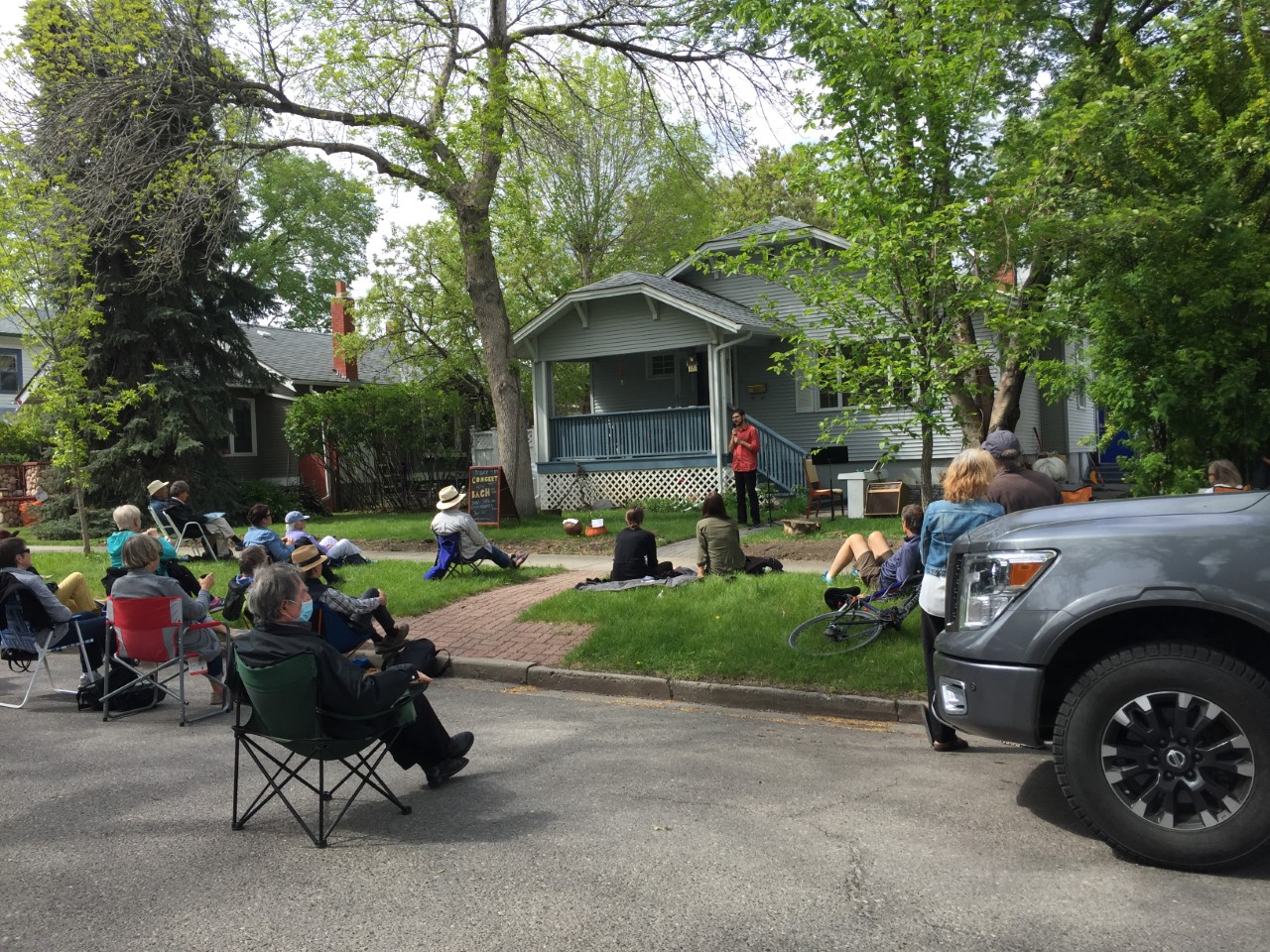 Since that Sunday, we've committed to playing at least one concert a week. For us, these concerts have been a true silver lining. Although we're missing dearly some of the concerts we were going to play this summer, and friends we were going to be able to see as a result, we've gotten to know our own community and neighbours in a far deeper way than we've ever had the chance to before. We've made new close friends and are thrilled to know that there are tons of music lovers on our own block, or in some cases, people who are now music lovers and never before knew that they were.
This project has been incredibly gratifying, both on a personal and musical level, and it has reinforced our belief that human connection through music is most powerful.
To be added to our mailing list for our weekly concerts at our front yard OR to book a private concert in your garden, email us at gardenconcertsyyc@gmail.com.