As our 2022/2023 Season comes to an end and we celebrate the memorable moments from throughout the season, we also find ourselves commemorating another ending. This year marked Associate Conductor Karl Hirzer's final season with the Calgary Phil, after joining us as Resident Conductor in 2016. Over the years, Karl's unwavering dedication, exceptional artistry, and innovative spirit have left an indelible mark on our Orchestra and our communities. Today, we celebrate his numerous accomplishments and the lasting impact he has made during his tenure with us. 
Karl's time with the Calgary Phil is characterized not only by artistic excellence but by his collaborative spirit and ability to communicate with the Orchestra. Karl's infectious enthusiasm and supportive demeanour created an environment for our musicians that encouraged artistic exploration and risk-taking, breathing life into the music the Orchestra performs.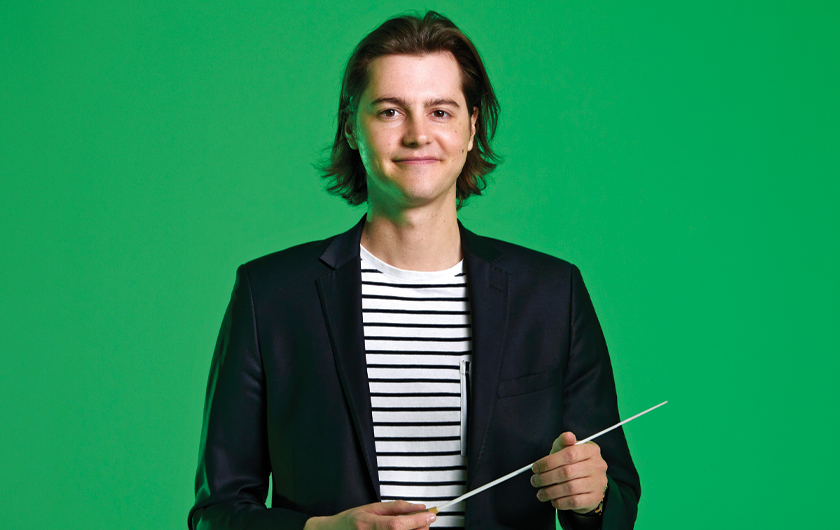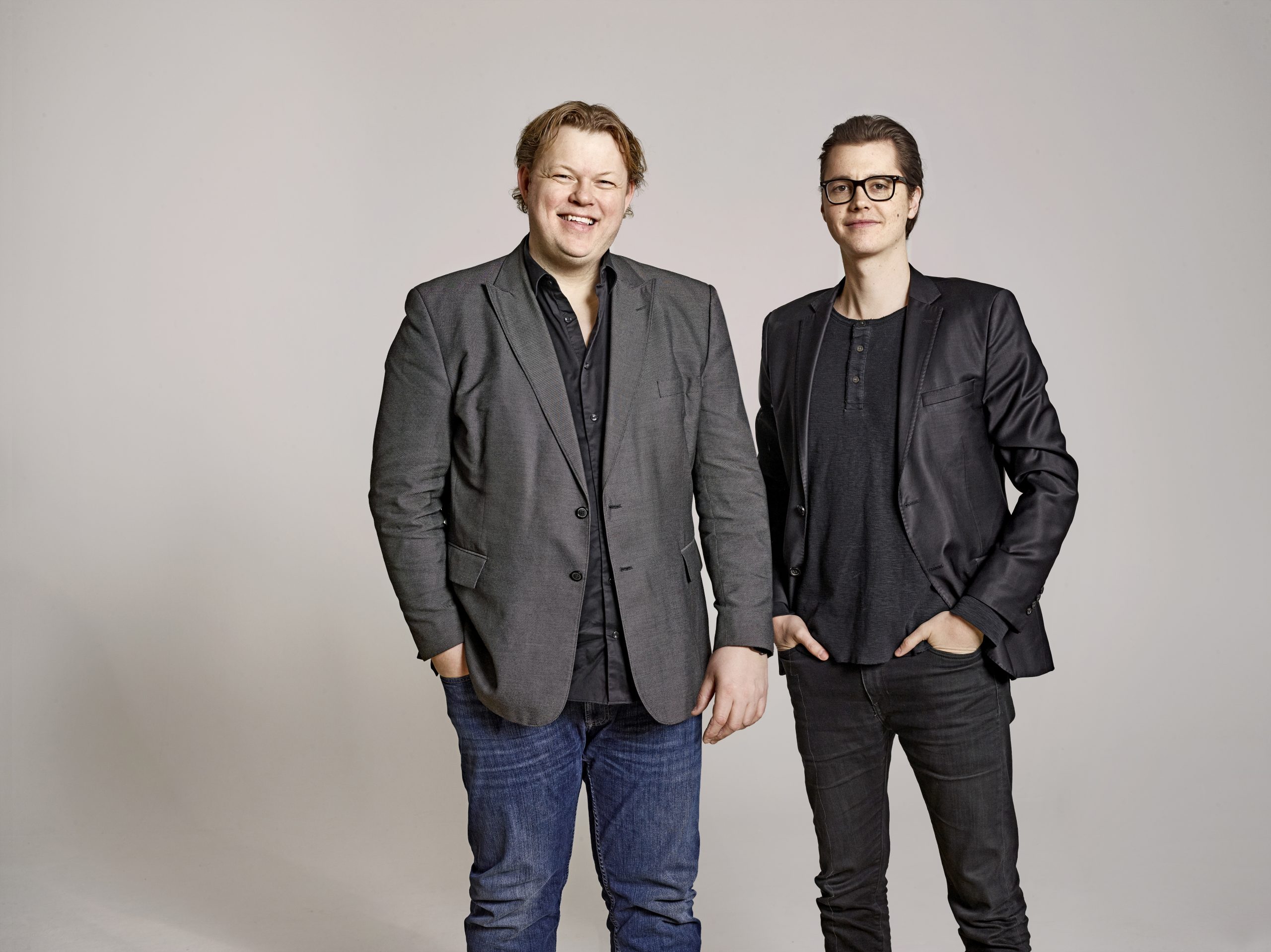 Karl has been a joy to work with since I joined the Calgary Phil as Music Director in 2017. His musicianship and care for our Orchestra have made a huge impact on our musical family. I will miss his fun energy and the magical moments he created on stage. I want to wish Karl all the best for the future, and I know his musical journey will continue to inspire others. 

Rune Bergmann
Music Director
From the moment Karl stepped onto the Jack Singer Concert Hall stage for his first concert — A Taste of the Calgary Philharmonic in 2016, it was clear Karl could engage and interact with audiences with his humour and natural storytelling skills. Audiences will remember Karl's tackling of many incredible orchestral works, including Béla Bartók's Viola Concerto, Igor Stravinsky's Petrushka, and the unforgettable performance of Graffiti by Unsuk Chin, featuring a massive range of percussion instruments. His collaborative approach extended to guest artists like Corb Lund, Bernadette Peters, Sarah Slean, and iskwē, bringing together diverse talents to create unforgettable performances and seamlessly showcasing the relationship between an orchestra and soloists, resulting in meaningful collaborations.
I feel incredibly honoured to support the endowment of the Resident Conductor position, and it has been an immense pleasure to watch Karl grow as a conductor and leader over the years. His artistry on stage and off has been nothing short of inspiring to audiences like me. Supporting Karl's journey has been a source of immense pride, and I am grateful to call him a friend and to have shared in his remarkable time with our Orchestra.

Mary Rozsa de Coquet
Endower, Resident Conductor Chair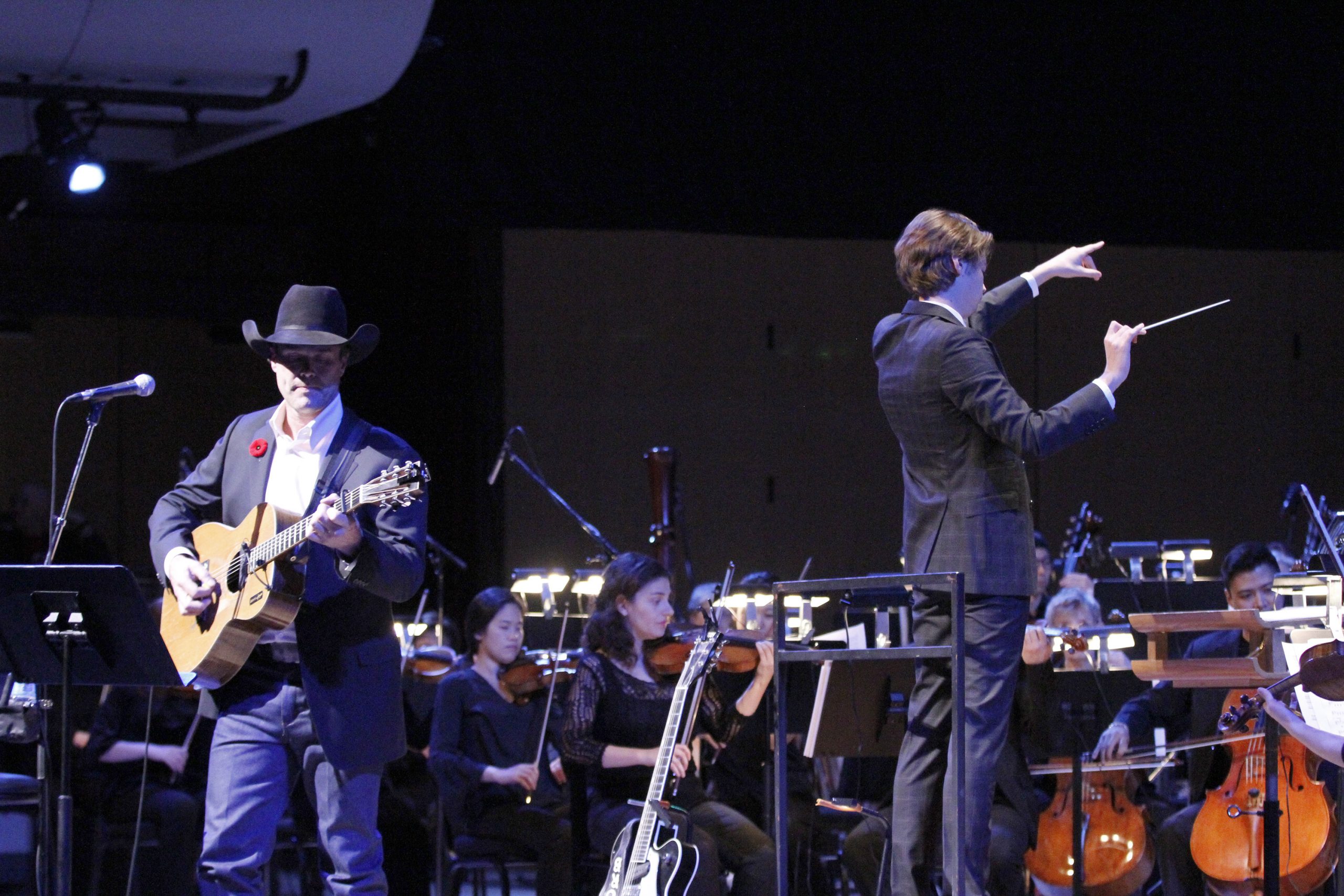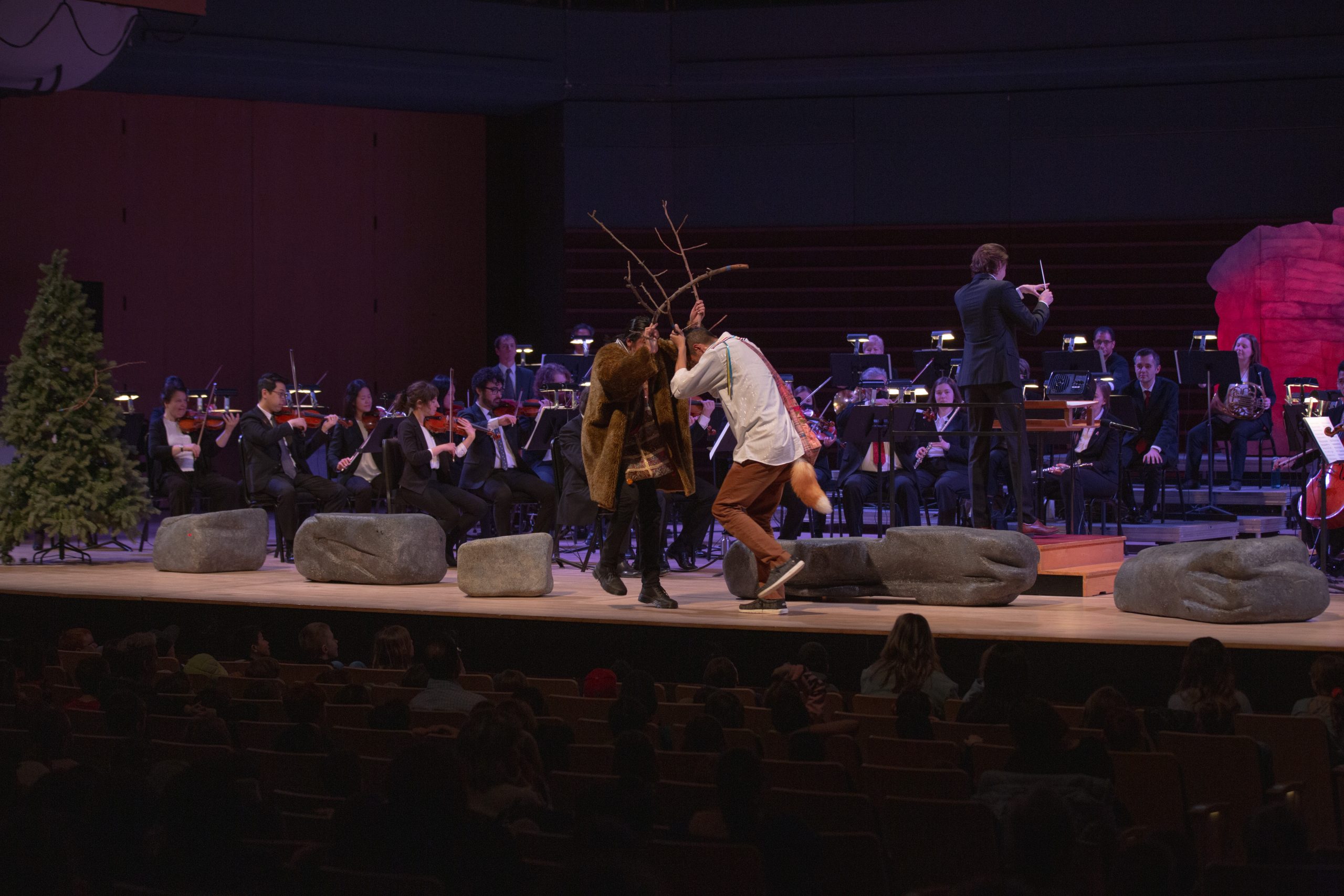 Karl has been instrumental in developing and supporting the Calgary Phil's education programs, forging connections with our communities beyond the concert hall and introducing audiences of all ages to the wonders of orchestral music. He has worked with students from local schools through PhilKids and workshops, conducted free community concerts throughout Downtown Calgary, and led countless Education Concerts as well as performances in our Symphony Sundays For Kids series like Peter and the Wolf and Firebird for the Family. He also led the digital and live premiere of Napi and the Rock — a traditional Blackfoot story told through music and drama created in collaboration with Making Treaty 7 and featuring music by Cris Derksen and Sonny-Ray Day Rider.
Karl has been an incredible part of our organization over the past seven seasons. He has brought countless unforgettable moments to our communities — inside and outside the concert hall. We are forever grateful for Karl's impact on the Calgary Phil's journey, and we wish him all the very — he has a bright future ahead.

Marc Stevens
President + CEO
During the pandemic, Karl also worked with the Calgary Phil to ensure young kids and students continued to have access to music education, creating An Orchestra Adventure — a four-part online series taking kids on a fun and educational journey through the four sections of the Orchestra: woodwinds, strings, brass, and percussion. In the fall of 2022, Karl was named one of Avenue Calgary's Top 40 Under 40 for his commitment to fostering education and outreach initiatives for youth.
Teaching music 100% remotely over Zoom with no instruments, no singing, and no collaboration … has been one of the greatest pedagogical challenges I've faced as a music educator. I know I'm not alone on this journey, and An Orchestra Adventure is proof that the music community has no bounds. Thank you so much for writing, creating, producing, and distributing this amazing content — for free!

Eleanor Núñez
Music Teacher
Anaheim, California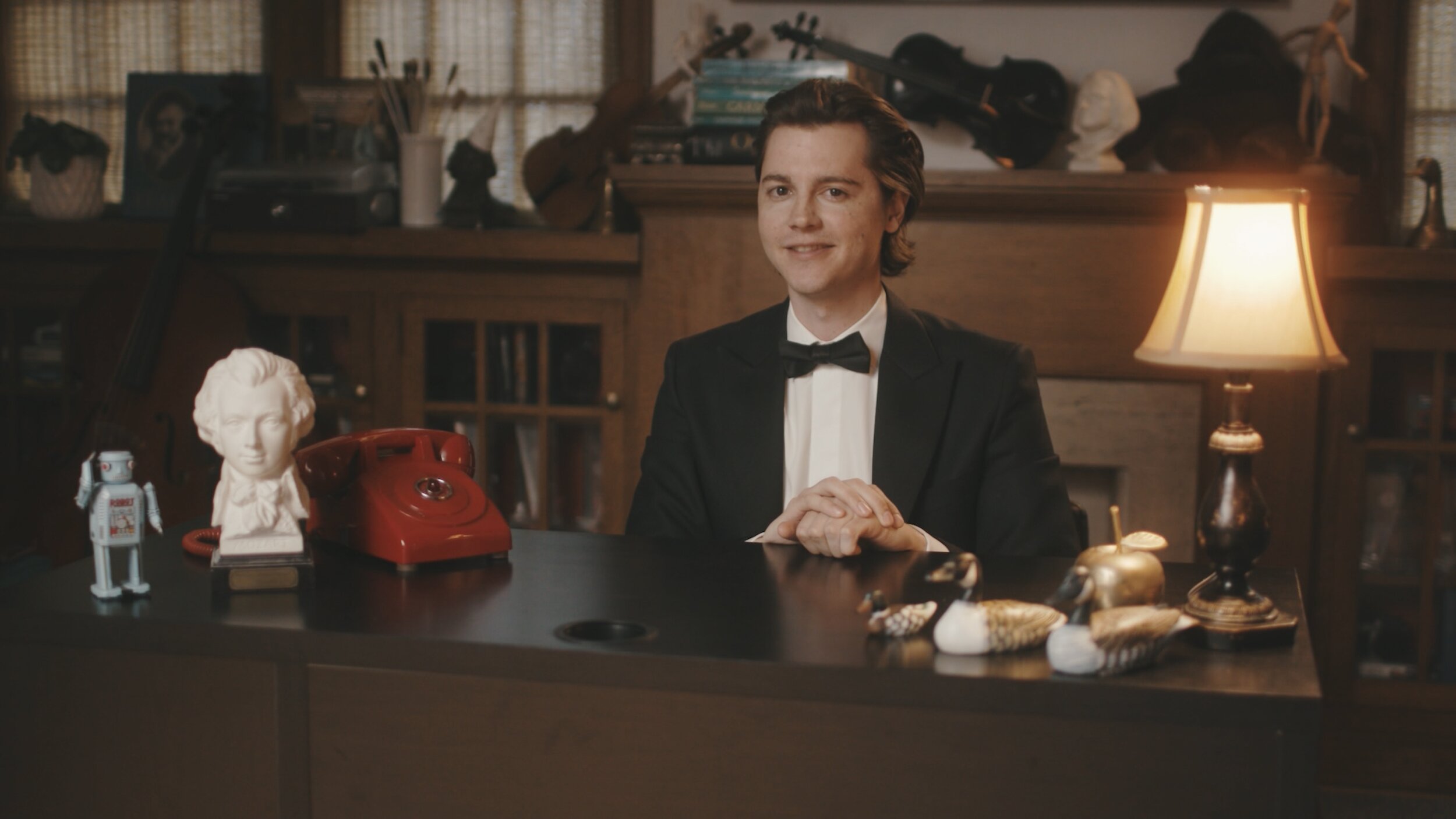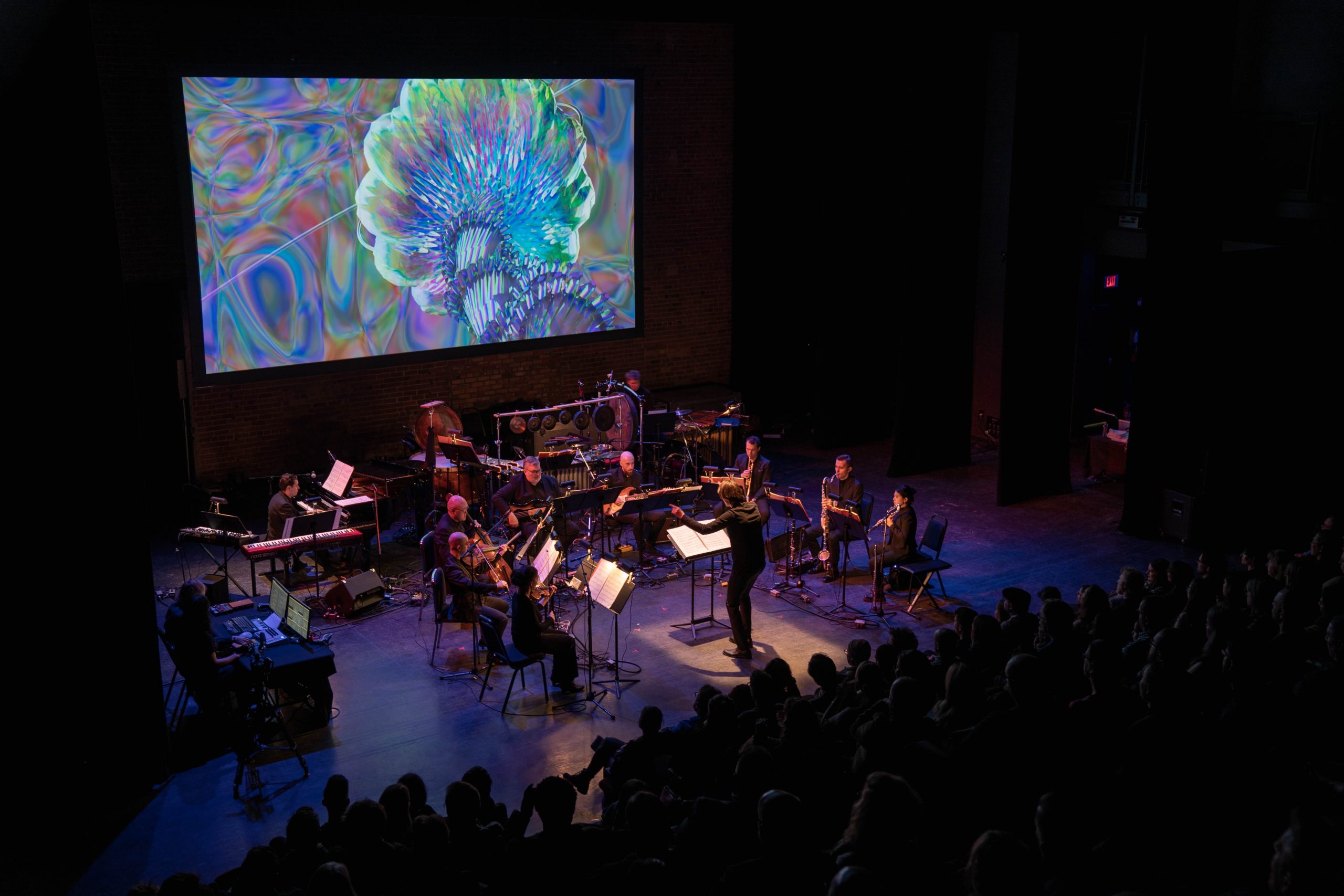 Karl's passion for contemporary composers and new music helped cultivate performances reflective of the times we live in. This past season was no exception in showcasing Karl's creativity in programming when he curated a night of kaleidoscopic sounds and led Calgary Phil musicians in Late Night at The GRAND: Professor Bad Trip, featuring Fausto Romitelli's psychedelic tour-de-force, Professor Bad Trip with projection mapping by Axis-Z Media Arts, led by Laura Anzola and Matthew Waddell, spectral music pioneer Gérard Griséy's Périodes, and a special performance of Enough Is Enough, a piece written and performed by Zoey Roy.
It's hard to say goodbye to Karl. His musical spirit and his desire to constantly grow and dream up fascinating projects has been wonderful to witness. He is a wonderful collaborator and friend, and his energy is infectious. We'll miss his character and the magic he brought to our performances. Thanks, Karl, for the unforgettable journey!

Diana Cohen
Concertmaster
As we bid farewell to Karl, we are pleased to add new videos to our live-stream library from a May 2022 performance led by Karl, including Gustav Mahler's Rückert-Lieder and Wolfgang Amadeus Mozart's final feverishly written Requiem — an exploration of life's journey.
To a considerable degree, the success of the concert as a whole stemmed from the clear, engaged leadership of conductor Hirzer, whose evident musical talents and leadership abilities were apparent in all the works presented. As on other occasions, Hirzer showed himself to be a conductor with wide-ranging sympathies, able to deal with complex modern works, but also to engage the established repertory with genuine understanding.

Kenneth Delong
Calgary Herald (2022) 
Thank you, Karl, for an unforgettable chapter in the story of the Calgary Phil and for all you've brought to our Orchestra and to Calgary! Your musical leadership and commitment to our communities have shaped the soul of our Orchestra. All the best in the next chapter of your career!