On Saturday 18 March, the Calgary Philharmonic Orchestra and the Calgary Youth Orchestra come together for New World / New Generation — a collaborative side-by-side performance, featuring the world premiere of Vincent Ho's Celestial Horses: Fanfare & Fugue and Allan Gordon Bell's Symphonies of Luminous Being, both Calgary composers, and capping off the evening with Antonin Dvořák's spectacular New World Symphony.
Founded in 1957, only two years after the creation of the Calgary Philharmonic, the Calgary Youth Orchestra has been providing training to young orchestral musicians in the city, with many of these young musicians going on to become composers, educators, and orchestral musicians. Many Calgary Phil musicians are alums of CYO, extending their youth experience into their musical careers. Here's what some Calgary Phil musicians had to say about their time in CYO:
Arnold Choi
Principal Cello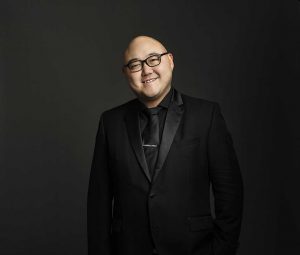 My earliest memory of the Calgary Philharmonic was going to watch the Orchestra and Yo-Yo Ma perform Edward Elgar's Cello Concerto in 1993. It had a lasting impression on my life and opened my eyes to the expressive possibilities of the cello. At eight years old, I had only been playing the cello for three years, and I couldn't believe what I was hearing. The atmosphere was electric, and Yo-Yo Ma and the Orchestra commanded the attention of every single person in that sold-out hall.
While I was in CYO, Jeehoon Kim — the Principal Cello of the Calgary Phil at the time — would occasionally give sectionals for the cellists. He was a phenomenal cellist whom I admired and looked up to deeply. I remember at one of the sectionals, we were working on the opening of Gustav Mahler's Symphony No. 2, to be performed in collaboration with the Calgary Phil. The beginning of that symphony was my first exposure to Mahler and there is such an iconic cello and bass moment in the orchestral repertoire. Jeehoon's passionate teaching style lit a fire in all of us. He taught me that while orchestral playing is a group effort, individually, we all play a part in the energy, sound, and intention of the section. Six years later, I would study with one of Jeehoon's teachers, the great Aldo Parisot at Yale.
Playing in CYO planted the early seeds of my ideas of effective leadership. Although I had the opportunity to sit as Principal Cello a few times, it was sitting in the section where I learned the most. In the section, you could see who the most effective section leaders were, and begin to formulate ideas on why that was. One of those ideas that started during my time in CYO, was that good leaders always gave their full effort and energy. They always strived to inspire, and lead by example. 
I am so looking forward to the upcoming collaboration with CYO, and I hope that the next generation of young musicians are as inspired by their experience as I had been when I was in CYO!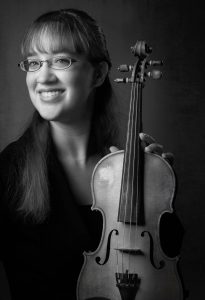 Theresa Lane
Second Violin
I was 10 years old when I went to see the Calgary Philharmonic for the first time. I went with a school group and saw a concert with an alphorn!
When I was a student in CYO, John Lowry, the Associate Concertmaster of the Calgary Phil, did a masterclass with us on a particularly tricky violin passage. I had been attempting a very difficult fingering, and he showed us a much easier way to play it!
CYO gave me, a young musician with little orchestral experience, the opportunity to study and play real blockbusters of orchestral music and work with world-class soloists, so it was great practice for my career! I also learned the little orchestra traditions around page-turning and shorthand markings, as well as how to blend with other musicians, and lead when I was concertmaster.
Arthur Bachmann
Viola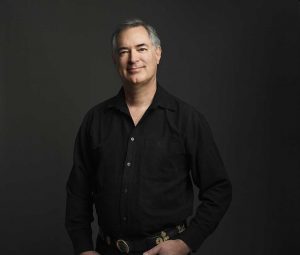 I first joined the CYO as a violinist when I was 12 years old. After a year, I switched to viola. I was first introduced to the Calgary Philharmonic when I was in elementary school when a string quintet from the Orchestra came and played for the school. After that, it would have been attending an Education Concert at the Jubilee Auditorium — which was the home of the Calgary Phil at the time.
When I began playing viola, my teacher was the Principal Viola of the Calgary Phil — John Thompson. I studied with John until going to university in 1980. When I got the job with the Calgary Phil, I remember it taking a year or so for me to get used to calling my former teacher, now my colleague, by his first name. 
Playing in CYO helped immensely in preparing for a job as an orchestral musician. Firstly, it introduced me to a large amount of repertoire, and taught me to be prepared for the first rehearsals. As well, it taught me to listen and demanded good rehearsal etiquette, such as being quiet during rehearsals and respecting your fellow musicians and the conductor. 
It was quite a surprise when I had my very first professional orchestral gig, the level of noise during a rehearsal. I could hardly hear the conductor with all the talking going on around me. After a minute or so, I did realize that most of the talk was about the music, bowings and dynamics, and what the conductor had just said and wanted, and as such, was all in the name of efficient use of time. It was a far cry from the quiet I had been used to at my CYO rehearsals, but as I found out, such is the difference between a teacher/student relationship as found in the CYO, to a colleague-to-colleague relationship in a professional setting.
Patrick Staples
Bass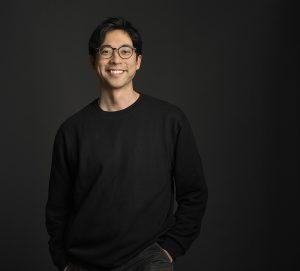 As a young child, my parents would regularly take me to concerts with the Calgary Philharmonic, and my first teacher was Sheila Garrett, former Assistant Principal Bass of the Calgary Phil. John Thompson, former Principal Viola of Calgary Phil, was also the conductor of CYO for the first two years that I joined. I'd regularly get to work with other Calgary Phil musicians in chamber music coachings and CYO masterclasses.
Playing with CYO was my first exposure to much of the standard orchestral repertoire. It also introduced me to the general process of rehearsing and performing concerts, as well as the social dynamics of being around a bunch of other classical music nerds!
Stephanie Soltice-Johnson
Assistant Principal Second Violin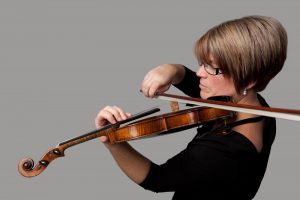 I played in CYO as a section violinist, Principal Second Violin, and Concertmaster. I won my first audition with the Calgary Phil for the Second Violin section in the 1986/1987 Season, and later that season, after a few tries, I won the Assistant Principal Second Violin position.
I was first introduced to the Calgary Phil way back when I was a child. My parents were season ticket holders for many years for the Classics Series. I remember the Classics being held on Sunday and Monday evenings, and after a busy weekend at the family cottage at Sylvan Lake, we'd make the trek back into Calgary to catch the 8PM Sunday concert. I remember it being a real stretch to try and stay awake through the entire performance at that age, but obviously it left quite an impression on me.
I had the opportunity to study with many Calgary Phil musicians as a student in CYO. Of course, they have since retired from Calgary Phil, but they all continue to play in the community and teach. My violin teach, Moshe Hammer, was the Concertmaster of the Calgary Phil, and when I played in the Second Violin section of CYO, I really enjoyed 'sectional' rehearsals with Diane Valentine, former Principal Second Violin of the Calgary Phil. I also had the pleasure of having many chamber music coachings with John Kadz, the Principal Cello of the Calgary Phil, while I was a student in CYO/Academy program at MRU.
Playing with CYO really helped prepare me for a career with the Calgary Phil. CYO has always met every Saturday morning (still does!) and is one of the best youth orchestras/programs in North America. Attendance was crucial, mandatory in fact, and like everything else, if attended regularly, improvement came quickly as a teenager, and I was enjoying it immensely! I loved it so much, I knew from a young age I wanted a career in a professional orchestra, but I certainly didn't know or even dream that the Calgary Phil was even a possibility at that time! CYO can really prepare a student very well for a career in the professional orchestral world. They play most of the same advanced symphonic repertoire that we play in the Calgary Phil.
Don't miss the Calgary Philharmonic Orchestra and Calgary Youth Orchestra together in concert at New World / New Generation on Saturday 18 March at the Jack Singer Concert Hall.