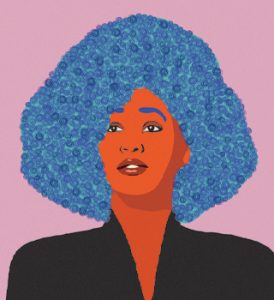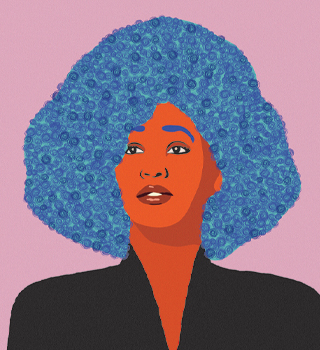 On 10 + 11 March, bring your friends as we bring down the house at The Best of Whitney — a powerful celebration of the one and only Whitney Houston and other legendary divas including Diana Ross, Donna Summer, and Tina Turner. Join American Idol finalist LaKisha Jones and the Calgary Phil to celebrate hits like I Wanna Dance with Somebody, How Will I Know, I Have Nothing, and more.
Ahead of the concert, we've rounded up five quick facts about this iconic singer:
Her talent inspired
Her dramatically emotive vocal gift impacted generations of singers who came after her, and Whitney's musical influence can be heard across the pop/R&B genre today, inspiring iconic vocalists from Alicia Keys and Mariah Carey to Lady Gaga and P!nk. Even Beyoncé told The Globe and Mail that Whitney "inspired me to get up there and do what she did."
She came from musical nobility
Whitney Houston started young, spending her teen years singing onstage with her mother, Cissy Houston, and as a backing vocalist for legends like Chaka Khan, Lou Rawls, and Jermaine Jackson. Not only that, but her cousins were Dionne and Dee Dee Warwick and her godmother was Christmas (Baby Please Come Home) singer Darlene Love.
Whitney will always love a cover
Whitney's hit single I Will Always Love You is the number eight best-selling song of all time, with over 24 million copies sold since Whitney released the recording in November 1992. Despite it being Whitney's most famous single, the song was actually written by Dolly Parton.
She is a Hall of Famer
In 2020, Whitney Houston was posthumously inducted into the Rock & Roll Hall of Fame. She is one of only 80 women to have been inducted, out of 949 individual inductees. Of the 80 women inducted, 36 are Black women.
Aretha was her 'Aunt'
Whitney's mother, Cissy Houston, sang as a backing vocalist for Aretha Franklin and the two became close friends. The Queen of Soul — or 'Aunt Ree' as Whitney would call her — became Whitney's honourary aunt. In 1989, Aretha Franklin and Whitney Houston recorded the duet It Isn't, It Wasn't, It Ain't Never Gonna Be.