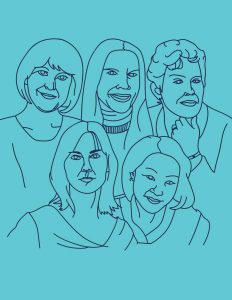 This is an important year for classical music — 2020 signifies the 250th anniversary of the birth of Ludwig van Beethoven, a composer whose works have stood the test of time and influenced many who followed in his footsteps. However, for the Calgary Philharmonic Orchestra (CPO), it also marks the year of five world premieres in as many months, all part of the Orchestra's 2020: The Year of Beethoven celebrations.
"We decided to feature the first five Beethoven symphonies, paired with his five piano concertos," says Vincent Ho, New Music Advisor for the CPO. But, he adds, they wanted to take it one step further and do something extra special. "We decided we should commission five composers from Canada to write concert openers for these five shows."
The project was made possible thanks to the DeBoni New Works Programme, which was started by longtime supporters Irene and Walt DeBoni to contribute to the development and commissioning of new Canadian works. Ho says the CPO deliberately sought to collaborate with a diverse group of composers. "The challenge was trying to find five composers that have distinct, unique voices…. We wanted to select composers from across the nation, of differing backgrounds, and at different stages of their career, to ensure that we had a mosaic of voices that represent diversity."
The five composers selected are Larysa Kuzmenko, Barbara Croall, Kelly-Marie Murphy, Jocelyn Morlock, and Dorothy Chang, whose works debut at the Beethoven 1, 2, 3, 4, and 5 concerts, respectively. Croall's composition was co-commissioned by the Toronto Symphony Orchestra (TSO). "Each composer was asked to write something that had some connection to the symphony and/or concerto that their works are programmed alongside," Ho says. "They each have their own history with Beethoven and association with his music."
The series of new works includes another tribute to the celebrated German composer — each composition features one of the Orchestra's principal musicians in a solo. In concert order, they include a significant solo for oboe, flute, horn, bassoon, and cello. Ho says the idea was inspired by Beethoven's Symphony No. 5, which famously showcased the oboe in the first movement. "We thought we'd give an acknowledgement to that by having that similar concept put in place for each of these new pieces."
The pieces are intentionally limited to about 10 minutes in length, which Ho says should improve their chances of being programmed in other concerts by other orchestras in the future. He feels strongly that seeking out and presenting new music is an essential responsibility of orchestras. "Culture is built on the expression of our identity through the arts — every generation of artists expresses our collective identity through their creative work," he adds. "In the context of an orchestra, it's important to feature the works of living composers in order for musical culture to grow, to give a voice for our generation as a musical response to relevant issues impacting our lives, and to provide future audiences with historical documentation of who we are in musical form."
Fortunately, the CPO shares this sentiment, as evidenced by the DeBoni New Works Programme and this series of new commissions — and Ho feels incredibly grateful to be a part of it. "It's just wonderful to be in a city where there is an orchestra that embraces new creations for an audience that is receptive to it."
Written by guest contributor Jill Girgulis
Jill Girgulis is a student at the University of Calgary and a regular contributor for thegauntlet.ca as well as buzzfeed.com. When she's not busy studying for her Doctor of Veterinary Medicine degree, she can most often be found in one of the first three rows of the Jack Singer Concert Hall.