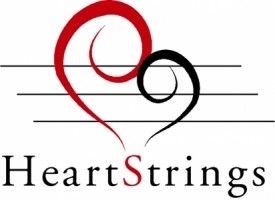 Share your love of classical music.
February is Heartstrings Month at the Calgary Philharmonic Orchestra.
The Calgary Philharmonic Orchestra believes that the arts should be accessible to everyone. In that spirit, the CPO wants your help in contributing to its HeartStrings programme. For more than ten years, the programme has partnered with local charities including Kids Cancer Care, Big Brothers Big Sisters, Calgary Immigrant Women's Association, and more to give the gift of tickets to deserving families and people in need, giving an unforgettable experience and removing financial barriers to cultural enrichment.
TICKETS FOR CHARITIES
Charitable organizations are invited to apply to receive complimentary tickets for their clients and members to attend CPO concerts. Each organization is eligible for up to 20 tickets to one designated CPO concert during the Season. A maximum of 150 HeartStrings recipients will attend each of the ten concerts and tickets are available on a first-come, first-served basis.
In the past your support helped provide tickets to individuals from organizations such as:
Alberta Amputee Sports & Recreation Association

Association for Rehabilitation of the Brain Injured

Aventa Addiction Treatment for Women

Calgary Catholic Immigration Society

Calgary Immigrant Women's Association

Canadian Liver Foundation

Canadian Mental Health Association

Development Disabilities Resource Centre of Calgary

Epilepsy Association Calgary

Hull Child and Family Services
Kids Cancer Care Foundation of Alberta

MADD Canada Calgary Chapter Office 14

McMan Youth Family & Community Assoc.

Mustard Seed Street Ministry

Operation Eyesight Universal

Organization for Bipolar Affective Disorders

Rainbow Society of Alberta

Universal Rehabilitation Service Agency

Women's Centre of Calgary

Woods Homes (18 and under)
For more information on how you can get tickets for a charitable organization, please contact:
Dagny MacGregor
Customer Relations, Community Engagement
Calgary Philharmonic Orchestra
dmacgregor@calgaryphil.com
403.571.0271 ext. 7271