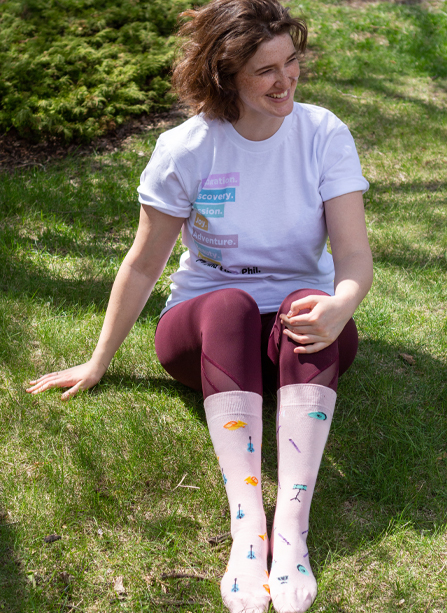 The pandemic has created many challenges for performing arts organizations. When you buy Calgary Phil merchandise, you're directly investing in our efforts to find new and innovative ways to share music in Calgary and beyond. You're also supporting our local suppliers at the same time. Thank you!
Here are the recommended ways to care for your new Calgary Phil products:
Mask Care
Machine wash with other laundry using a hot cycle
This is a non-medical mask and can be used with a filter to create a third layer.
Sock Care
Machine wash in cold water. Hang drying is recommended.
Put socks in the dryer if you need to shrink them down a size.
Toque, Tote, and Shirt Care
Turn inside out, machine wash in cold water. Hang drying is recommended.
MiiR Travel Tumbler Care
Though technically dishwasher safe on the top rack, we recommend handwashing your MiiR in hot, soapy water to preserve its custom design.
Do not place your MiiR in the freezer as that can damage its insulation properties.