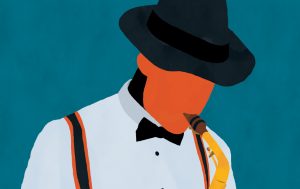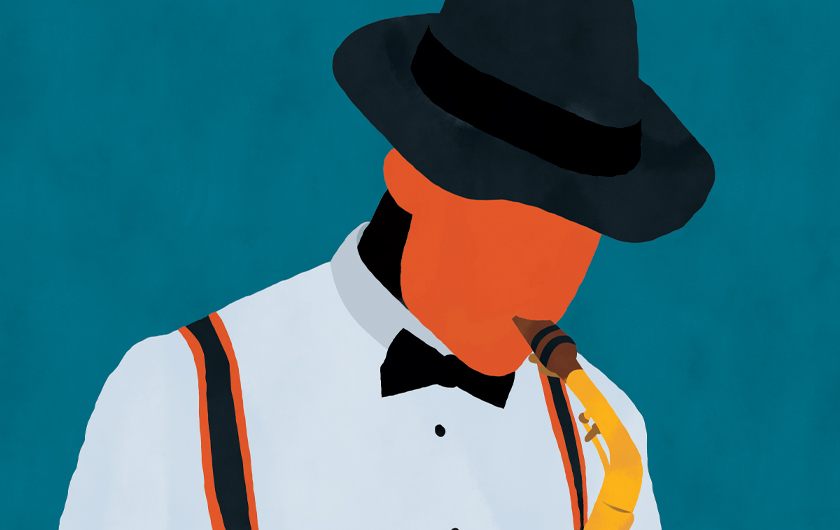 The worlds of classical and jazz have long intertwined with one another. On 3 + 4 November classical music standards get jazz makeovers in Classically Jazzed. Hear some of your favourite orchestral repertoire in all new jazz arrangements. What should you look forward to hearing? Here are five things to listen for in this program. 
Bom bom bom bommmmm … Walter Murphy's 1976

A Fifth of Beethoven

brought disco to Beethoven. Hear Beethoven's fifth like you've never heard before — in an arrangement that puts yet another twist on this iconic piece.

George Gershwin was well known for his use of a wide range of musical genres but he's perhaps most famous for his use of jazz in classical music. Listen for

Home Blues

, a jazz-influenced symphonic poem.

Three-Shades of Blue a concerto for violin, jazz trio, and orchestra

is a dynamic fusion of classical and jazz elements and, an all-original work by conductor Matt Catingub. This piece was originally commissioned by guest artists Amy Schwartz-Moretti and Steve Moretti. Amy has said it sounds like it's an improvisation, but it's not!

It was all written and the part had to be learned by violinist Amy Schwartz-Moretti.

If you caught Greta Gerwig's BARBIE® this summer, you'll recognize this piece from the spoof of the iconic opening for 2001: A Space Odyssey. Listen for

Also sprach Zarathustra

in a jazz arrangement.

Get your Christmas on early with Joy To The World "Soca — a new spin on a traditional carol!
Don't miss Classically Jazzed 3 + 4 November! Featuring Grammy Award winning conductor, Matt Catingub, violinist Amy Schwartz-Moretti and percussionist Steve Moretti with your Calgary Phil. Tickets on sale now. 
Program Details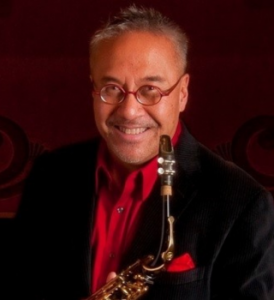 Popular classical music standards get a jazzy makeover in this concert featuring inventive mash-ups that are sure to surprise and delight! Innovative arranger and conductor Matt Catingub adds to the mix his original work Three Shades of Blue, a concerto for violin, jazz trio, and orchestra — a dynamic fusion of classical and jazz elements.
Artists
MATT CATINGUB conductor
AMY SCHWARTZ-MORETTI violin
STEVE MORETTI percussion
CALGARY PHILHARMONIC ORCHESTRA
Repertoire
Beethoven A Fifth And A Half Of Beethoven (Arr. Matt Catingnub)
Bach Air On G String (Arr. Matt Catingnub)
Dvořák Humoresque (Arr. Matt Catingnub)
Gershwin Excerpts from American in Paris  (Arr. Matt Catingnub)
Gershwin Home Blues (Arr. Matt Catingnub)
Ravel Pavanne (Variations) (Arr. Matt Catingnub)
Debussy My Reverie (Variations) (Arr. Matt Catingnub)
Bach Tokada & Fugue (Variations) (Arr. Matt Catingnub)
Catingnub Three Shades Of Blue Concerto for Violin, Jazz Trio, & Orchestra
Traditional Joy To The World "Soca" (arr. Matt Catingnub)   
Strauss Mambo #2001 (Also Sprach Zarathustra) (arr. Matt Catingnub)