True North: Story + Symphony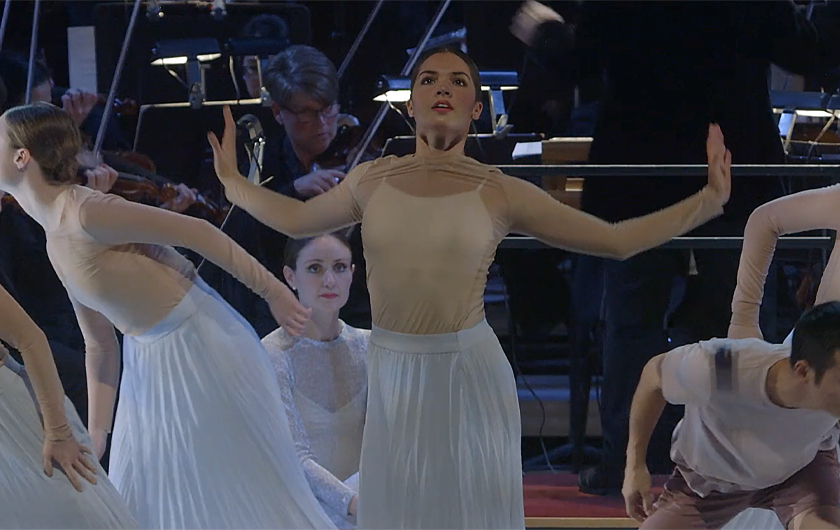 Program
The True North Project
by documentary filmmaker Emil Agopian
The True North Project documentary shares the story behind the choreographed ballet commissioned by the Calgary Philharmonic Orchestra, where it premiered in 2017. In this celebration of Canada's diversity, artists from vastly different backgrounds are brought together to create a collaborative work for orchestra. The documentary explores the idea of 'home' and offers insights into the creative processes of artists from different cultural backgrounds and from different regions of Canada as they work together towards a common goal. Ultimately, the documentary is about hope for the future, and brings attention to the enrichments brought by the coexistence of different peoples and cultures within the framework of a nation.
True North: Symphonic Ballet
by composers Dinuk Wijeratne, Maxime McKinley, Derek Charke, Dorothy Chang, and Vincent Ho, with prelude and postlude by Hal Eagletail, narrative and choreography by Yukichi Hattori, and conducted by Gary Kulesha
True North: Symphonic Ballet is a unique, large-scale, choreographed performance that premiered in 2017 in celebration of our nation's cultural diversity on the 150th anniversary of Confederation. The project brought together five award-winning composers of differing backgrounds from across Canada to create a monumental symphony that expresses the spirit of our history, place, and time. Based on a remarkable narrative by critically acclaimed choreographer Yukichi Hattori, the work paints the portrait of our country in musical and dance form while defining who we are, where we came from, and the future of our nation.
Prelude: Calling Song
Hal Eagletail
I. First Winter
Dinuk Wijeratne
II. Dégel
Maxime McKinley
III. Industrial
Derek Charke
IV. Northern Star
Dorothy Chang
V. Earthbeat
Vincent Ho
Postlude: Song of Unity
Hal Eagletail
Performers
Gary Kulesha, conductor
Yukichi Hattori, choreographer/dancer
Galien Johnston Hattori, dancer
Tara Williamson, dancer
Hal Eagletail, vocals
H/W School of Ballet students
Tsuu T'ina singers
Calgary Youth Orchestra violinists
---