Saint-Georges' Sword + Bow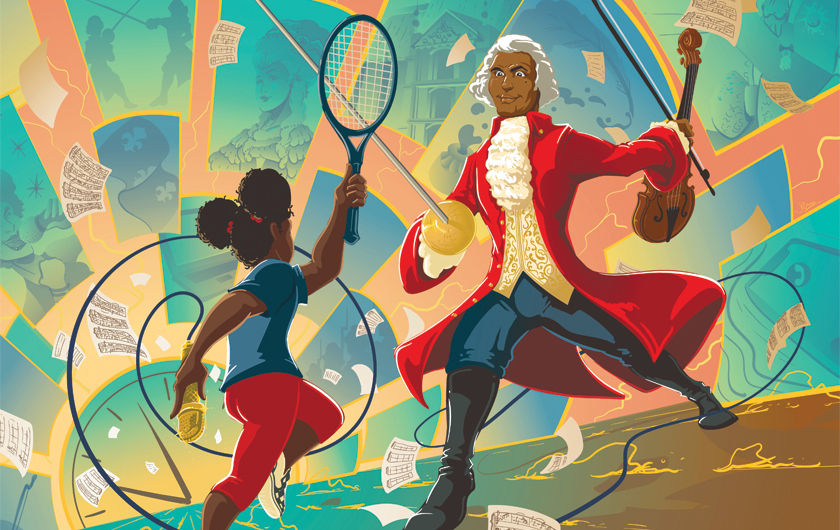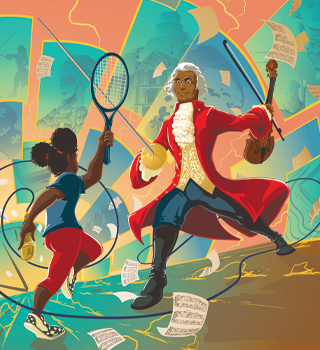 Hoping to become the next great pop sensation, a young girl discovers her music teacher was the biggest star in 18th-century France. In this time-bending musical adventure, Giselle learns about life's triumphs and tragedies from the most accomplished man in Europe, the Chevalier de Saint-Georges. A captivating story of passion, dreams, legacy, and hope.
Come early for the Instrument Discovery Zoo at 2PM.
WOMEN IN MUSICAL LEADERSHIP CONDUCTOR
CLASSICAL KIDS LIVE ensemble
CALGARY PHILHARMONIC ORCHESTRA
Symphony Sundays for Kids:
Events
Megan Beaudoin
2022-12-08T11:29:47-07:00