Ahead of our upcoming Chorus Auditions, we hear from Chorus members Mark and Colleen about their time singing with the Calgary Phil.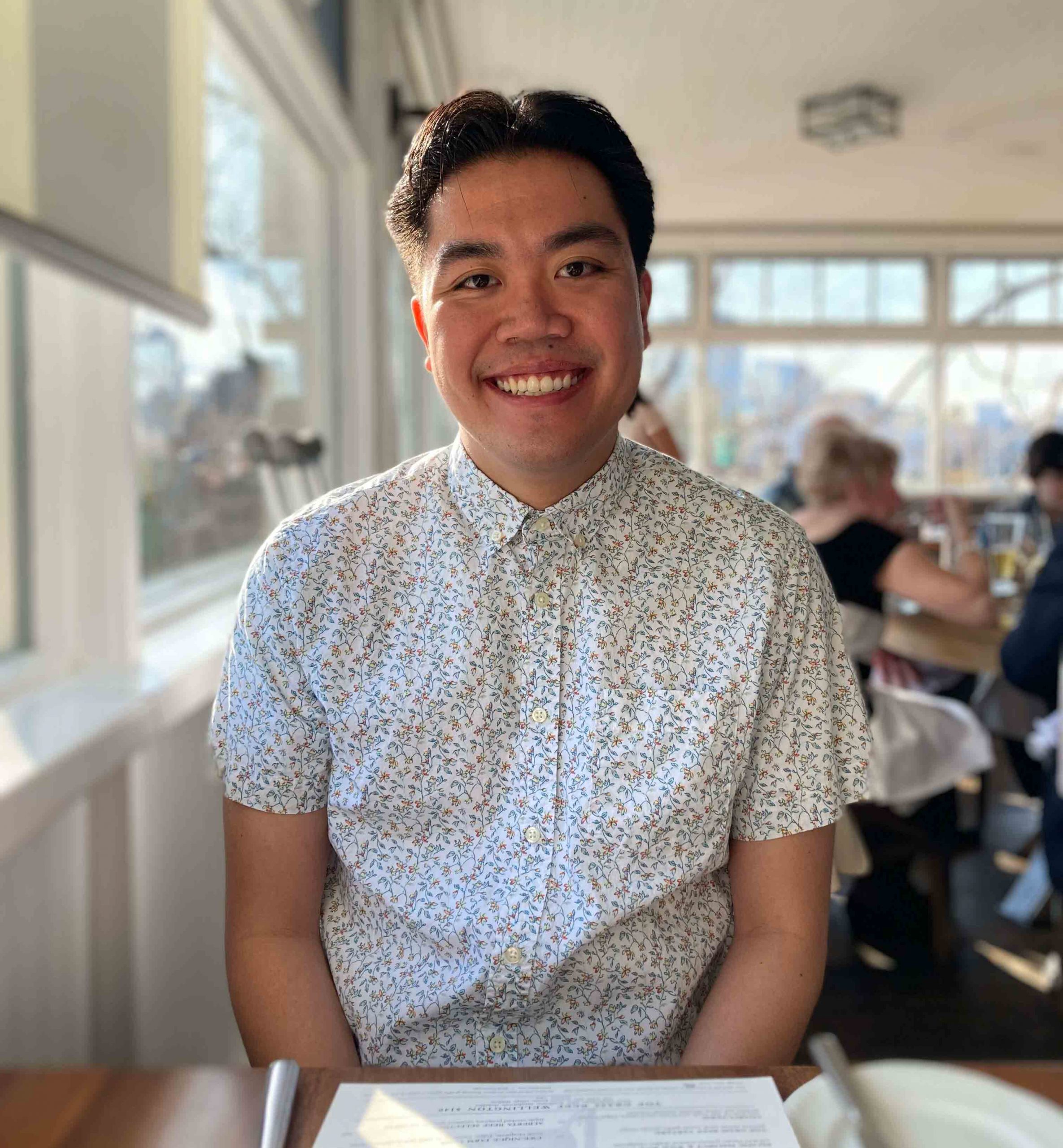 Mark Dumbrique, Bass
My name is Mark Dumbrique and I am a first bass with the Calgary Philharmonic Chorus. This is my first season with the Chorus.
I am a relative latecomer to choral singing, having only begun as an undergraduate student at Queen's University. I primarily sang with the Saint Mary's Cathedral Choir, and eventually with the Saint George's Cathedral Evensong Choir and various one-off choirs. Upon graduating, I worked in Ottawa for three years and, wanting to broaden my horizons from primarily liturgical singing, joined the Cantata Singers of Ottawa. Without a doubt, the highlight of my three seasons with the choir was singing the St. Matthew Passion under the direction of Trevor Pinnock at the National Arts Centre. The whole experience, from our rehearsals to two truly unforgettable performances, is something I will always treasure. I continued singing liturgically as well, serving as a section lead at Knox Presbyterian Church and singing on occasion with the various choirs at Saint Patrick Basilica. I returned to Calgary in June 2020, and joined the Calgary Philharmonic Chorus last fall. In addition to the Chorus, I am a section lead at the Cathedral Church of the Redeemer and sing with the Saint Francis Xavier Chaplaincy Choir.
At the time of writing, we have only performed in-person twice this season, but these performances – of Messiah in December – were a genuine highlight for me. Though I have sung Messiah before, one text in particular stood out to me this time: "the people that walked in darkness have seen a great light." Amidst the pandemic, we ought to treasure even more our opportunities to share beautiful and transcendent music with you, our audience. The text is a reminder, too, that even amidst great darkness, there is always light.
As simple as it sounds, it will not come as a surprise, then, that I am looking forward to more opportunities to share music with you as we emerge from the pandemic. When we began rehearsing the Mozart Requiem, we did not know that a war would rage on in Ukraine by performance time, and the people of Ukraine will certainly be in our hearts when we sing next week. After the Requiem, our attention will turn to an exciting 2022 – 2023 season – stay tuned!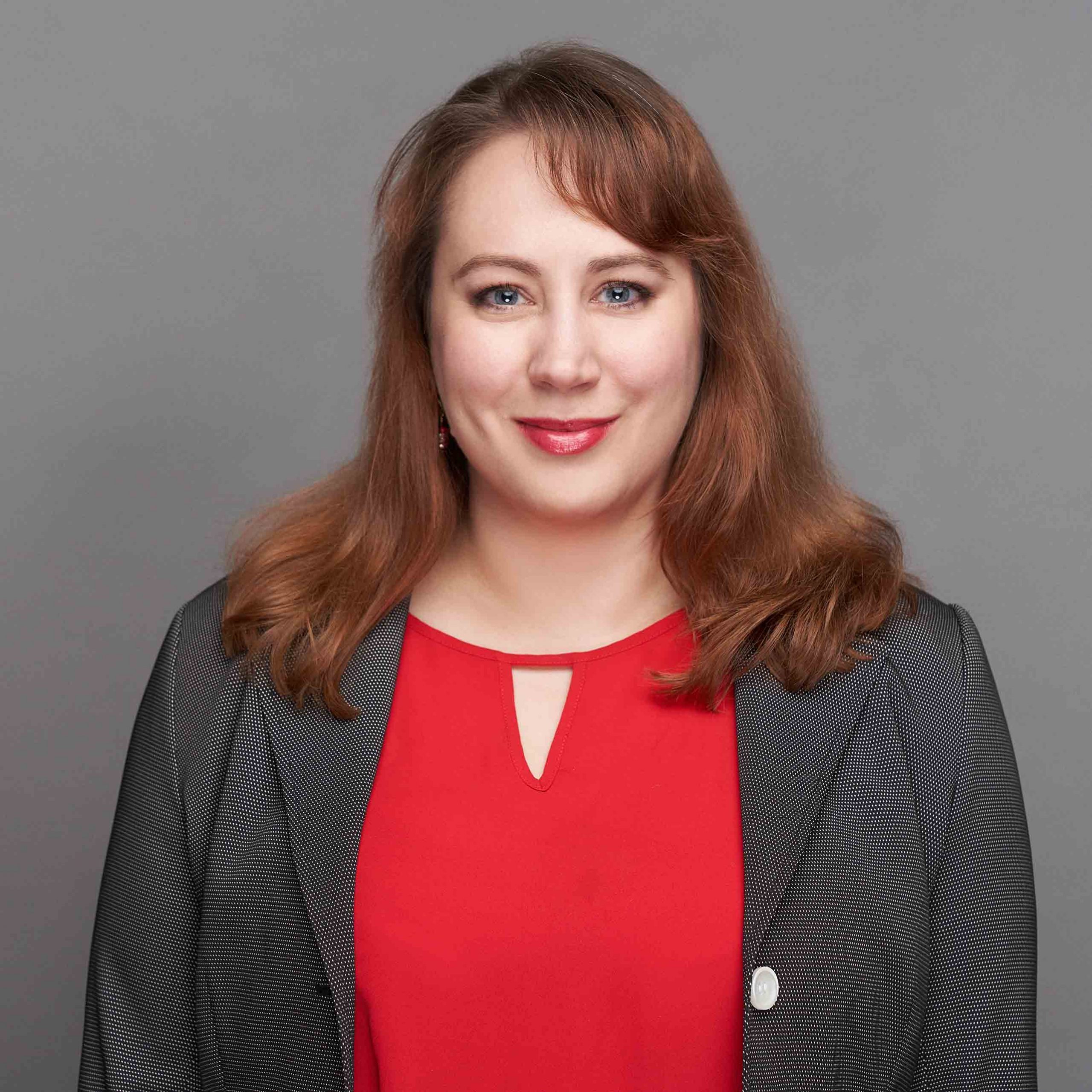 Colleen Potter, Soprano
Imagine standing on the edge of a balcony looking out over a vast auditorium filled with people. Below you, a massive orchestra made up of over a hundred instrumentalists, all playing at full volume. Surrounding you are a hundred other singers projecting high notes as loud as they can. Behind you, the largest pipe organ in the city going at full blast. You are surrounded by sound waves that you can physically feel vibrating through your whole body, lifting you up and out of the choir loft… it feels like flying. That feeling is why I am a soprano in the Calgary Philharmonic Chorus.
I've been in the chorus for a decade, but I grew up around the Calgary Phil and its players. My parents worked in the fine arts, and I was really lucky to grow up in Calgary's classical music scene (not many kids get to play tag in concert halls!) I admit, I joined the Chorus because I like to sing the "big stuff." Give me an orchestra with extra double basses, a big batch of French horns, an anvil in the percussion section (yes, this does actually happen), a conductor yelling out for, "more soprano!," and I am in my happy place. All that being said, the other reason I love big works for orchestra and choir is that they contain sections of such contemplative beauty and heartbreaking emotion that you can find yourself transported.
I also love the technicality and sheer physicality of singing classical music – trying to count and tune and emote and doing all of it in Latin! The way everything comes together when we are finally on stage with the orchestra never ceases to amaze me. Coworkers will listen to me complain about how difficult a piece is to learn for months, only to watch me float around on an endorphin rush during concert week.
Being in a choir is to regularly experience the joy of being a part of something greater than yourself – a joy that you share with your fellow choristers, the orchestra, and the audience. The music we sing has challenged, inspired, comforted, and changed me. The emotions we feel and stories we tell have helped me to navigate all that life brings.
And, occasionally, you get to fly.