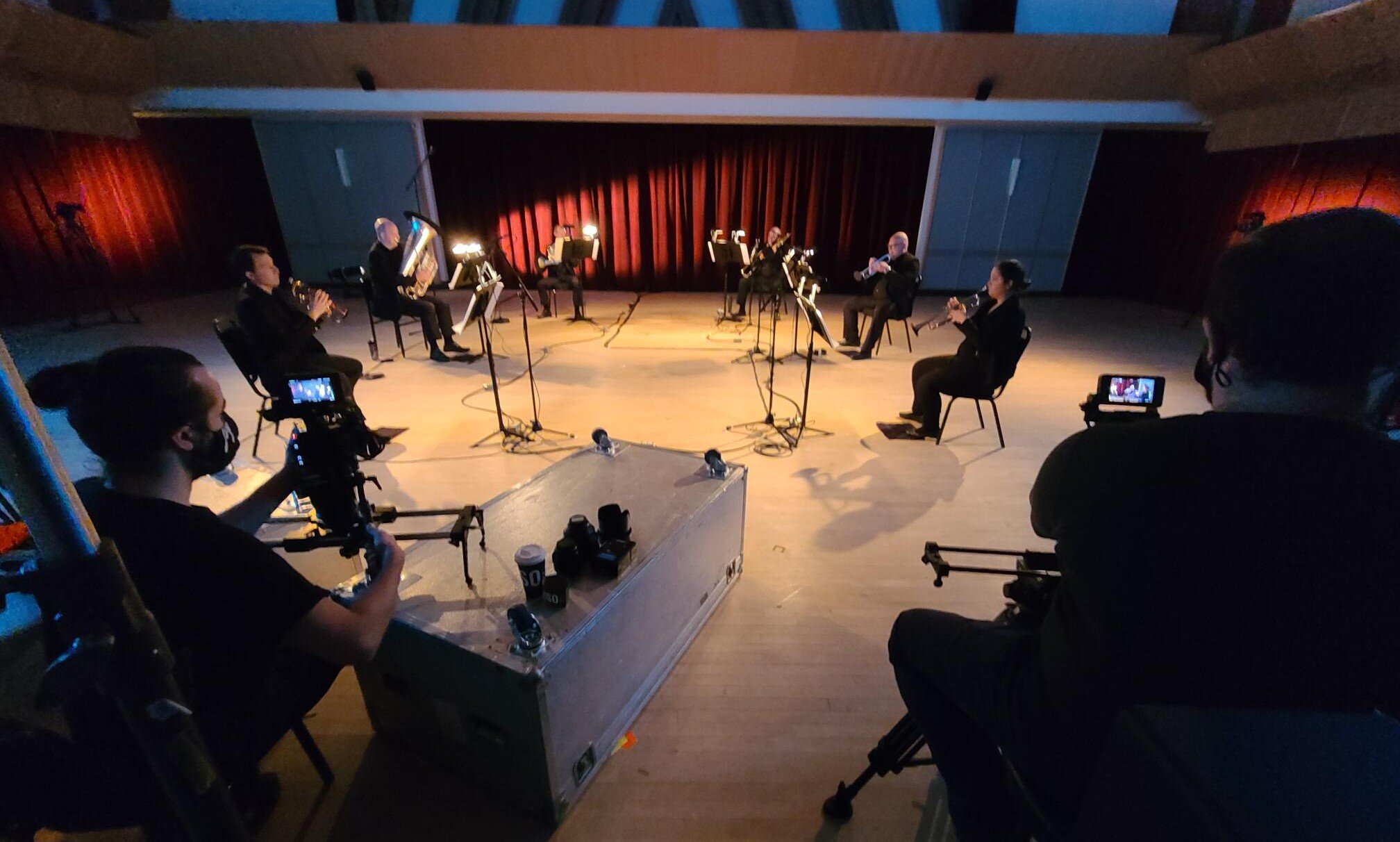 Not long after COVID-19 shut down live performances last spring, it became clear the Calgary Philharmonic would not be able to present its 2020-21 Season to live audiences as planned. The focus quickly shifted to creating the quality musical experiences people from our community and beyond were seeking online. Fortunately, due to the live-stream initiative launched by the Orchestra in 2017, all the people and pieces needed to record virtual concerts were already in place — and the musicians were eager to start playing again.
Working with video producer Braden Dereniwski and the team from DDG, who were hired to bring a cinematic quality to the live-streams, and recording producer Paul Chirka of the Department of Creativity and Mischief, who ensures the sound quality meets top standards, the Calgary Phil recorded nine performances in its rehearsal space in the basement of Arts Commons. The Virtual Concerts premiered throughout the fall in a free online series, which wraps up on Saturday 12 December with Holiday Favourites with the Calgary Phil.
Although the online performances sound and look seamless, a tremendous amount of work goes into each production. This video offers a look behind the scenes at the people and the process involved in recording these performances.
Curious to know how it all turned out? You can still register to enjoy the concerts for 30 days following the premiere at our Virtual Concerts page.
Stay tuned for details about the new lineup of performances coming up in 2021.