Grace Presbyterian Church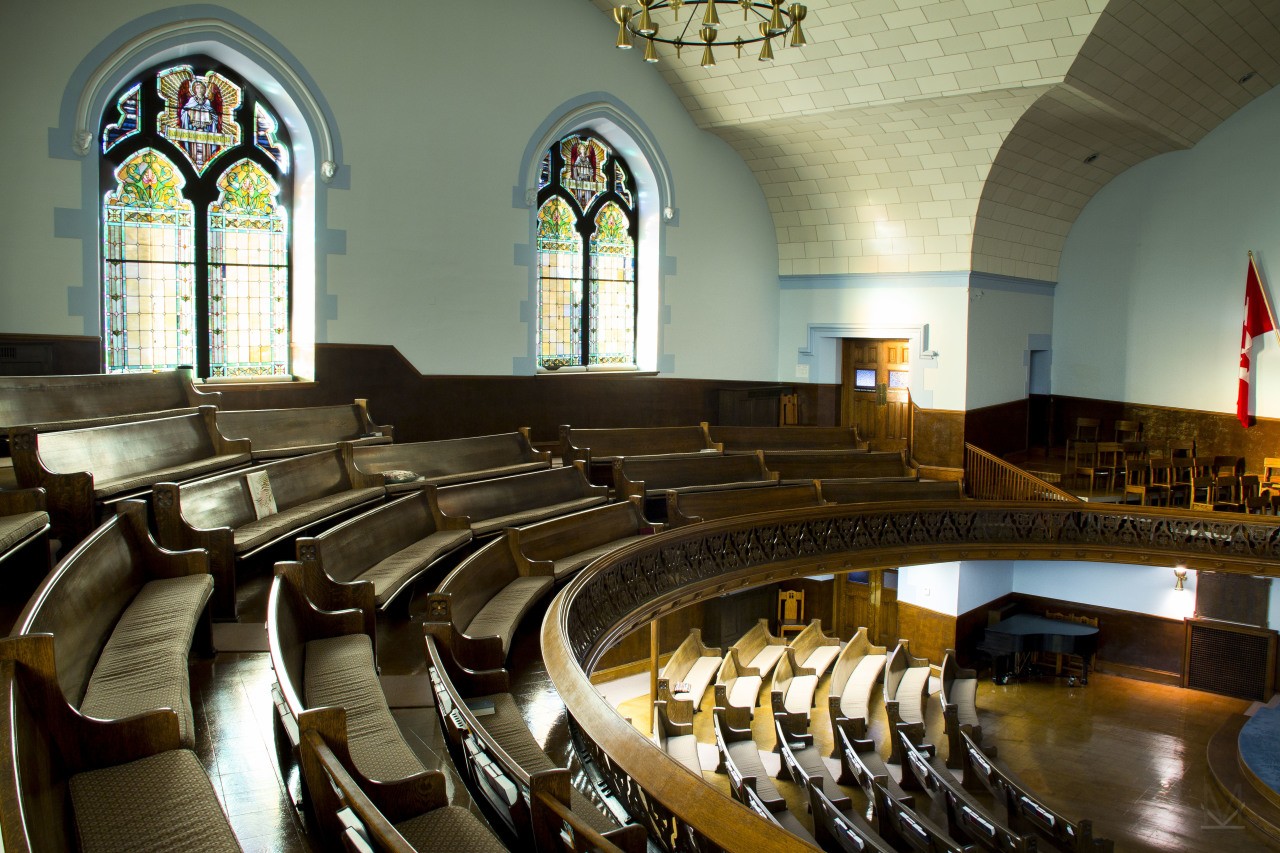 Long the home of Calgary Philharmonic's annual Christmas performances, Grace Presbyterian Church is a beautiful and acoustically pleasing space. The Church was established in February 1905. By 1911 the congregation had outgrown the original small white church and bought a plot of land from the Hudson's Bay Company on 15 Avenue and 9 Street SW, where the current church remains today in Calgary's Beltline neighbourhood. Architects Smith and Gemmell drew up plans for the Gothic Revival-style church, including a 120-foot by 80-foot circular sanctuary with vaulted ceilings. When it was completed in September 1912, the sanctuary had the largest indoor seating area in Calgary, with room for 1,200 people.
A limited amount of designated parking is available in the alley and in the parking lot immediately south of the building. Parking in the 17 Avenue SW area can get congested, so leave plenty of time to find parking and make your way to the church. Grace is accessible, with an elevator which can be reached through either of two sets of grade level doors near the Chapel, including one off the alley at the far western end of the building, and the second on 15 Avenue SW.
Events