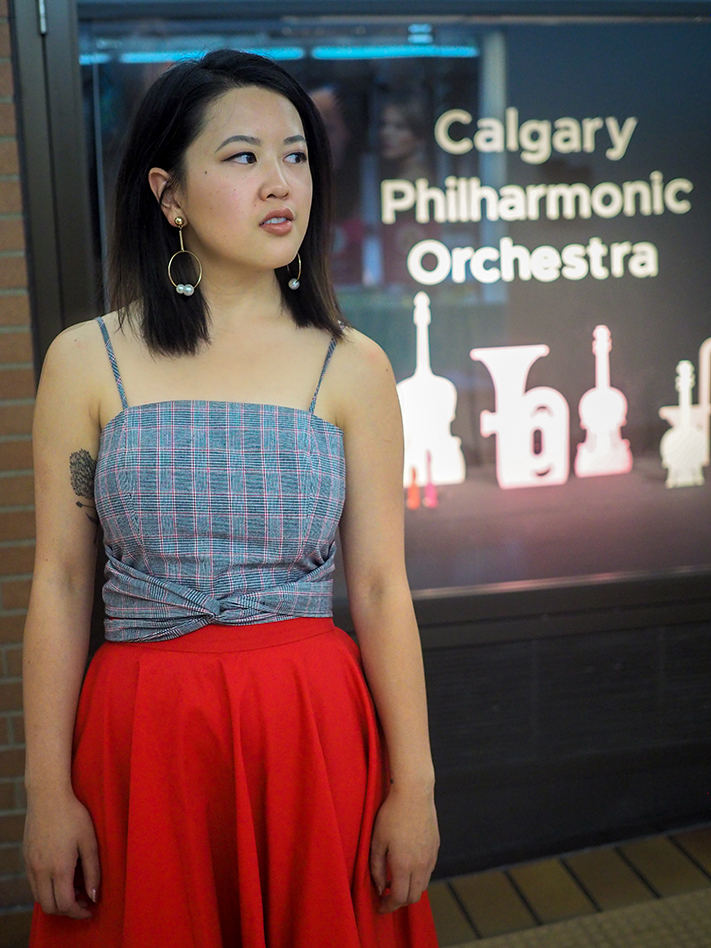 Nicole Wee is our first featured audience member. At 24 years old, she's not a musician herself, though she is an enthusiastic fan of classical music and the Calgary Philharmonic Orchestra (CPO). Wee has CPOssibilities to thank for helping her indulge in the music that she loves so much.
CPOssibilities makes concerts more affordable  for patrons aged 13 to 29. The program is free to join, and each month members can purchase $15 tickets for select concerts.
Thanks to CPOssibilities, Wee's been able to attend more concerts in one Season than many patrons would over several years—and she has no plans of slowing down. I spoke to Wee about her concert experiences and the prominent role that classical music plays in her life.
Jill Girgulis (JG):  How [did you get] involved with the CPO?
Nicole Wee (NW): Well, I am a recent graduate of Olds' College in their Costume, Cutting, and Construction program, I am a big fashion nerd. But I first went to a Calgary Phil performance when they invited Anna Netrebko to perform [in April 2017], and then from there, I saw their last two concerts of the [2016/2017] Season, went to those, loved it, and just kept going.
JG: After your very first concert, what prompted you to come back? And how many have you been to since?
NW: Well, I've always liked classical music, and I've always liked opera, so it wasn't a hard decision to keep coming back, really. [I've been to] 23 in total, something like that—I've lost count!
JG: That's great! Why do you come so often?
NW: I mean, I just love it, I love the CPO, I love classical music, I love the experience of going to a concert hall, I love the experience of listening to live music performed by 60-plus people on the stage. I don't know, it's just great!
JG: Why do audiences like learning about the musicians?
NW: I don't want to compare them to actors, necessarily, but it's almost that sort of appearance of, you see them, but you never really talk to them. You see them perform, like actors, and then, that's just it—there's a wall there. I think it would just be interesting to see what they do and how they practice, just to break that wall down.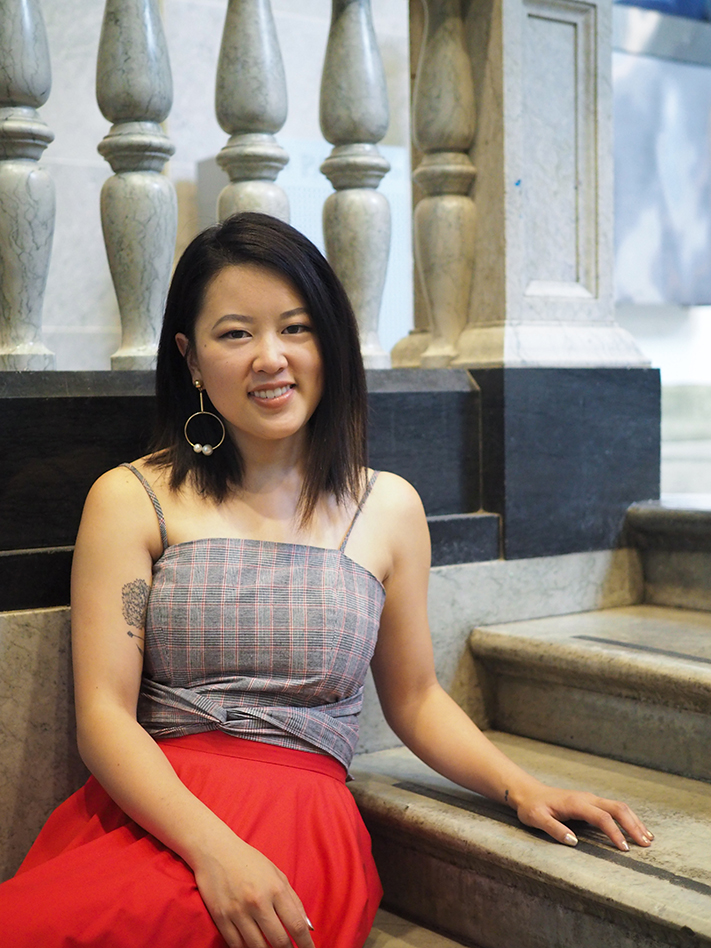 JG: What was a big highlight for you from the last Season?
NW: That's a hard question! It's like asking what's your favourite orchestral movement or piece. Highlight-wise…I guess [I have to mention] Yo-Yo Ma. When they announced [last spring] that he was coming, I was like "Oh my god, I need to get tickets," but obviously, I couldn't get tickets [in advance] because I didn't have a subscription, [and when they sold out so quickly online], I immediately put myself on the waitlist, [and] waited six months. I gave up hope, because then it was the day of, and I'd already booked time off to watch [the livestream] uninterrupted at my house. Then literally three or four hours before the concert started, I get a phone call from the Calgary Phil saying, "Hey, we have one ticket available—would you like it?" I didn't care what the price was, I didn't care where the seat was, I immediately said yes and then I [literally] fell off my chair, in the computer lab, at school, in front of a bunch of people. It was great! I went [to the concert]—it was amazing. I cried immediately when he started playing,—I mean, how could you not?
JG: Why do think music, and especially live music, is important to maintain?
NW: This is so cheesy, but it just really stimulates the soul—it's so enriching.  The experience itself, when you're sitting down and just listening, it's a performance that you'll never really hear again, because every performance is a different interpretation. There's always going to be something different, so every time you go it's going to be amazing.
WRITTEN BY GUEST CONTRIBUTOR JILL GIRGULIS
Jill Girgulis is a student at the University of Calgary and a regular contributor for thegauntlet.ca as well as buzzfeed.com. When she's not busy studying for her Doctor of Veterinary Medicine degree, she can most often be found in one of the first three rows of the Jack Singer Concert Hall.