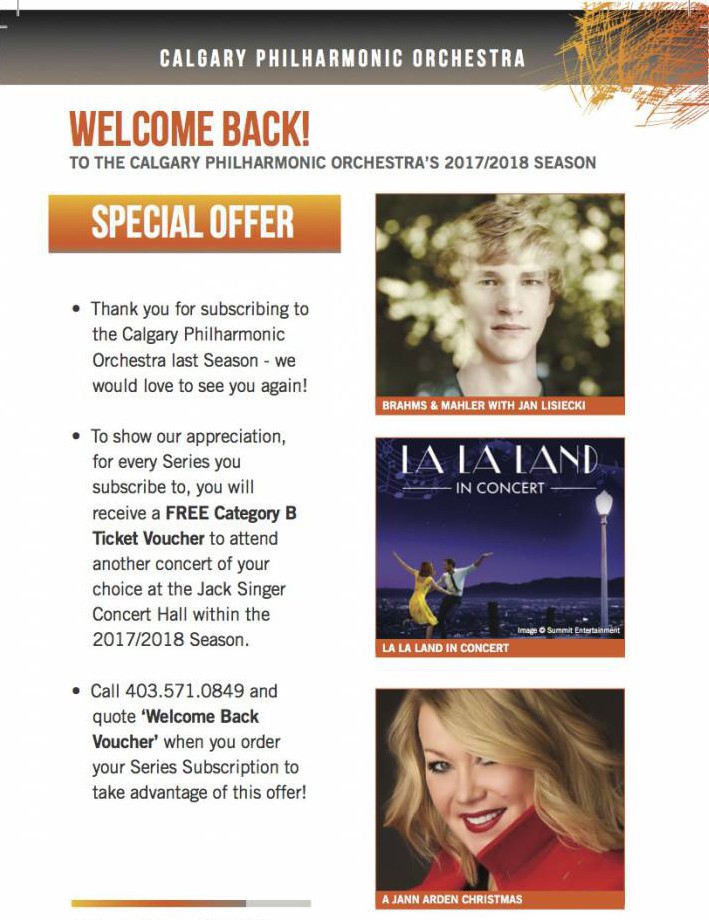 For every series you re-subscribe to, you get a Welcome Back Voucher to see another concert for FREE!!
Series subscriptions are available for as low as $80.
Offer includes:
Restrictions apply:
Voucher is valid for any 2017/2018 Calgary Philharmonic Orchestra concert held in the Jack Singer Concert Hall excluding Salute to Vienna and Yo-Yo Ma in Concert.
Limit of one voucher per Series subscription ordered.
Voucher is for Category B seating.
Voucher may be redeemed after September 1, 2017.
Voucher expires June 23, 2018.