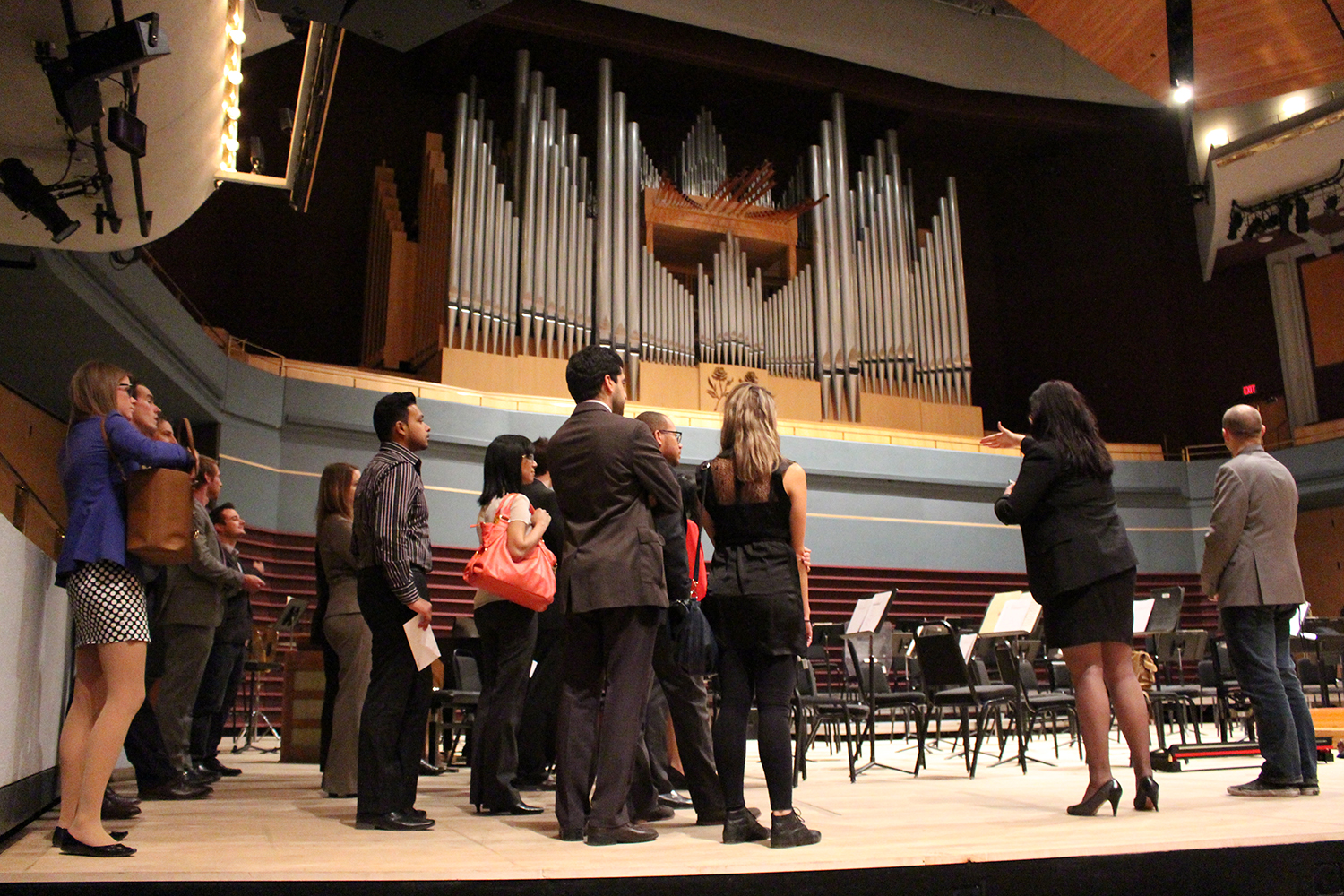 Book your event with the Calgary Phil
About Group Events
Group Events are not currently available during the COVID-19 pandemic.
Exceptional experiences are made at the Calgary Philharmonic Orchestra. Bring a group to a concert for office events, parties, and team-building unlike any in Calgary!
With over 80 concerts and events each year, we have something for everyone! Whether you're looking for a casual night of ABBA, a child-friendly educational event, or an elegant night of great classical music, we can help.
Corporate Add-Ons
Dinner & Reception Opportunities – Sip Prosecco and toast your clients, or opt for a night out with our preferred partners.
Invitations to the Founders' Room – Mingle in our VIP reception area with a dedicated bar and coat check.
Meet & Greet or Photos – An added value option that offers clients the opportunity to meet one of our CPO musicians prior to or following a concert. Depending on the performance, this can also be arranged with a guest artist or conductor.
Drink Tickets – Treat your guests to a drink!
Group Sales Add-Ons
Enjoy a night out with your friends, entertain clients, inspire your students or reward your employees by attending a Calgary Philharmonic Orchestra performance together. Our group bookings receive great savings and personalized service.
Book with your group and save!
15% Off – Purchase of 10 to 34 tickets
20% Off – Purchase of 35+ tickets
Ask about special discount rates for non-profits, organizations, and schools.
*Discounts are non-cumulative and do not apply to seating in the loft or loges (Section E).
Discounts subject to concert availability. 
Sponsorship Inquiries:
Viviana D'Ambrosio
Corporate Relations
[email protected]
403.571.7675
Your generosity helps in many ways.