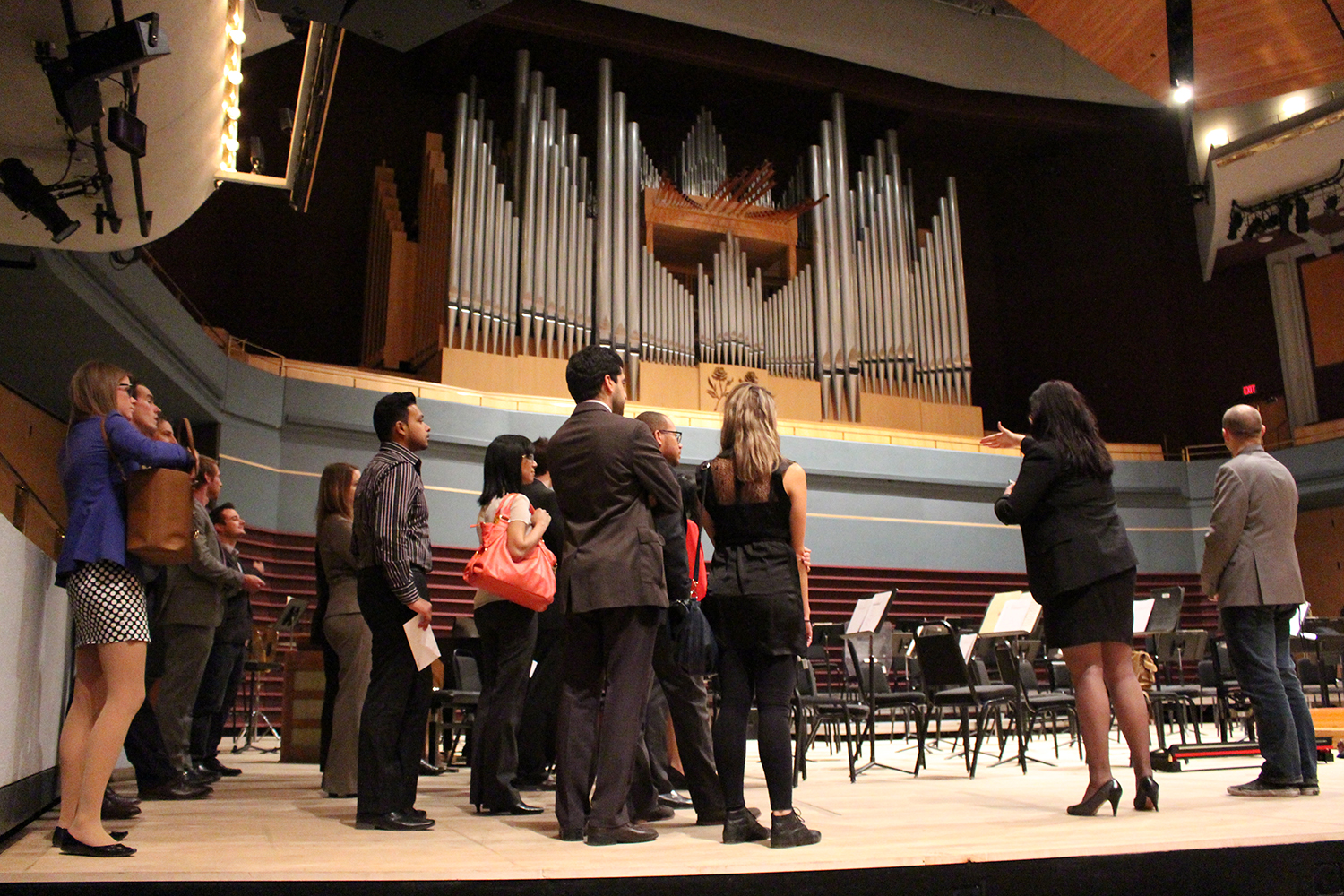 Book your event with the Calgary Phil
About Group Events
Exceptional experiences are made at the Calgary Philharmonic Orchestra. Bring a group to a concert for office events, parties, and team-building unlike any in Calgary!
With over 80 concerts and events each year, we have something for everyone! Whether you're looking for a casual night of ABBA, a child-friendly educational event, or an elegant night of great classical music, we can help.
Corporate Add-Ons
Dinner & Reception Opportunities – Sip Prosecco and toast your clients, or opt for a night out with our preferred partners.
Invitations to the Founders' Room – Mingle in our VIP reception area with a dedicated bar and coat check.
Meet & Greet or Photos – An added value option that offers clients the opportunity to meet one of our CPO musicians prior to or following a concert. Depending on the performance, this can also be arranged with a guest artist or conductor.
Drink Tickets – Treat your guests to a drink!
Group Sales Add-Ons
Enjoy a night out with your friends, entertain clients, inspire your students or reward your employees by attending a Calgary Philharmonic Orchestra performance together. Our group bookings receive great savings and personalized service.
Book with your group and save!
15% Off – Purchase of 10 to 34 tickets
20% Off – Purchase of 35+ tickets
Ask about special discount rates for non-profits, organizations, and schools.
*Discounts are non-cumulative and do not apply to seating in the loft or loges (Section E).
Discounts subject to concert availability. 
Book Today! call 403.571.0849
Booking your group is easy. Simply pick your concert, reserve your seats with a 15% non-refundable deposit and pay the final balance two weeks prior to the performance date when you confirm your attendance numbers.
Request a Quote:
Dagny MacGregor
Corporate Sales Coordinator
403.571.0271
dmacgregor@calgaryphil.com
Katrina Nethercott
Marketing + Sales Coordinator
403.571.0277
knethercott@calgaryphil.com
Sponsorship Inquiries:
Viviana D'Ambrosia
Corporate Relations
vdambrosia@calgaryphil.com
403.571.7675
Your generosity helps in many ways.