Learn More about the Program for Beethoven 4: Bold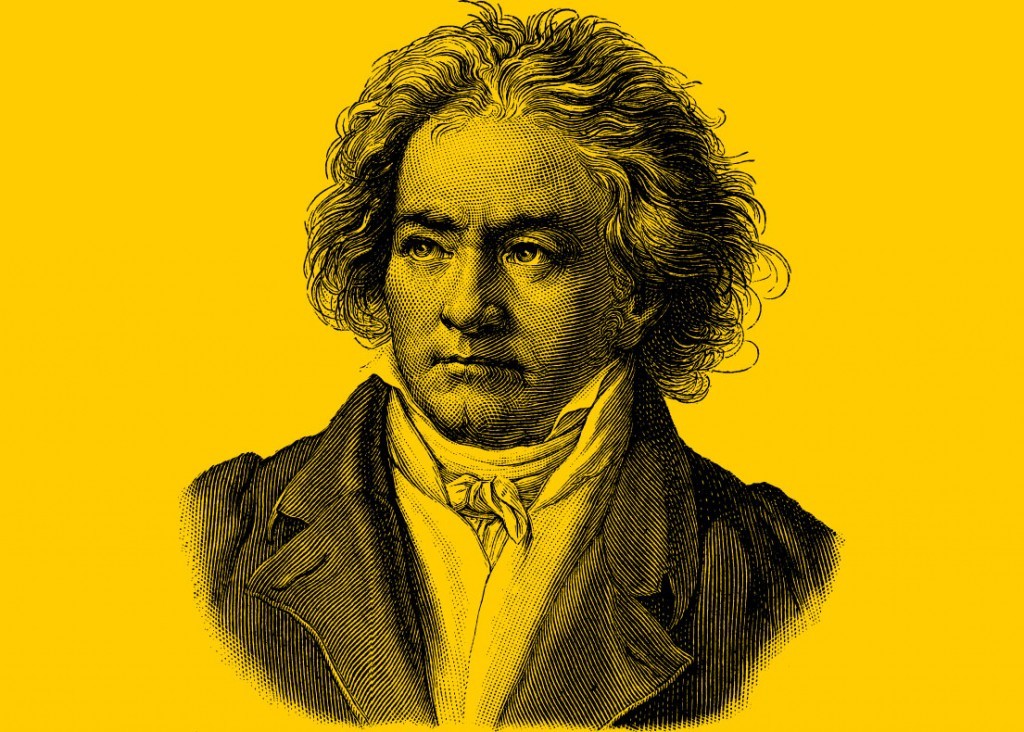 ABOUT THE WORKS
Discover the story behind the music.
This concert features the debut of a new work by Canadian composer Jocelyn Morlock, commissioned by the Calgary Philharmonic. She has provided the following program note:
INTERLOPER
Jocelyn Morlock
b. 1959
A 21st-century listener hearing Beethoven's fourth symphony drinks in the mysterious slow introduction to the work, comfortably expecting the energetic first movement proper that we've heard dozens of times; but in 1806, beginning a work titled Symphony No. 4 in B Flat Major in the minor mode was transgressive — then, as now, a living composer was out to surprise, to shock us, maybe make us laugh, maybe scare us a little. Beethoven was an interloper himself; he struggled to improve his social and financial status, gradually morphing from socialist outlier to colossus. But I've been wondering — must the image of Beethoven be mutated from one of quirky, humorous, disruptive artist, to deified cultural icon — and is this truly a positive transformation? I came to classical music in late adolescence — as with many composers of my generation, by way of Amadeus — and felt like I'd passed through a magic portal. Since then I've been inviting myself into the musical worlds of great western art music composers of the past, and making myself at home. Interloper's adoptive home is those first three notes of Beethoven 4, the unexpected minor mode, and the commensurate sense of strangeness and unreality that might be comforting, or perhaps rather scary.
PIANO CONCERTO NO. 4 IN G MAJOR, OP. 58
Ludwig van Beethoven
1770 to 1827
Beethoven composed both works on this programme during the period 1805 to 1806, an especially fruitful time during which he also worked on the Violin Concerto and the Triple Concerto. All these works share a sweet, contented nature. As he had done with his three previous piano concertos, he played the solo part at the first performance himself, in March 1807. It took place before an aristocratic audience in the Vienna home of his friend and patron, Prince Lobkowitz. Listeners responded with only polite applause, and the public debut proved even less successful. It was only when no less a piano soloist than Felix Mendelssohn took it up, more than 20 years later, that this lovely, heartfelt (but also humorous) piece finally began to find a place for itself in the standard repertoire.
SYMPHONY NO. 4 IN B-FLAT MAJOR, OP. 60
Ludwig van Beethoven
1770 to 1827
In the autumn of 1806, Beethoven visited his patron Prince Lichnowsky at his summer estate. There he met another great music lover, the Prince's neighbour, Count Franz von Oppersdorf. An ardent admirer of Beethoven's, the Count invited Beethoven and the Prince to his castle. He had his private orchestra perform Beethoven's Symphony No. 2 during their stay, and commissioned a new symphony from him. Symphony No. 4 is dedicated to him; he would later commission No. 5, as well. It is probable but not proven that the Count's orchestra gave the fourth symphony its premiere. The first fully documented reading was a private one that took place in Vienna in March 1807.
The weighty character of symphonies three and five, and the more immediate and more powerful impact they make, has led to the relatively low popularity of No. 4. This fate is utterly unrelated to its quality. As the noted 19th-century English musicologist Sir George Grove wrote, "Widely different as the fourth is from the third, it is no less original or individual. It is lighter and less profound than the 'Eroica,' but there is no retrogression in style. It is the mood only that is different, the character and the means of expression remain the same."
Program Notes by Don Anderson © 2020