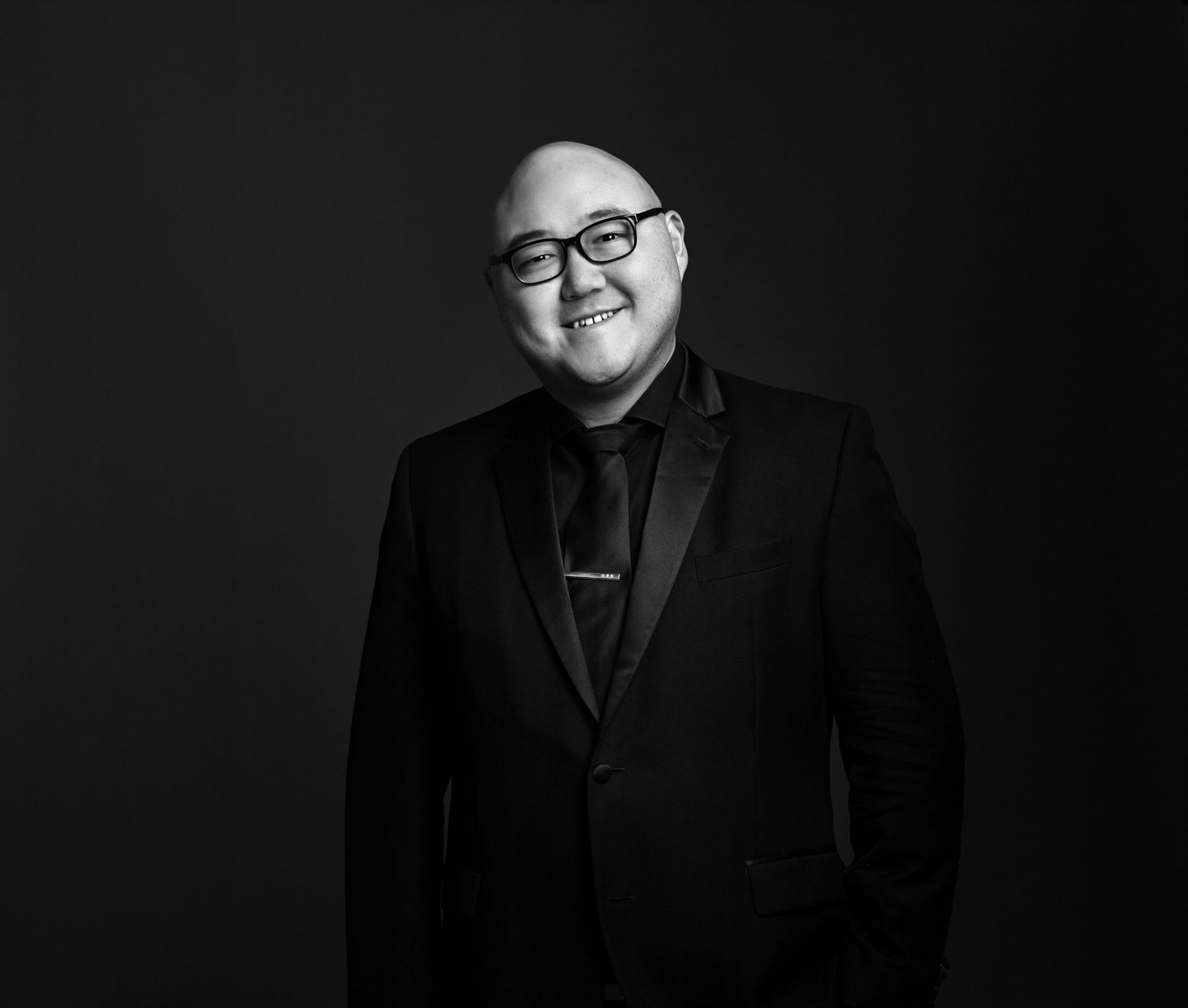 By Elizabeth Chorney-Booth
Originally published in the Spring 2019 issue of Prelude Live magazine.
It's fairly uncommon for celebrated orchestral musicians to settle down in their hometowns. Prestigious orchestra jobs are rare, and most musicians land in whichever city provides them with a suitable job. That's why the CPO's Principal Cellist, Arnold Choi, is so thrilled to find himself living and working in his hometown of Calgary.
Choi began playing the cello at his mother's urging at the age of five and managed to secure a spot studying with the great John Kadz at the Mount Royal Conservatory. A clear talent, Choi picked up the instrument quickly and, before long, it was evident that the cello was his life's calling. As a teen, Choi spent most of his summers in Calgary's much-acclaimed Morningside Music Bridge program, where Kadz was then the co-artistic director. That unique training program brings together young musicians from North America and their counterparts from China and other parts of the world so that they can share musical ideas and form cultural bridges.
During those summers, Choi played alongside musicians like now world-renowned concert pianist Yuja Wang and solo violinist Ning Feng. He not only credits the program for facilitating lifelong friendships, but also says that the experience with Morningside Music Bridge shaped the scope of his musical ambition.
"It was a really integral part of my development as a musician and really opened my eyes to the level of playing on a global scale," Choi says. "It inspired me to play better and work harder because I was seeing all of these kids who were phenomenal prodigies from all around the world. I wanted to keep up and learn as much as I could."
Choi used what he learned from Morningside Music Bridge and his time with Kadz as he pursued music degrees at Colburn Conservatory in Los Angeles, Yale University, and, ultimately, a Doctorate of Musical Arts from Stony Brook University in New York. Along the way, he's won numerous prizes and competitions, performed concerts around the world (his very first solo recital tour was in Mexico when he was only 14) and made a number of recordings.
With so much international experience, Choi assumed that he would continue to make his life outside of Canada, but when an opportunity to audition for the CPO arose while he was still completing his doctorate, he jumped at the chance to be a part of the very orchestra he grew up with. Choi joined the CPO in January of 2017 and is honoured to have taken on the Principal Cello position.
"It's funny how life works sometimes. I was gone from Calgary from age 18 until 32," Choi says. "It's great that my life and my luck brought me back here. It's such a fantastic feeling to go to work and see people in the orchestra who mentored me growing up and were my coaches and teachers, and now they are welcoming me into the CPO family."
Every year, the CPO holds a concert featuring a Morningside Music Bridge alumnus, and this year it has chosen to highlight Choi with a performance of the Brahms Double Concerto on 15 and 16 March, where he will be paired with CPO Concertmaster Diana Cohen. As this is his first featured solo performance since joining the CPO, Choi is excited to be able to play for his hometown crowd, which is bound to feature some familiar faces, including the person first responsible for putting a cello in his hands.
"My mom comes to CPO concerts probably two or three times a month and always has a blast," he says. "Both of my parents were big supporters of me going into music. My late father would also have been so proud to have seen me with the CPO."