EVENINGS WITH THE CALGARY PHILHARMONIC
LISTEN … AND LEARN
concerts and classes
Did you know that in association with the Calgary Philharmonic Orchestra, UCalgary Continuing Education offers a combined classroom and concert experience that will broaden your understanding and appreciation of classical music? This popular program has been offered for over a decade and has been enjoyed by close to 500 participants, so far! Classes are held in the evenings, from 6 – 9 p.m. at the UCalgary main campus.
Through listening, lecture, discussion and attendance at select Calgary Philharmonic Orchestra concerts, examine the making and development of classical music with the aim of deepening your understanding and appreciation of this music genre. Orchestral masterpieces studied may include the works of Barber, Beethoven, Rachmaninoff, Tchaikovsky, Mozart, Strauss, Mahler, Prokofiev, Handel and Bach. Through four preview sessions, the course offers a layman's introduction to four concerts and attendance at those concerts. Course fee includes the price of concert tickets, orchestra seating. Calgary Philharmonic season ticket holders please call to register at a reduced rate.
Evenings with the Calgary Philharmonic
Instructor: Jennifer MacDonald, MA, Director of Artistic Operations, CPO; plus guest speakers
$325 + GST; classes and concert tickets
$185 + GST for CPO season ticket holders
HUM 405 – $325 + GST
025 – Spring 2018 – 7 May, 22 May, 28 May, 11 June
Concert Dates:
Saturday, 12 May – Mozart & Bruckner
Thursday, 24 May – Bach & Telemann
Saturday, 02 June – Take Flight: The Firebird & Cantus Arcticus
Saturday, 16 June – Ode to Joy
About Jennifer MacDonald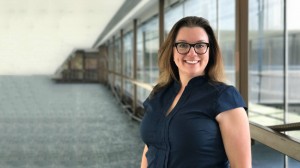 Jennifer MacDonald, Director of Orchestra Operations at the Calgary Philharmonic Orchestra teaches HUM 405 – Evenings with the Calgary Philharmonic at the University of Calgary.
Before moving to Calgary in 2011, Jennifer was Assistant Artistic Administrator with the Toronto Symphony Orchestra, and had previously served as Artistic Administrator for the Ottawa Chamber Music Society. Jennifer holds an MA from McGill University in musicology, and a BMus from Mount Allison University.