Fifty for the Future with Kronos Quartet
---
Thursday, 12 October at 8PM
One of the greatest forces in the string quartet world for the past 40 years, the Kronos Quartet unites with Calgary's own Lincoln Park Quartet, an elite ensemble cultivated at the Mount Royal Conservatory. This cross-generational collaboration, featuring new works by composers handpicked for the Kronos Quartet's Fifty for the Future: The Kronos Learning Repertoire, is on the breaking edge of what classical chamber music means today.
Calgary Philharmonic Orchestra is proud to be a Commissioning Partner of Kronos' Fifty for the Future, an education initiative that is commissioning new string quartets – 25 by women composers and 25 by men composers – that are designed expressly for the training of students and emerging professionals.
Please Note: The Calgary Philharmonic Orchestra and its musicians do not play on this program 
KRONOS QUARTET, string quartet
LINCOLN PARK QUARTET, string quartet
New World Symphony & Kronos Quartet
---
Friday, 13 October at 8PM
Saturday, 14 October at 8PM
Montréal-based composer Nicole Lizée's electronics-influenced works skip, stutter, and then soar. Her Black MIDI is performed with the Kronos Quartet, widely regarded as one of the most renowned and influential new-music groups of our time. The evening closes with Dvorák's wildly popular "New World" Symphony, his majestic tribute to America's folk music traditions.
Pre-concert Chat: 7:05pm
RUNE BERGMANN, conductor
KRONOS QUARTET, string quartet
Music of the Ice: Skating's Greatest Hits
---
Friday, 20 October at 8PM
Saturday, 21 October at 8PM

World Champion and Olympic gold medalist Jamie Salé hosts this unforgettable evening of figure skating's greatest hits. Join Calgary's own Tommy Banks as he charms the audience with themes of Frank Sinatra, David Foster and more. Experience a spectacular video journey of famous routines from past and present, with the music of Andrew Lloyd Webber, ABBA, Glen Miller, and iconic classical works such as Ravel's Boléro.
LUCAS WALDIN, conductor
JAMIE SALÉ, host/athlete
TOMMY BANKS, piano
Fred Penner with Orchestra
---
Sunday, 22 October
Instrument Zoo at 2pm
Concert Starts at 3pm

For over 25 years, renowned Canadian family entertainer Fred Penner has worked steadfastly to bring joy and positive, inspiring messages to children of all ages. A two-time Juno Award-winner and Order of Canada recipient, Penner sings and entertains with the gentle voice and simple folk guitar-playing that endeared him to a generation.
KARL HIRZER, resident conductor
FRED PENNER, vocalist/guitar
National Arts Centre Orchestra: Life Reflected
---
Thursday, 26 October at 8PM

Four riveting new Canadian works based on the inspiring lives of Nobel Prize-winner Alice Munro, anti-bullying advocate Amanda Todd, astronaut Roberta Bondar, and Mi'kmaw elder Rita Joe. Canada's biggest orchestral production ever conceived told through music, photography, motion picture, and 3D immersion. Our nation. Our Life Reflected.
Pre-concert Chat: 7:05pm

ALEXANDER SHELLEY, conductor
NATIONAL ARTS CENTRE ORCHESTRA
Please Note: The Calgary Philharmonic Orchestra and its musicians do not play on this program.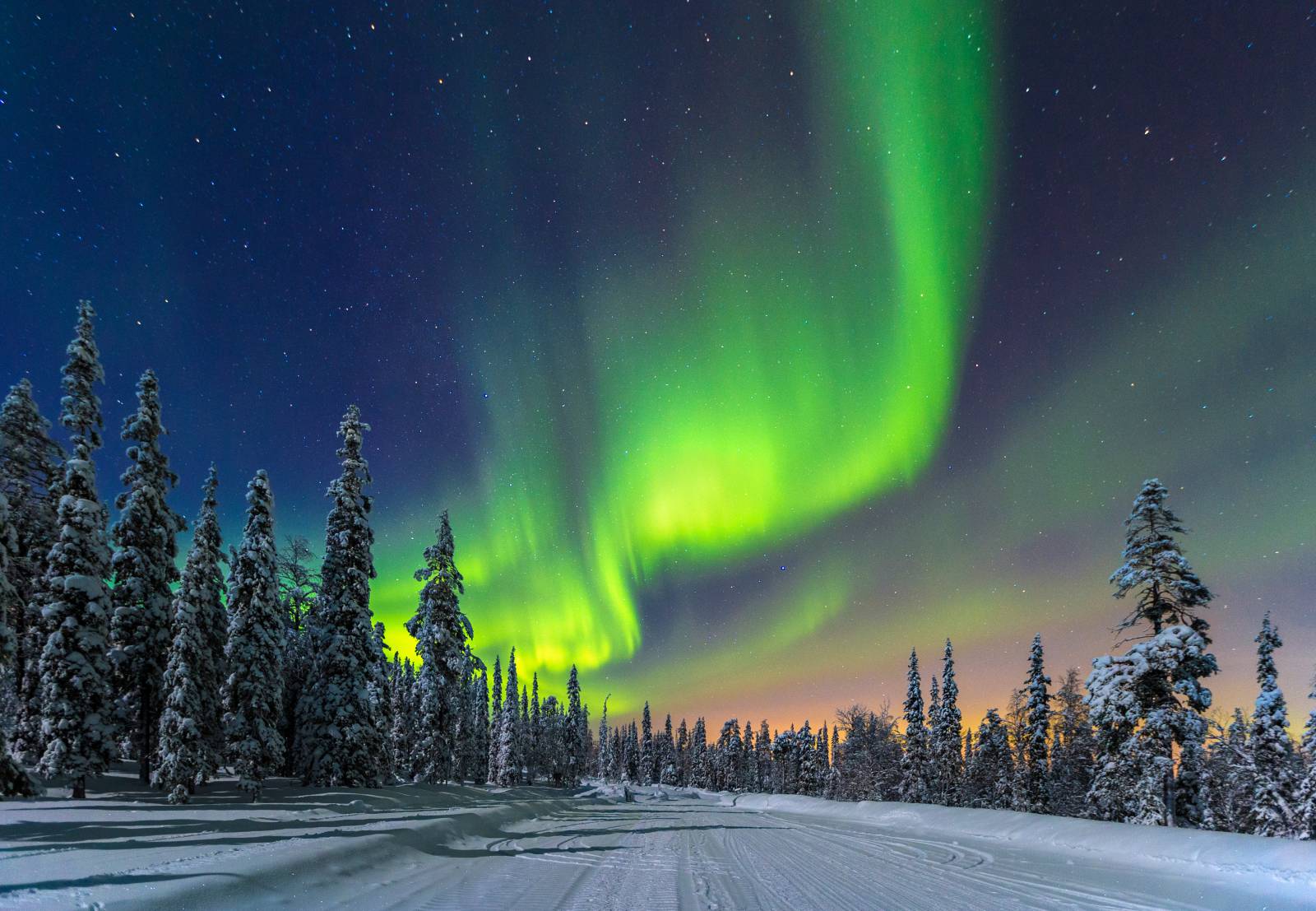 The Road to True North
---
Friday, 27 October at 8PM

Journey with us the night before the world premiere of True North as Canadian composer and conductor Gary Kulesha leads a discussion with the five leading Canadian composers who have created True North, a large-scale work for orchestra and dancers. This behind the-scenes experience will bring you onto the stage where you will hear directly from the creators about the compositional process. We will also screen an original documentary that captures the creation of this unique an ambitious orchestral work.
GARY KULESHA, conductor
VINCE HO, composer
DINUK WIJERATNE, composer
MAXIME MCKINLEY, composer
DEREK CHARKE, composer
DOROTHY CHANG, composer
EMIL AGOPIAN, filmmaker
Please Note: The Calgary Philharmonic Orchestra and its musicians do not play on this program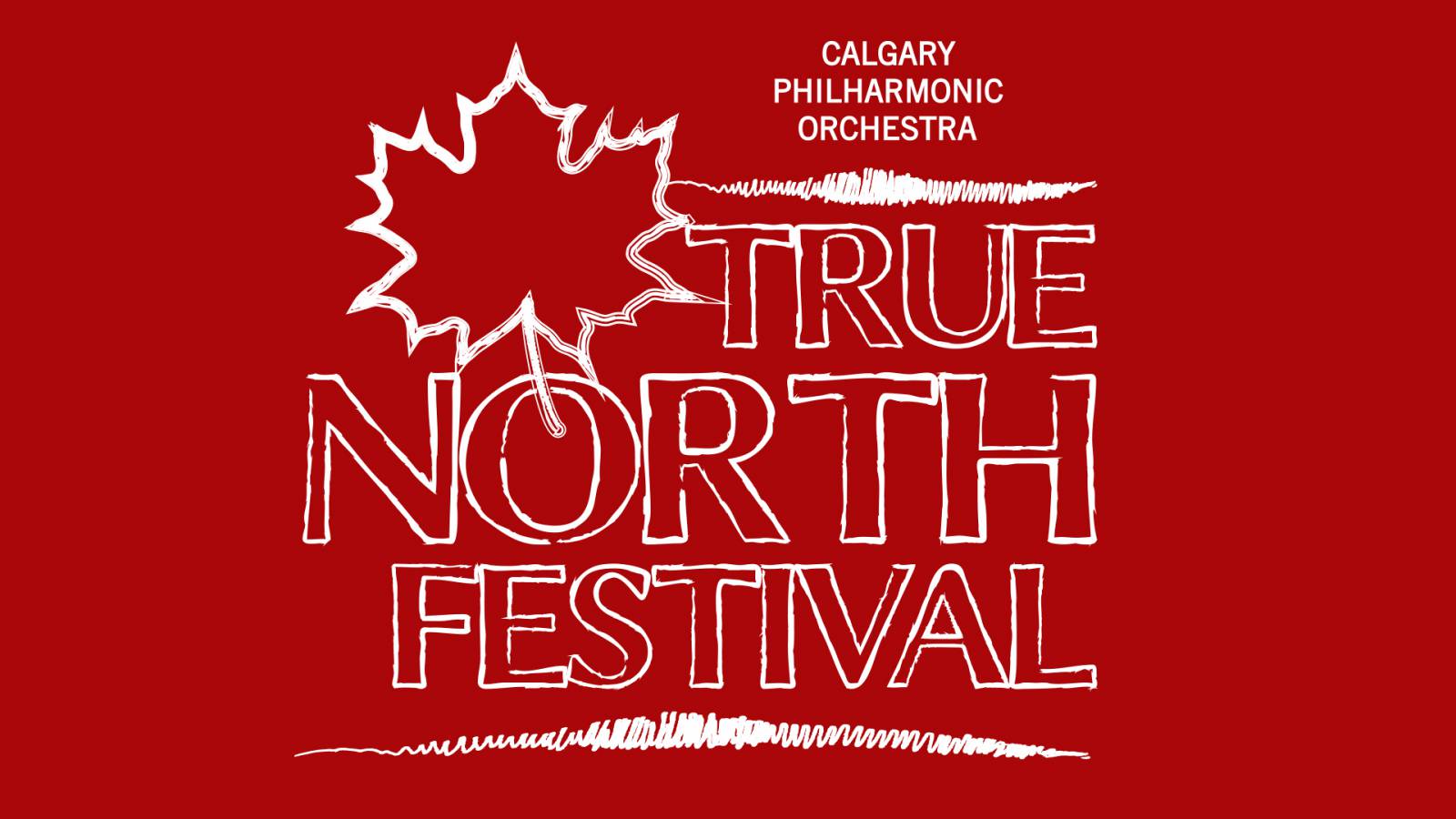 True North: Symphonic Ballet
---
Saturday, 28 October at 8PM

True North captures Canada's cultural mosaic in majestic, symphonic scope. This ground-breaking collaboration between five composers from across our nation, choreographed by former Alberta Ballet principal dancer Yukichi Hattori, was commissioned by the Orchestra for Canada's 150th Anniversary. Rounding out the evening is the dazzling 1812 Overture and a new work by Calgary's own Allan Gordon Bell.
Pre-concert Chat: 7:05pm
GARY KULESHA, conductor
RIVKA GOLANI, viola
ALLAN BELL, narrator
YUKICHI HATTORI, dancer
GALIEN JOHNSTON HATTORI, dancer
TARA WILLIAMSON, dancer
 Corb Lund in Concert
---
Thursday, 2 November at 8PM

With a Juno and countless Canadian music awards to his name, one of Canada's most decorated and prolific country western artists Corb Lund joins the Calgary Philharmonic in a concert that is part hometown honkytonk and part blazing city lights. From rockabilly to Western swing, cowboy balladry to countryrock, this proud Albertan will have your cowboy boots a-stompin'!
KARL HIRZER, conductor
CORB LUND, vocalist/guitar
An Evening with Michael Bernard Fitzgerald
---
Friday, 3 November at 8PM

Calgary's own Michael Bernard Fitzgerald joins the Calgary Philharmonic for an evening of hope-lined pop songs paired with the powerful, sweeping sounds of the Orchestra. Michael is excited to be making a return to the Jack Singer Concert Hall stage.
KARL HIRZER, conductor
MICHAEL BERNARD FITZGERALD, vocalist/guitar
Land's End Ensemble
---
Wednesday, 8 November at 7:00PM

Fresh off from their appearance at this year's ISCM World Music Days, we are proud to present the critically acclaimed Land's End Ensemble with a dynamic program of works by award-winning composers from all over the world, including award-winning Canadian composers Omar Daniel, Vincent Ho, and Tze Yeung Ho.  Also on the program is the world premiere of Laniakea by Calgary's own Arthur Bachmann.
Please Note: The Calgary Philharmonic Orchestra and its musicians do not play on this program
Afghanistan: Requiem for a Generation
---
Friday, 10 November at 8PM
Saturday, 11 November at 8PM

Jeffrey Ryan's powerful and haunting work, Afghanistan: Requiem for a Generation returns to Calgary for the first time since its highly acclaimed 2012 premiere, commemorating the end of Canada's combat mission in Afghanistan. With texts by Suzanne Steele, Canada's first War Poet, the work chronicles and pays tribute to the lives torn apart and brought together by war.
Pre-concert Chat: 7:05pm

RUNE BERGMANN, conductor
ERIN WALL, soprano
REBECCA HASS, mezzo-soprano
BENJAMIN BUTTERFIELD, tenor
TYLER DUNCAN, baritone
CANTARÉ CHILDREN'S CHOIR
CALGARY PHILHARMONIC CHORUS