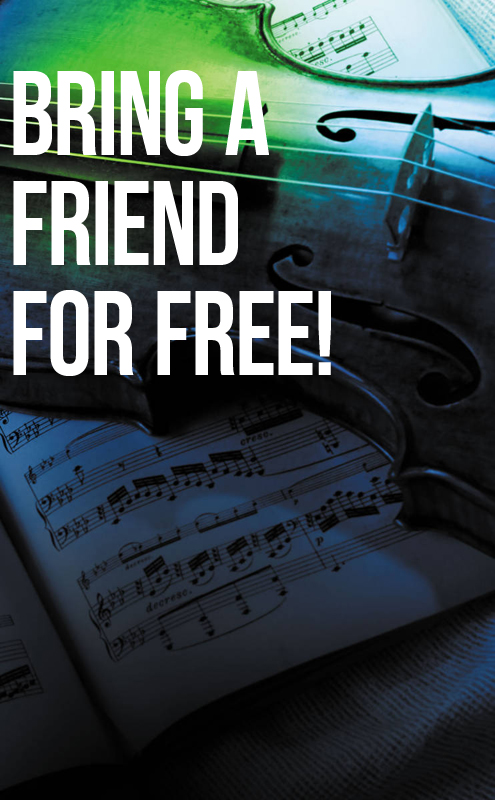 Never subscribed to the Calgary Philharmonic before? Subscribe to one of the select Series listed below today and you can bring a friend for free.
Series subscriptions are available for as low as $80.
Offer includes:
Restrictions apply:
In order to qualify as "New to the Calgary Philharmonic" both parties cannot have held a Series Subscription or Flex Package within the last five (5) years.
Please note that this includes past Bring a Friend for Free subscription offers.
Offer is valid towards the following Series ONLY – Classics Masterworks, Classics Showcase, Discovery, Pops, Symphony Sundays for Kids.
The free subscription must be for the same Series on the same evening (i.e. Pops Series on Saturday night).
The free subscription must be of equal or lesser value than the paid subscription.
When you place your order, the names and contact information for all parties receiving a subscription are required.
Offer expires at 5pm on September 30, 2016.